Original URL: http://www.theregister.co.uk/2011/07/05/review_nokia_x7/
Nokia X7 Symbian Anna smartphone
End of an era?
Posted in Personal Tech, 5th July 2011 06:00 GMT
Review When you buy a mobile, you know that you're likely to be stuck with it for the life of your contract. Good news: you'll get used to its quirks and differences. Bad news: you can only watch as gorgeous handsets are released for the next year or two.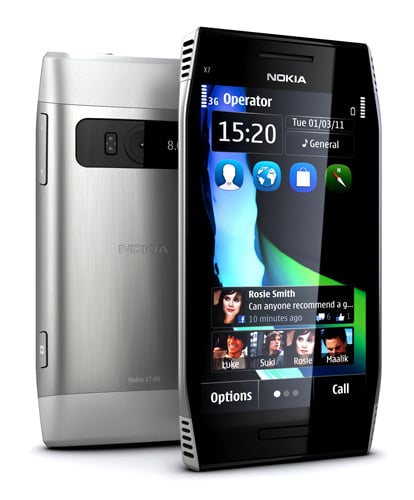 Smart move? Nokia's X7
But what's trickier about the new Nokia X7 is that it uses Symbian, the much-maligned operating system which even the Finnish phone maker says won't be its main phone platform. From later this year the company will mainly focus on Windows Phone for its smartphones. So do you really want to buy what may turn out to be the last major Symbian handset?
Let's say at first that this is far and away the best iteration of Symbian. On this handset, everything works at speed and with maximum fluidity. True, the phone's tagline "All you need is behind one touch," sounds more fruity than inviting, but let that pass. The N8 was chiefly let down by a touchscreen system that didn't seem purpose-built, so the screen was slow and unresponsive.
That's fixed with the X7 and it's a pleasure to use it, with screens swiping exactly when your finger does, and the accelerometer spinning the display as quickly as you turn the phone. The three home screens of the N8 stacked with shortcut icons respond instantly, though the design of the interface looks less than new. Multi-tasking is handled well: a long press of the menu key shows which apps are open and you can flick between them easily.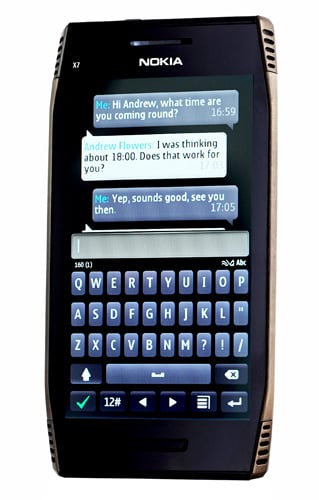 Virtual keys are available in portrait mode now
Previously there was no Qwerty keyboard in portrait orientation (I know, I know) but that's been remedied. But it does still feel like a system that was designed for other phones and tweaked for touch. Which, to be fair, it is. For all the improvements in this update, the overriding feeling is that Nokia was right to move on from Symbian. Nice touches remain, like the analogue clock lock screen.
Design matters
How about the hardware? Well, like the N8 and E7, there's a brushed aluminium elegance to the design of the big, angular X7. The flat front has a big (4in) CBD screen. CBD stands for Clear Black Display and is Nokia's AMOLED technology. It looks great: rich, vivid and contrasty. And when you play video on it, it's remarkable – involving, smooth and unbelievably sharp.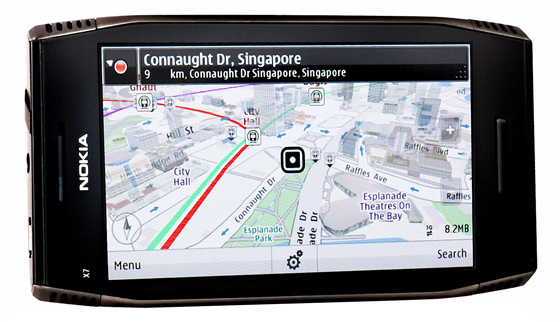 Nokia maps is still an enticement – offering route finding abroad without data charges
There's a straight slat of a menu button under the display and the other distinguishing features are the industrial-looking vent-like slats in the corners. Turn it round and the phone is all curves, the smooth surface broken up by the camera and flash, an engraved Nokia logo and four small oblongs on the edges. One's the volume rocker, one the camera trigger and on the other side are slots for sim and memory cards.
Like the N8, this phone has a sealed battery. That doubtless extends the life between charges because you save the space you'd otherwise spend on battery casing, contacts and so on, but it means you're scuppered if it does run down. Nokia's skill in the N8 was to create a smartphone with the battery life of a feature phone. It put others in the shade. This phone's battery is appealingly long-lasting, too – in tests it ran well into the second day.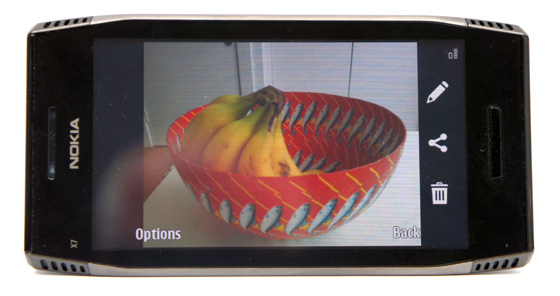 Not the highest resolution display, but the touschsreen is very responsive
The curved back means the X7 feels good in the hand, though by George it's big. The N8, and just-announced N9 – a phone using another soon-to-be-dumped operating system, Meego – look neater but the X7's solid, hefty and uncompromising design has grown on me.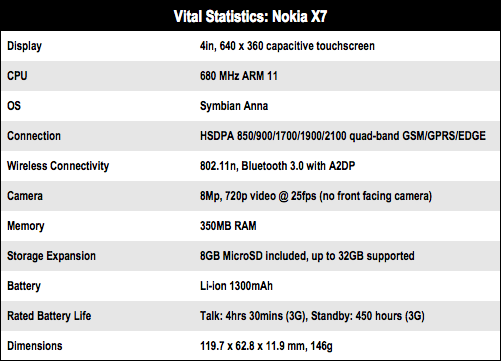 Sample Shots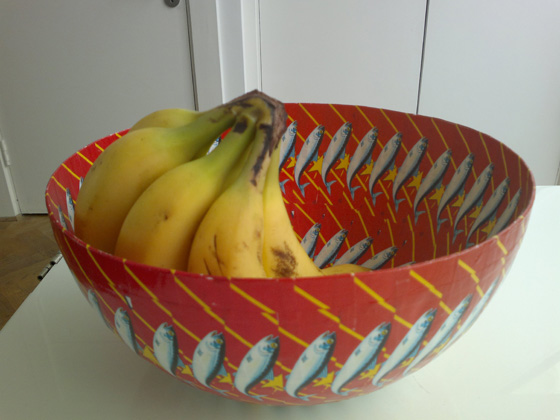 Click for a full-resolution image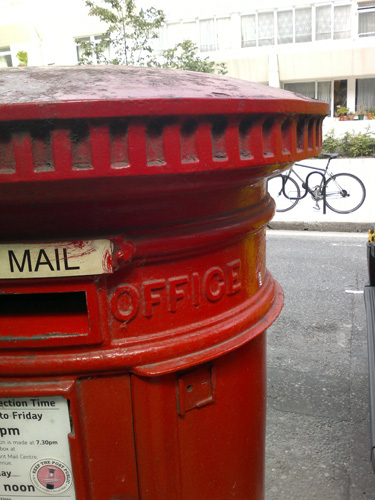 Click for a full-resolution image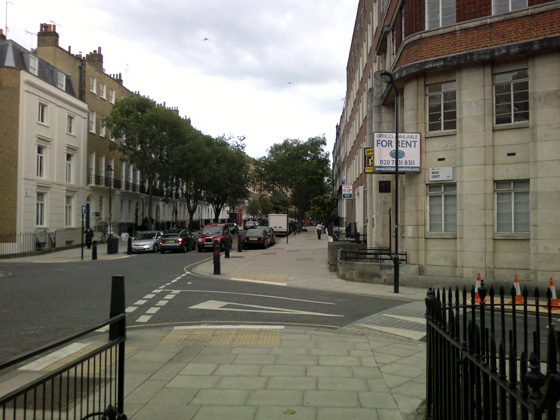 Click for a full-resolution image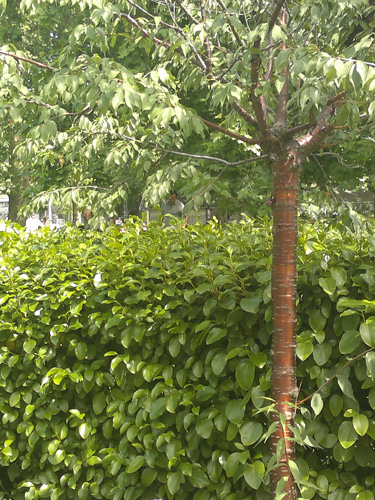 Click for a full-resolution image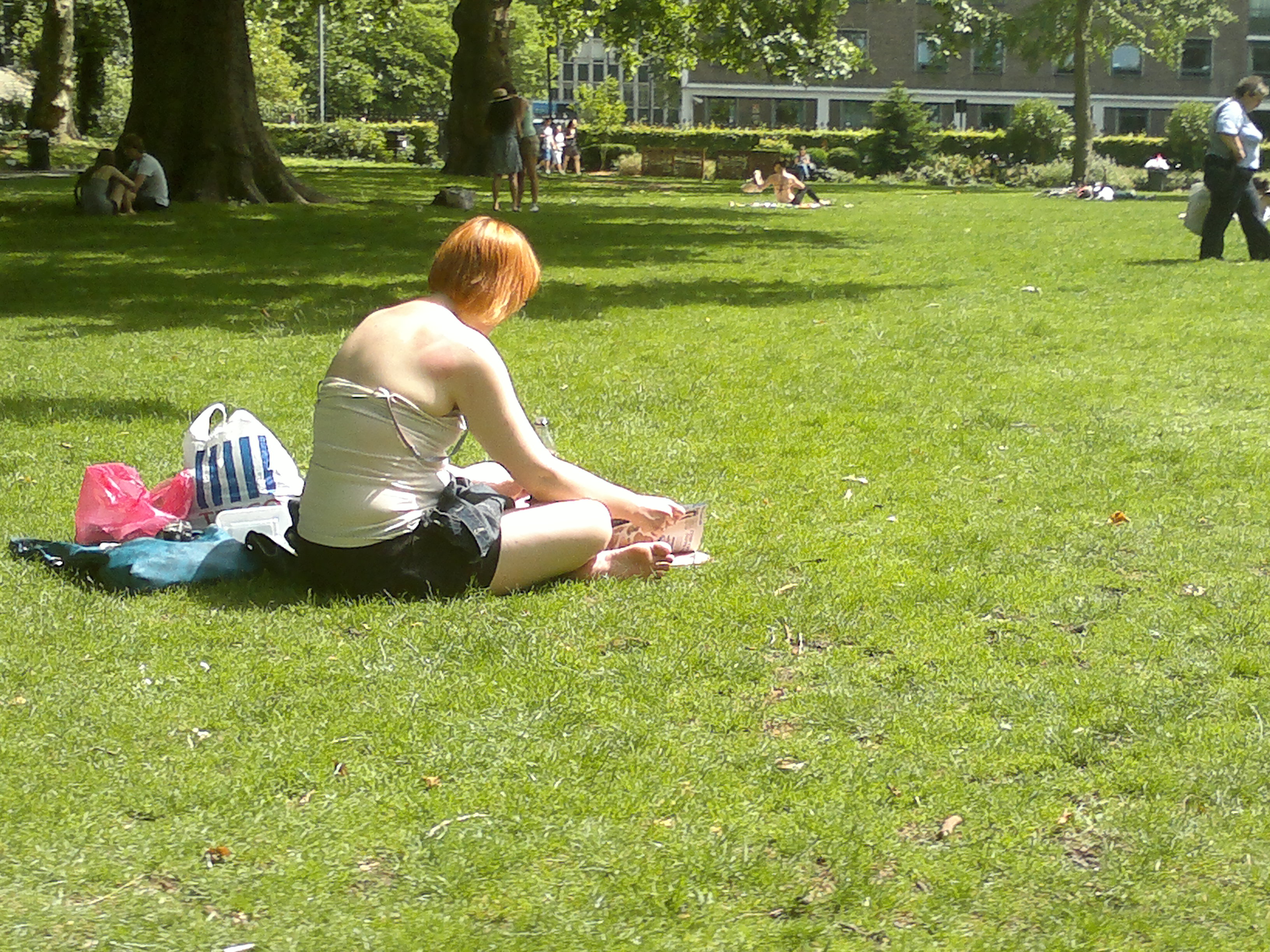 Click for a full-resolution image
What's in store?
There are other changes from earlier Symbian blowers. Not least the haptic feedback. On the N8 and E7 this was exquisite, the best physical feedback of any smartphone. But here it feels cruder, vibrating the phone like it's a metal toy, even when it's turned down to the lowest level. It's a disappointment, though not a deal-breaker.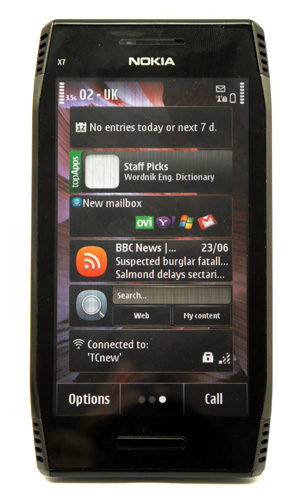 Customisable screens with widgets aplenty
The X7 has an 8Mp camera and this is very good. It doesn't quite match the N8's 12Mp glory, but it's sharp, with good colour fidelity. In bright or even average lighting it's very fast, with no discernible shutter lag at all. As always, flash is best avoided if possible as it bleaches out all detail.
The X7 isn't a phone with a dual-core chip. Or even a 1GHz CPU. But while speed freaks may be disappointed, the phone never seemed to lag or struggle – the exception being the web browser, which was occasionally slow, though that could have been the Wi-Fi connection.
Symbian doesn't have an app store with that many must-have elements, though at least it has Angry Birds, so that's a minimum requirement passed. Downloading apps is more cumbersome than it is on Android or iOS, but never mind. Call quality and signal strength, typically for Nokia, were strong, robust and reliable.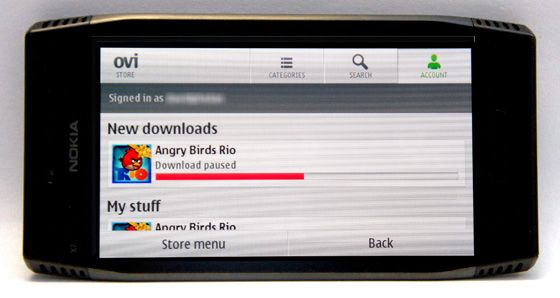 The soon-to-be- rebranded Ovi store isn't overflowing with apps, but at least the important ones are there
Verdict
There's no denying it, Nokia is a class act, capable of delivering some of the best-looking handsets around. This metal-cased phone is well-designed and has great build quality. There are lots of features, all handled well and Nokia's ability to make a smartphone run for a decent length of time should not be underestimated. In many ways, this is a simply terrific phone, if a bit on the large side.
But it's powered by Symbian and although this is the best version of the operating system yet, and the version which should have been on the N8, it feels creaky. In the autumn, when Nokia releases its first Windows Phone handset, expect the world to change. ®
More Android Smartphone Reviews

LG
Optimus Black
Motorola
Atrix
HTC
Sensation
Samsung
Galaxy S II
Sony Ericsson
Xperia Arc