Original URL: https://www.theregister.co.uk/2011/07/01/review_akira_blu_ray/
Akira Blu-ray remastered disc set
Anime activist bikers get a retread
Posted in Personal Tech, 1st July 2011 12:00 GMT
Review It's been hailed as the greatest anime ever. While I think you have to go some before you can top Pokémon 4Ever, (no seriously, I prefer My Neighbour Totoro) there's no denying Katsuhiro Otomo's Akira is a milestone of a movie.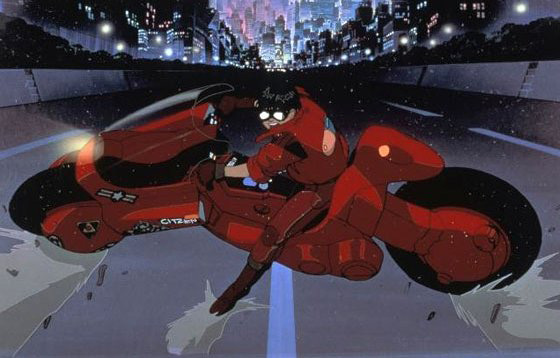 Akira: worth another spin in this UK Blu-ray remaster release
Back in 1989, its international release found a new audience for Japanese animation. Western audiences were wowed by its visceral, ambitious vision and graphic nature. The film has occupied a unique pop culture niche ever since.
I've actually owned multiple versions, from a tatty VHS tape to a Special Edition DVD in a tin, but this Blu-ray edition comprehensively nukes them all. This is literally Akira as it's never been seen or heard before.
If you move fast, you'll be able to pick-up a limited edition two-disc 'Steelbook' set, which contains the remastered movie on Blu-ray and DVD, and comes with a commemorative booklet, for the same price as the standalone disc (£18 or less).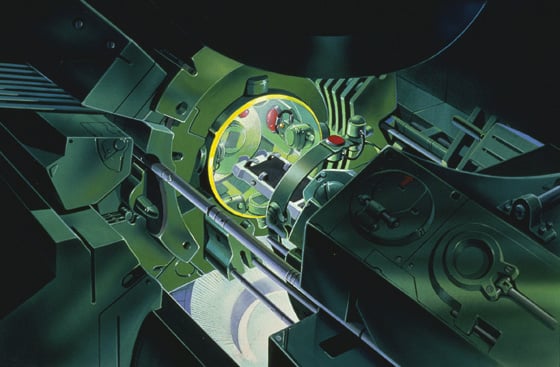 Old school animation gets a new lease of life
Unsurprisingly, the Blu-ray looks Oishii (delicious). The newly-found fine detail and nuanced colour beautifully showcases Akira's hand drawn, cel-shaded animation. 

However, it's not the shiny HD image which should get your juices flowing. It's what's been done to the audio that's truly exciting. Akira boasts the highest resolution movie audio you're ever likely to hear from your Blu-ray player.
Audible difference
The marketeers have labelled it "Hypersonic" – and that's a pretty accurate description. The soundtrack, rebuilt from original elements, has been remastered in 24-Bit, 192kHz Dolby TrueHD. 

This eclipses what you get with regular film releases, which are routinely mixed and mastered at 24/48kHz resolution.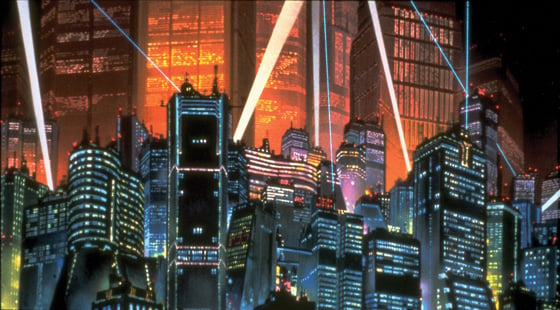 Multiple soundtracks are on the disc to compare and contrast
Once loaded, the movie defaults to the English language Dolby TrueHD dub, but you'll need to flick on the subtitles and jump straight to the Japanese TrueHD track to hear this high resolution mix. 

The phenomenal audio remastering job has been overseen by Akira's composer Tsutomu Ohashi (sometimes known by his pseudonym Shoji Yamashiro). He says he took on the project to create the "ideal audio experience." Job done, Ohashi-san.
Not only does the extended frequency response make Ohashi's memorable, pounding score richer than Kobe beef, it enables you to listen to the very fabric of the soundtrack itself. Everything is louder and sharper; it becomes super-easy to pick out the jet engine roar blended with Harley Davidson, used to create the sound of Kaneda's iconic red motorbike.
To hear just how much things have changed, the film's original two-channel Japanese PCM mix is also available on the disc. It's flat and empty in comparison. A DD5.1 Japanese track is also included.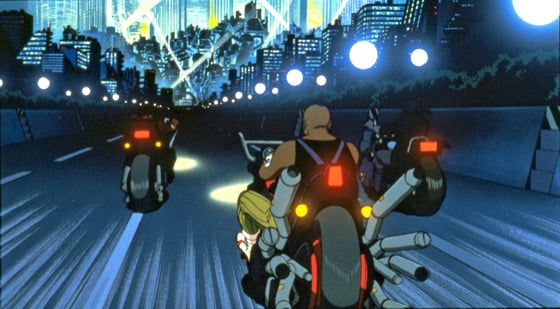 Definitely a sound investment to showcase your home theatre audio
The caveat is that Akira's Hypersonic fidelity probably won't be appreciable on a mainstream all-in-one home cinema system. But if you have high-end AV kit, here's a platter that'll really test its mettle. Crank the volume and it's like having a sonic enema.
Outside of the film itself, there's not much in the way of extras on the Blu-ray: just a handful of short trailers and the director's storyboards, all 737 pages of them.
Verdict


There may be elements which haven't dated well, but Akira's iconic character and vehicle designs still elicit fanboy glee. To finally see them on Blu-ray is quite a treat. Even without the Hypersonic hyperbole, the movie still has the power to blow your socks off. Chapter 5's chase sequence, which is a symphony of roaring motorcycles and explosions, is just darn good fun. And that's often something that's often overlooked when discussing Akira.

 ®
More AV Reviews…

Arcam
FMJ AVR400
AV receiver
Panasonic
SC-BTT775 Blu-ray
home theatre
Tron: Legacy
3D Blu-ray disc set
Six... budget
Blu-ray players
Group Test
AV Receivers