Original URL: https://www.theregister.co.uk/2011/06/22/games_review_child_of_eden/
Child of Eden
Ommmmm
Posted in Personal Tech, 22nd June 2011 12:00 GMT
Review "Save Eden. Save Lumi." The precluding order of an introduction which summarises Child of Eden's essentially superfluous plot. I could tell you that the general gist is that we're hundreds of years into the future, Lumi – the fist human born in space – is long dead, and the internet has evolved into something approaching The Matrix.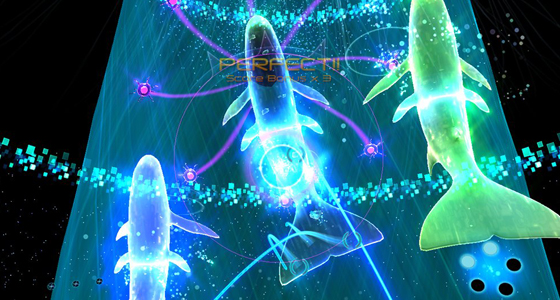 Prince of whales
Unnamed scientists have decided to recreate Lumi in this omnipotent version of the internet – or Eden, as it's now known – from archives of her emotions and experiences, but something goes wrong, leaving Eden overrun by an autonomous virus which manifests itself in the guise of manta rays, flowers and… er... clockwork gears.
You're wishing I'd left it at 'essentially superfluous' now, right?
Insane/genius storyline aside, what Q Entertainment's Child of Eden does represent, as of right now, is a title which not only justifies ownership of Microsoft's increasingly dust-gathering Kinect peripheral, but also puts a groovy new riff on the shoot-'em-up genre.
In fact, perhaps the last shooter to do the same was CoE producer Tetsuya Mizuguchi's last release, the similarly progressive Rez.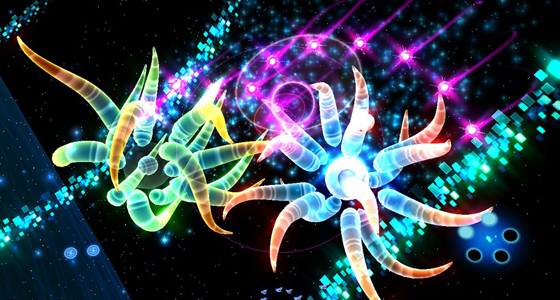 Public anemone number one
It wasn't so long ago that I was able to discuss Mizuguchi's design practice with Q Entertainment's James Mielke. His response: "He doesn't play a lot of games. He's aware of all the games out there, what makes them cool, but where he draws his inspiration from are really disparate sources, the sound of the breeze blowing through the trees in Tahiti, or some tribal music he might hear on safari," illustrating perfectly why Child of Eden is at once a delight but also particularly difficult to put down on paper.
Purple rain
At its heart Child of Eden is an on-rails shoot-'em-up which borrows gameplay and visual elements from the likes of Rez, Panzer Dragoon, Ikaruga and Flower. You'll find yourself guiding a crosshair about the various stages, either locking homing missiles on to hostiles - eight at a time - or taking them out with a weak but rapid-firing purple laser.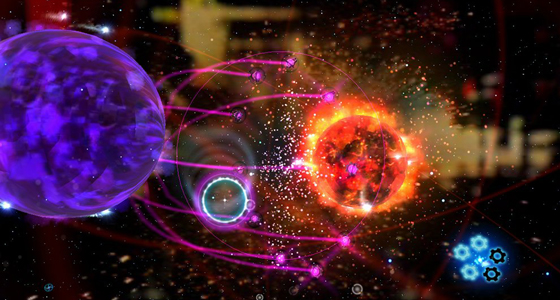 Out of this world
Which weapon you choose is governed by a series of factors and considerations. Visual indicators might provide clues for example, with purple enemies and munitions almost certainly susceptible only to your purple laser. Waves of enemies meanwhile, which bunch into set configurations, might be better dealt with by locking onto each before attacking with missiles.
But - and now we get to the game's crux - you might prefer to use the purple laser here anyway, simply because you prefer the beat it makes in accompaniment to the game's soundtrack.
You see, like Rez - and Flower to take another example - Child of Eden is a game about personal expression and to that end music plays a vital part. Mesmerising as the rhythmic sounds combine with ever-evolving visuals in reaction to the player's conduct. And this is why, despite the fact there are only five stages available, the game remains fresh long after purchase.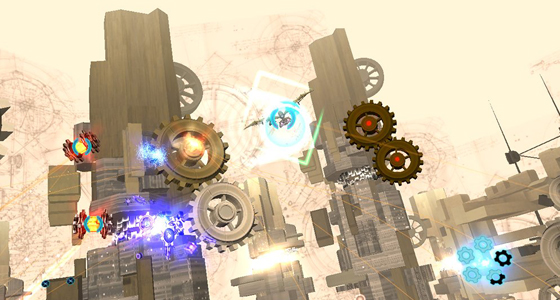 Gears of whirr
It also helps that these levels – or "archives", as they're known here – are beautifully crafted, each introducing us to one of the traits of the aforementioned Lumi. Matrix, Evolution, Beauty, Passion and Journey might not be initially revelatory names but each tells its own story. Passion for example tells of love and conception, opening with the player under assault from a dividing ovum, before taking us on an exploration of being – conceptualised via cogs and gears representative of the building blocks of life. Indeed, it's sometimes hard to remember to shoot, as levels warp and transform to tell their oblique stories.
Final hurdles
That said it isn't until you reach an end-of-level boss – something of a shoot-'em-up obligation, alas – that dying becomes something you need particularly worry about. While lesser hostiles can damage you, they tend to cough up enough health power-ups to see you through to the level's climax.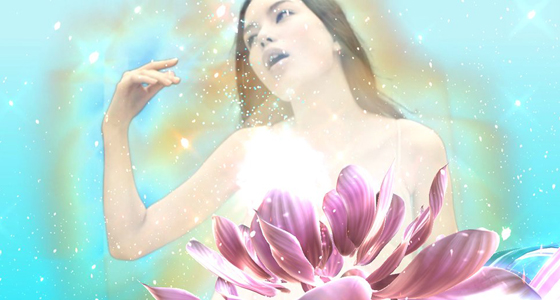 The game's climax
The fact that boss encounters tend to be almost as long as the rest of the level's entirety - and much tougher - can skew the balance, and indeed your zen-like state, but each is so impressive that only the most last ditch defeat ever truly frustrates.
Of course, I've gotten this far in my review without mentioning the game's control scheme and your choice here too will determine the game's challenge. Opt for the standard controller and mowing down the enemies is relatively straightforward - and high scores plentiful.
Opt instead for the Kinect controls and, though trickier, success is all the more rewarding – even if the forearm muscles do tend to protest after a while.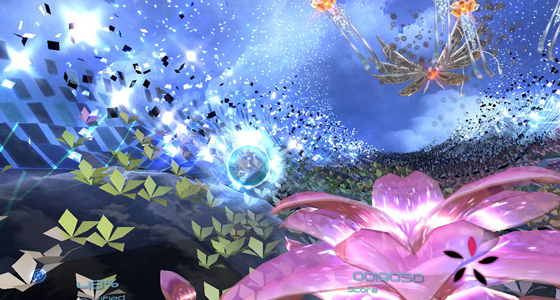 Ready to leaf
In fact, so disparate are the two experiences that the developers have seen fit to split scoreboards so totals with either control schemes aren't going head-to-head.
Kinect me up
As mentioned before, you have two weapons - purple laser and blue lock-on missiles - and with Kinect you can manage these in one of two ways. The default setup mounts missiles to the right hand and your laser to the left - though there's only one crosshair and so only one weapon useable at a time - while an alternative arrangement changes your weapon as you clap your hand.
Each has its own merits. Neither is perfect, but both will pull you into the game in a way quite unlike if you opt for the control pad, and in a manner which begins to justify that outlay on your Kinect sensor itself.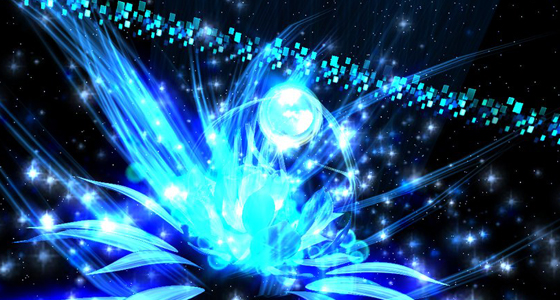 Blue up
Playing through Kinect isn't far off becoming a conductor of sorts with gestures so frantic as to draw parallels to Fantasia's Mickey Mouse, as arms are thrust left and right and even up in the air in unison as the smart bomb-like 'euphoria' attack is unleashed.
While the sensor has on occasion tracked my left hand when it should have tracked my right, the overarching feeling is one of joy rather than irritation, in a similar way to that other Kinect great Dance Central.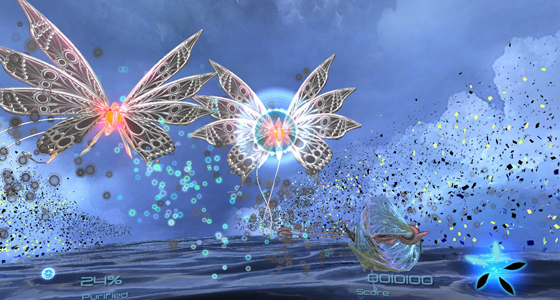 Butterfly spread
Verdict
Child of Eden gets the nod for taking a risk in what is increasingly becoming an industry which deals purely in sure things - witness the recent E3's emphasis on rehashes of existing franchises. By playing to Kinect's strengths, Q Entertainment has developed a truly unique title which marries the best that motion control can offer, within the ultra-immersive confines of a Rez or Flower. Sure, it won't take you forever to complete, but thanks to leaderboards and unlockables, it will take longer to master and, most importantly, you'll be having fun while you do it. ®
More Games Reviews

Alice: The
Madness Returns
Infamous 2
Duke Nukem
Forever
Red Faction:
Armageddon
Hunted:
The Demons Forge