Original URL: http://www.theregister.co.uk/2011/06/21/games_review_alice_the_madness_returns/
Alice: The Madness Returns
Jabberwonky?
Posted in Personal Tech, 21st June 2011 12:00 GMT
Review I have been waiting 11 years to be reunited with American McGee's Alice and strangely enough, Alice: Madness Returns parallels this as we join our unbalanced heroine 11 years after her defeat of the Queen of Hearts and discharge from Rutledge Asylum.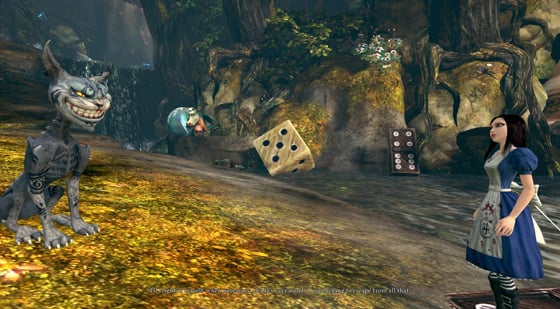 Who are you calling a pussy?
Alice Liddell has spent the past decade in London's East End reconstructing her fragile psyche. Haunted by the conflagrant death of her family - "roasted like chestnuts" - Alice's madness returns and the imaginary construct that is Wonderland starts to re-manifest itself around the question of who - or even what - started the fire?
After a beautiful wood-cut stop-motion animation intro, all swathes of blackberry jam blood and goat-headed men, we wake up in Doctor Bumby's house full of boorish big-headed children and take to the streets following a ghost cat past big-nosed Eastenders, it's not long till we are falling past sinister dolls heads and talking to a rather skinny emo-looking Cheshire Cat.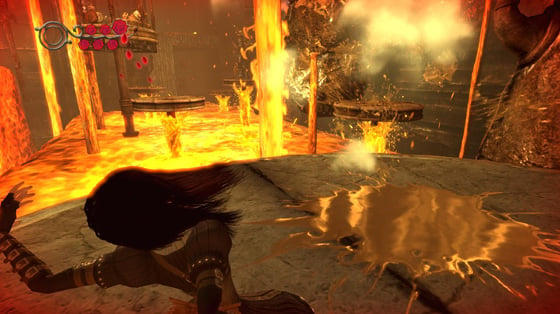 Ring of fire
The game is set partly in Victorian London - all grey smog and dirty petty coats - and half in Opium dream Wonderland, and I was absolutely stunned by the obvious quality and depth of the artwork. Think trapped in a Brothers Quay animation while sniffing glue on tabs of acid dressed in your finest Steampunk garb.
Animation like 'woah'
But never mind the art, though - it's the animation that really sent shivers down my spine. Alice's contortionist extravaganza of jumping, shrinking, twisting and twirling double- and triple-jumps through the demons of her sub-conscious is a nod to where the development money behind this game has been spent.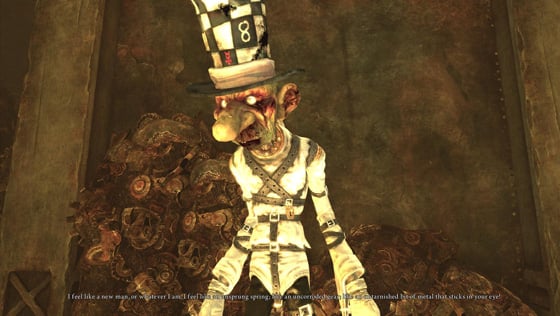 What did they put in his tea?
I especially liked the drinking and shrinking aspect of the game where I could inspect objects not visible to my larger characters' eye but watch out as this leaves you defenseless. One small quibble with this aspect of this game is that when you shrink the camera angles can feel a bit confined and the game loses some of its scope. The voice acting and writing are extremely high quality and add to, for a change, rather than detract from the sinister feel of the game.
Madness Returns is your standard action platformer, all jump-jump, fight-fight interspersed with puzzles and games. Think God of War mixed with Sonic the Hedgehog. Alice's paranoia is manifested as many strange creatures and enemies, such as the Ruins, which come across all oil-slick manga babyface chic. Luckily they are easily dispatched with my trusty Vorpal blade or the rather nice addition of my own personal pepper grinder, if only my targeting system worked and it didn't over heat!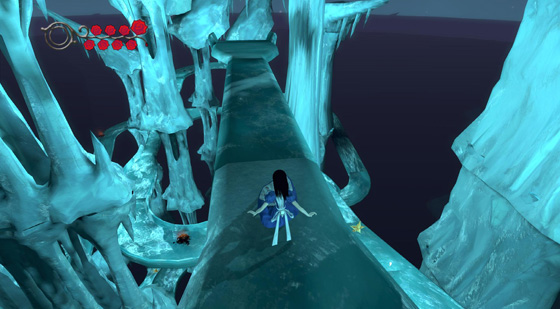 I slide with my little ice
Other nifty weapons include a Teapot Cannon and a Hobby Horse head hammer. These weapons with the right amount of teeth - the game's currency - can be upgraded to make them more powerful. I also found myself collecting shards of Alice's memory, vials of paint and pig snouts which filled out my inventory. All the better to do away with those pesky Madcaps, Eyepots and the odd Executioner.
Platform power
The game is split into several chapters, and there is plenty to look at with each world being very different from the others. It is just such a shame this differentiation isn't applied to the gameplay, as each level tends to play the same as the last, but this criticism could really be applied to most platformers.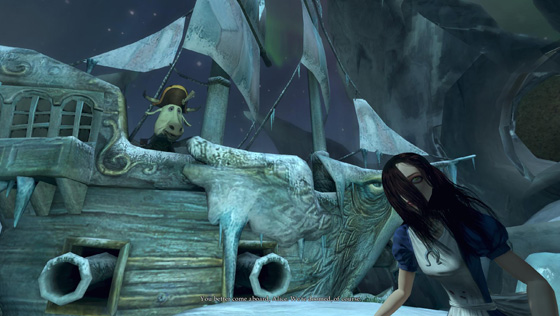 When the ship goes down
In the Deluded Depths, deep underwater I spent time fighting ice snarks and a drowned sailor while trying to make my way to the drowned city of Barrel Bottom. Then I was transported to an Oriental Grove where origami ant-like villagers are harassed by samurai wasps.
The puzzles in this game often centre on flicking switches and triggering floor panels with precise timing. I particularity enjoyed the Zen garden puzzle, re-arranging blocks to create a Japanese water colour painting. Once you recreate the picture, Alice enters the painting to fight some dragonheads in a 2D platformer. Oh, how very NES of you, Spicy Horse.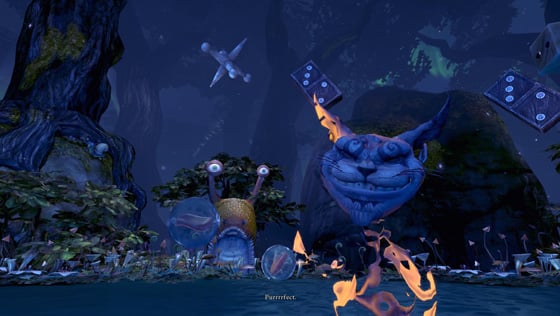 Slugs, snails and pussy cat tails
Where this game gets really exciting is when low health takes you into hysteria mode. This black and white rampage has me acting like a complete loon and luckily not taking any damage.
I'm late for a very important game
Looking for your money's worth? Well, Alice Madness Returns is a long game, and I can see most people taking longer than 15 hours to complete. That's overly long for the content but hey at least it's pretty-pretty. Developer Spicy Horse is obviously aware of this as it tries to spice things up with insanely easy and relieving optional mini-games.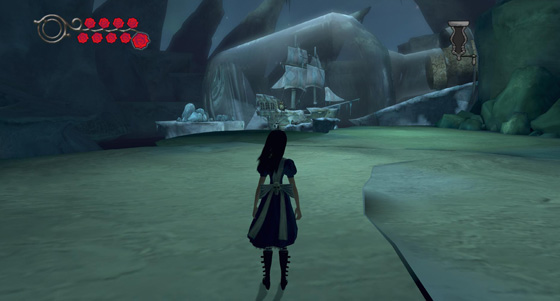 Sail away, sail away, sail away
The only low points of this surreal ride were that my frame-rate tended to be unstable, jumping from 30 frames a second down to nine. I have a pretty high spec machine so really I would expect it to be running constantly at around 30 and not have this fluctuation.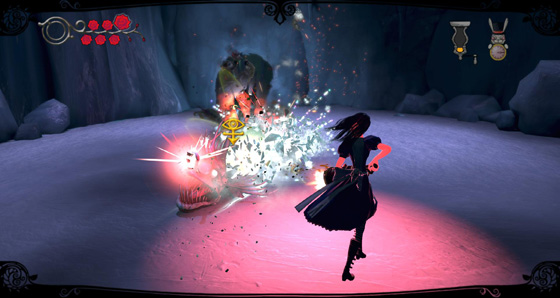 Shooting fish
Verdict
There is no doubt I found Alice: Madness Return fun to play and eye-ravishing to look at. CoD fanboys need not apply. Fans of the Neil Gaiman and Tim Burton will love it. This will definitely make my top ten this year, and Spicy Horse should lauded for creating something so stunning and downright sexy. Come on, join me in this Danse Macabre. ®
More Games Reviews

Infamous 2
Duke Nukem
Forever
Red Faction:
Armageddon
Hunted:
The Demons Forge
LA Noire