Original URL: https://www.theregister.co.uk/2011/06/20/review_cars_peugeot_ion/
Peugeot iOn e-car
iMiEV evolved
Posted in Science, 20th June 2011 11:00 GMT
Review Back in 2009, I took one of the first pre-production Mitsusbishi iMiEV's in the UK for a spin. Spool forward to 2011 and you can now have the e-car with a Peugeot or Citroën badge on the nose. But there have been enough, albeit subtle, changes to warrant a another shufti.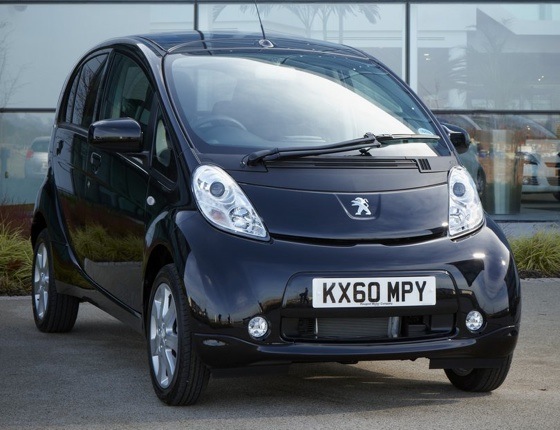 Peugeot's iOn: a familiar shape that looks good in black
Firstly, this isn't just a case of badge-engineering. PSA Peugeot Citroën and Mitsubishi have been collaborating on various automotive projects since the late 1990s, and when both companies' thoughts turned to e-cars some obvious synergies emerged.
In the small tear-drop shaped and rear-engined "i" city car Mitsubishi had the obvious donor platform, while Peugeot had some useful design and usage experience from the 3500 electric 106s it built and sold in the late 1990s, and from the 1994 ION concept car (click for pic).
The benefits were obvious: no new platform to develop, economies of scale from a single production line feeding three retail channels rather than one, and less risk should this latest e-car start prove to be another false one.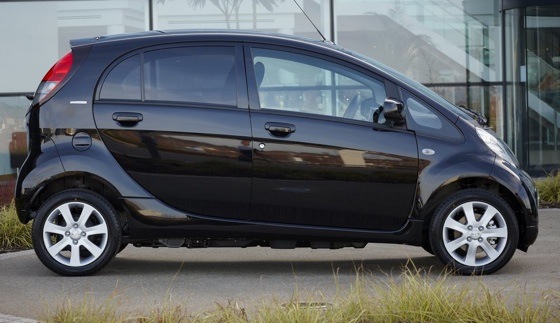 Teardrop shaped - but hopefully it won't explode...
So while Mitsubishi's engineers may have led the way, the folk from Sochaux had their finger in the pie from day one, making the iMiEV/iOn something of a joint effort.
Quick away from the lights
Hop inside and one thing this immediately clear: the cabin is fitted out to a higher standard than the early iMiEVs, making it a much less utilitarian place to sit. There has also been a big increase in the amount of sound insulation around the motor making it inaudible even under hard acceleration.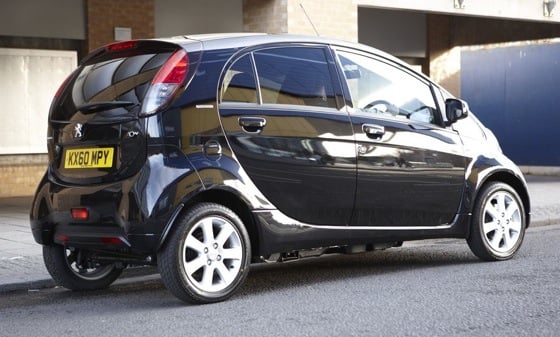 Good for parking
Standard kit has taken a boost too. The USB media player, curtain airbags, folding electric door mirrors, and Peugeot's Connect and SOS systems are all new.
Performance is much the same as the iMiEV, with the 33.5bhp (25kW) electric motor getting you to 60 in just under 15 seconds and on to a top speed of 82mph. With a maximum of 65.5bhp (49kW) available for short bursts and 133 lb-ft (180Nm) of torque on tap, the iOn is nothing if not quick away from the lights.
The iMiEV's Eco setting, which restricted engine power to 23bhp (17kW), has been ditched. It may have made sense for pottering around Tokyo but it was far too restrictive for European use, even in city centres.
The regenerative braking system has also been overhauled. Gone is the two-position system of the iMiEV. In maximum recovery mode, it was like driving along the bottom of a swimming pool full of syrup and next to useless - if not downright dangerous, such was the braking effect - on the open road.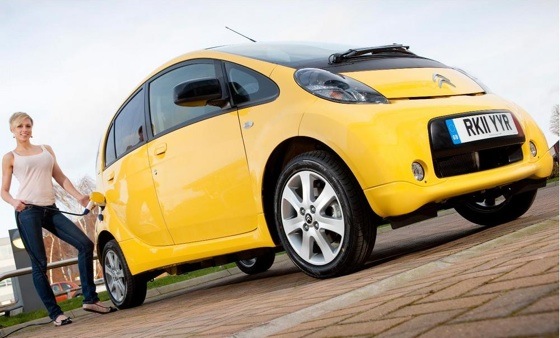 Citroën's version is the C-Zero
The new system is almost unnoticeable in operation but still seems do its job very efficiently. On a 15-mile local run, I left with the range indicator at 84 miles and got back with it reading 80, which goes to show how effective regenerative braking can be at extending range if you resist the temptation to accelerate hard.
Economic advantage
The iOn's official maximum range is 93 miles but as always that's entirely dependent on how you drive. Thrash it and you will be lucky to see 55.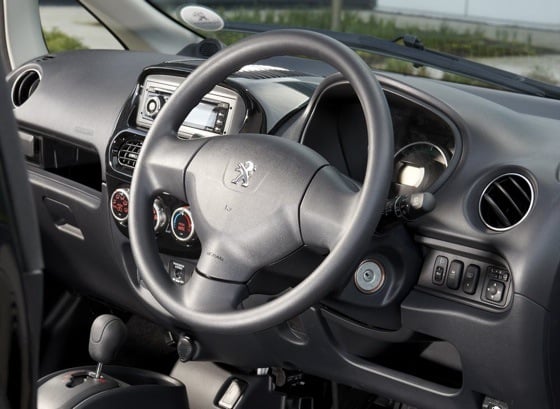 Still a lot of plastic but better than the iMiEV original
All the other iMiEV strengths are still evident: acres of internal space for such a small car, excellent traction in the wet thanks to the electric motor sitting directly over the rear drive wheels, and impressive stability due to the low centre of gravity courtesy of the 240Kg 16kWh lithium-ion battery pack slung beneath the passenger compartment.
You can't buy an iOn outright because Peugeot is only leasing them for £498 per month over a four-year period. The price includes all maintenance - tyres too - so all the customer has to do is plug it in and charge it. The same deal is on offer from Citroën for its version of the car, the C-Zero.
How much sense that makes depends on how many miles you cover and where you live. Max out on the potential savings from not paying the congestion charge in London and use the free parking available for zero-emission-at-the-tailpipe vehicles in Westminster and it's possible for an iOn to more than pay for itself each year.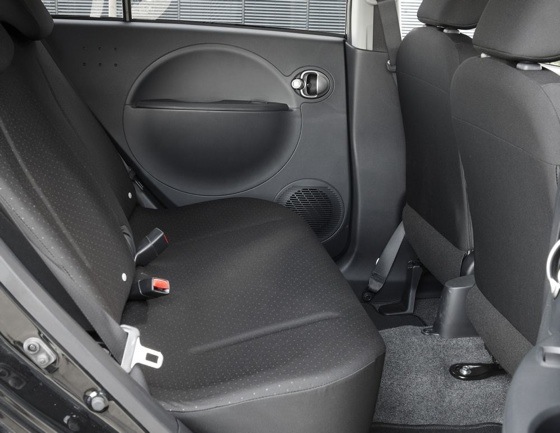 Room in the back
By way of comparison, Mitsubishi wants £23,990 for a new iMiEV and that's after the government's £5000 plug-in car grant.
The Peugeot iOn in Pictures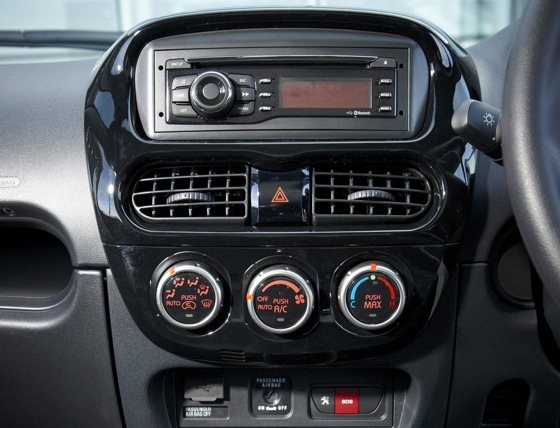 Air Con and USB-CD as standard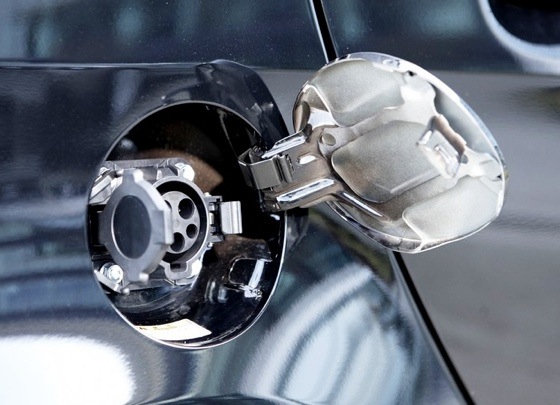 Domestic power in on one side...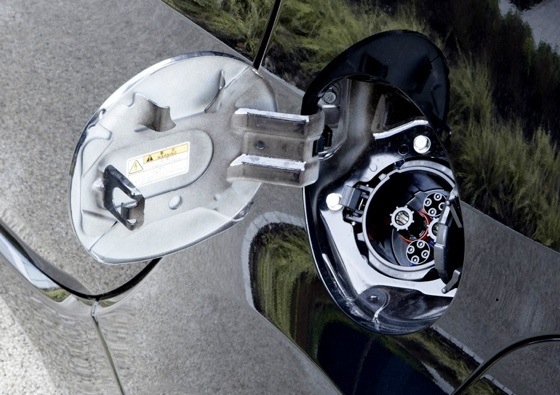 ...three-phase in on the other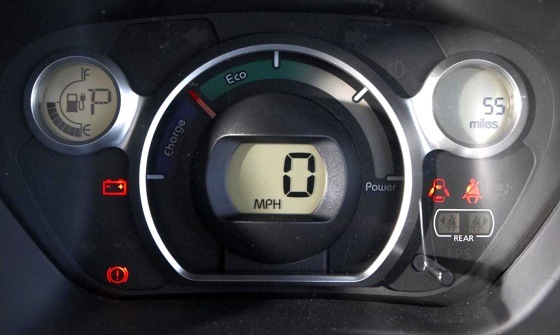 The gauges are simple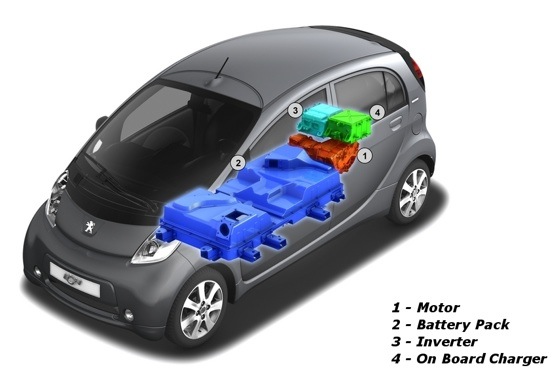 Inside the iMiEV IOn
Power!
If you fancy being able to recharge a little faster than using a standard 13A socket, PSA has formed a partnership with EDF Energy which, for £799, will pop round to your place, carry out a site survey and install a 16A charging point complete with a meter and timer to take full advantage of off-peak power rates.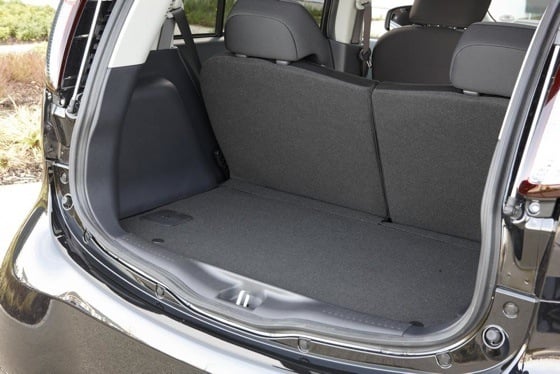 Boot's not bad either
Users will also get a statement telling them how much it has cost to keep their e-car juiced up. According to Peugeot, charging from the dedicated 16A socket rather than a domestic 13A plug will cut the standard seven-hour charge time by 35 per cent.
If you really want to push the board out with your charging infrastructure, then around the other side of the car from the 16A charger socket sits a connector for a 330V three-phase charger that will give you an 80 per cent charge in 30 minutes. Right now, that's not something EDF will sell you.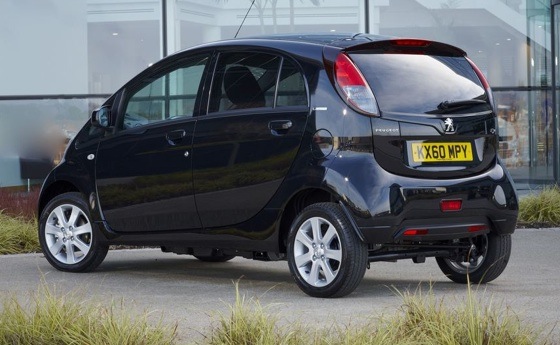 Incidentally, Peugeot is also saying that by taking you electricity from EDF - which apparently has a higher percentage of nuclear generation than some other UK power suppliers, and being French that's no surprise - the iOn's total end-to-end emissions work out at 24.6g/km, down from a UK electricity supplier average of 44.2g/km. OK, that's not zero, but it's better than a kick in the teeth.
Verdict
With more efficient regenerative braking, an improved cabin and the removal of any options to fiddle with the motor output, this iMiEV-by-another-name is a rather more enticing ownership proposition than when I last drove it. The all-in leasing scheme should appeal to anyone worried about battery degradation or who thinks this whole "ownership" thing is a bit passé. ®
More Car Reviews

Peugeot
508 Active
e-HDI
Smart
Fortwo
Electric
Fiat
500
TwinAir
Honda
Jazz
Hybrid
Ford
Focus