Original URL: https://www.theregister.co.uk/2011/06/16/app_of_the_week_ios_snapseed/
Snapseed
Tap'n'tweak your pictures
Posted in Personal Tech, 16th June 2011 10:00 GMT
iOS App of the Week I decided to dip back into photography apps this week, following the news that the iPhone 4 is now the second most popular source of photo uploads on Flickr – just a whisker behind Nikon's D90 DSLR.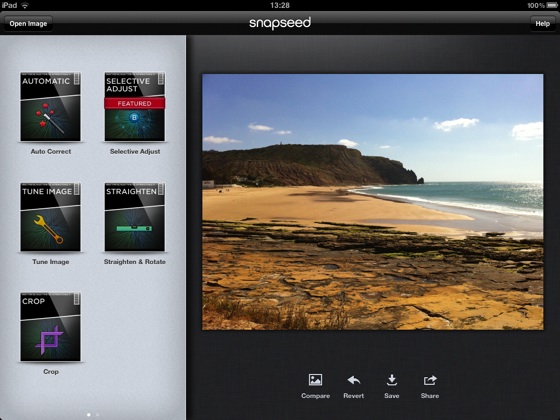 Snapseed: finger-friendly image manipulation
Snapseed is a brand new photo editing app – it's designed specifically for the iPad – that addresses a weakness I've found in many similar apps.
Like most photo editors, Snapseed allows you to quickly adjust settings such as brightness, contrast and saturation. However, most of the editing apps I've used in the past can only apply these settings to the entire image.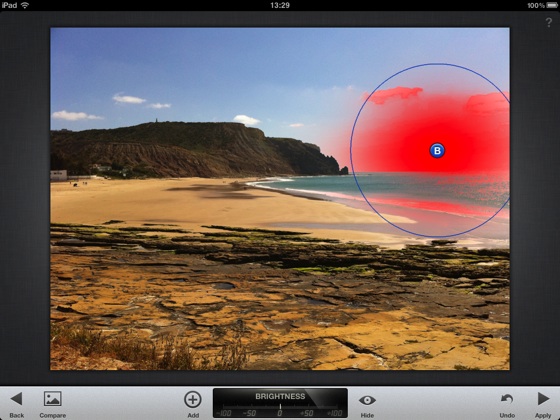 Control points define editing zones
Snapseed provides greater editing precision by allowing you to add "control points" to your photos, and to then adjust the brightness, contrast or saturation within a limited radius just around a specific point.
Pressure points
You can use a two-finger pinch to adjust the radius around the control point, and then adjust the relevant settings simply by flicking your finger right or left across the screen.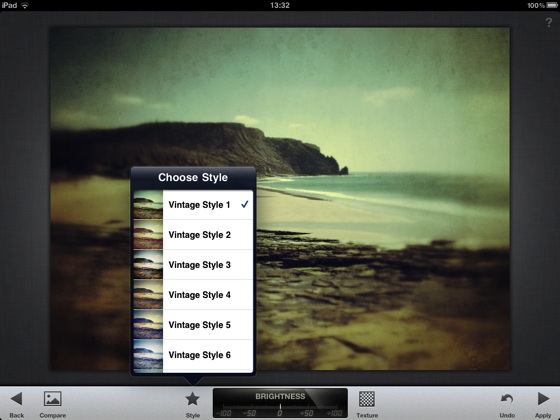 Filter tips
You can add multiple control points and adjust different settings with each one, and I also like the Undo command, which allows you to step back - or redo - multiple recent edits.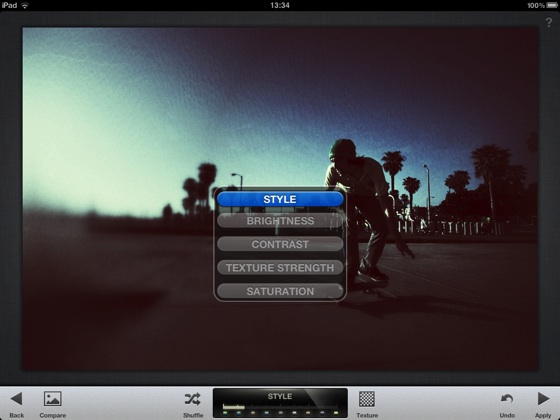 Get creative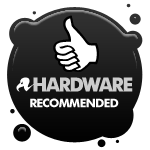 The app also includes a selection of standard filter effects, such as vintage film, dramatic lighting, and a "grunge" effect that makes it look like someone's spilt coffee on your photo and then jumped up and down on it a few times for good measure.
However, it's the ability to use control points to fine tune specific areas within an image that has allowed Snapseed to elbow all the other photo apps off my iPad at the moment. ®
We make our selection of the best iOS smartphone and tablet downloads every Thursday. It you think there's an app we should be considering, please let us know.
'Droid fans, Android App of the Week is published on Tuesday.
More iOS App of the Week Winners

EQu
Napster
Filemaker
Bento
Wolfram
Alpha
Qik