Original URL: http://www.theregister.co.uk/2011/06/14/app_of_the_week_android_dolphin_hd/
Dolphin Browser HD
The Dan Marino of mobile web browsers
Posted in Personal Tech, 14th June 2011 10:00 GMT
Android App of the Week There's not much wrong with the stock Android web browser but if you fancy something a bit more capable you might want to consider Dolphin HD as an alternative.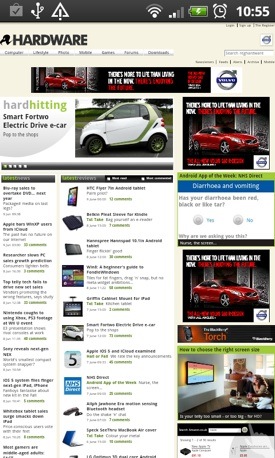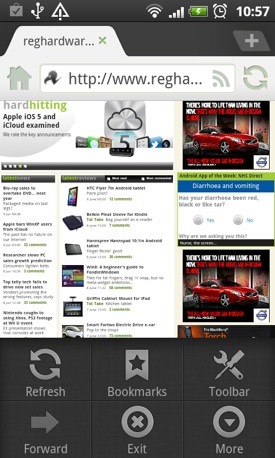 Dolphin HD: browse with tabs
Now before I go on, this recommendation is not about page rendering speed. If you want to download Dolphin, Opera, Firefox or any of the alternatives and then try to gauge which one loads pages a quarter of a second faster then the others, well, be my guest.
No, the appeal of Dolphin HD - which has just hit the big 5.0 - lies in its features set. Firstly, you get good ol' tabbed browsing so you can open up to eight pages and flip between them just like you can on a PC.
Next there is the clever UI. Swipe a page to the right and all your bookmarks appear, swipe to the left and you can access all your tools and extensions, and there are some handy ones available, including the screen grab and save-page-as-a-PDF extensions I use almost daily.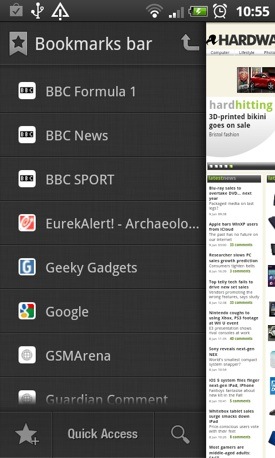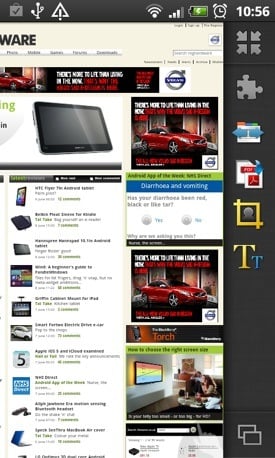 Swipe one way for bookmarks, the other for tools and extensions
For anyone with oodles of bookmarks, the facility to create nested folders for them is almost reason enough to start using Dolphin.
Gesture politics
As well as pinch-to-zoom, Dolphin supports its own bespoke gestures. Draw a left-facing arrow and you move to the previous page. Draw a circle and the page refreshes. You get the idea.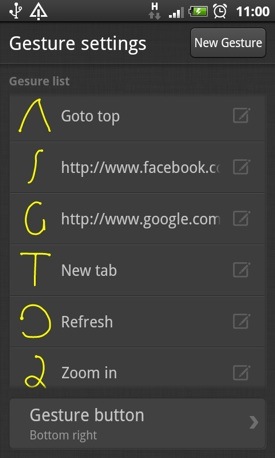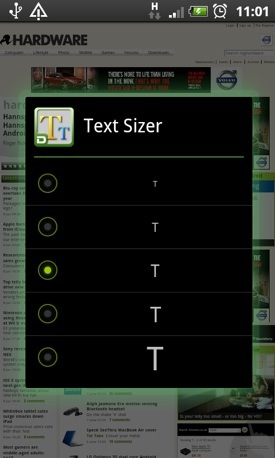 Surf control with gestures (left) - and change the text size (right)
It's a simple system but once you get used to it you wonder how you managed without it and you can even set up your own gestures. Draw a capital T on my phone and a new tab opens. Draw the same upside down and it closes the current tab.
Rummage around in the settings and you will find various other handy features like the ability to swap the user agent between Android, desktop, iPhone or iPad and a browse without history option - handy if her indoors or the nipper ever uses your phone for a quick surf.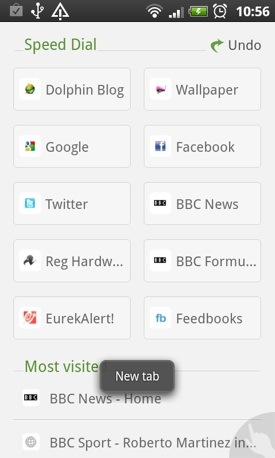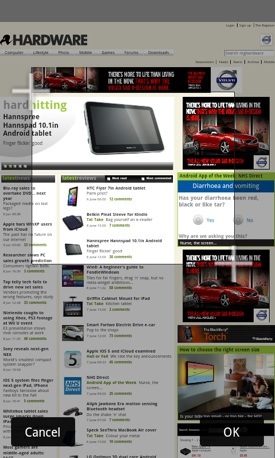 'Speed dial' your favourite sites (left) - then screengrab 'em (right)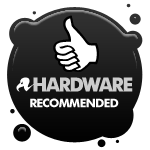 If space is tight Dolphin can store its cache on your SD card or it can be set to erase the cache, history and stored cookies - or any combination of them - each time you exit.
The final appeal of the 5.0 update is the complete removal of ads without the previous need to buy a $5 licence. ®
Size 3.38MB (Application) 9.2MB (Data)
App2SD Yes
Dolphin HD QR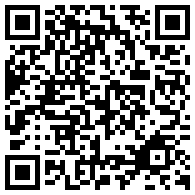 We make our of the best Android smartphone and tablet downloads every Tuesday. It you think there's an app we should be considering, please let us know.
iDevice fans, iOS App of the Week is published on Thursday.
More Android App of the Week Winners

NHS Direct
Folder
Organizer
SendSpace
My Tracker
Google
Docs