Original URL: https://www.theregister.co.uk/2011/06/02/review_htc_sensation_android_smartphone/
HTC Sensation dual core Android smartphone
Twin-engined talker
Posted in Personal Tech, 2nd June 2011 12:00 GMT
Review HTC's latest high-ender is the first dual core device from the Taiwanese company and offers a huge screen, improved 8Mp camera, Android 2.3 Gingerbread and the latest HTC Sense user interface. The HTC Sensation is available from Vodafone only to begin with though, and the big red one isn't saying for how long…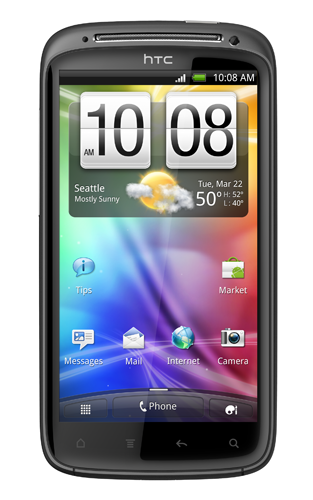 Big impression: HTC's Sensation
Even from a distance and with your eyes half closed, the Sensation is clearly an HTC handset, due in no small part to the fact that it has the same aluminium unibody casing that we've seen previously on the Desire S and others. It's bigger than most though, and it will fill a pocket at 126 x 65 x 11mm though the gently curving sides help to lessen the bulkiness of this 148g handset.
Beneath the 4.3in screen are the standard four touch sensitive Android buttons, eschewing the recent trend among some other manufacturers to drop the search button. On the sides are a slim volume rocker and micro USB power/sync slot with a 3.5mm headphone jack and power/sleep button on top. As usual, the screen sits just a smidgeon beneath the bezel, which gives it a modicum of protection if it falls on its face.
That touchscreen is a bit of a gem – 4.3in of bright LCD loveliness with a resolution of 540 x 960 pixels, which almost puts it on a par with the latest iPhone's 640 x 960. Almost, but not quite, though you'd be hard pressed to notice the difference, and it's clearly still a cut above most Android handsets to appear so far, which have tended to peak at 480 x 800.

Curved construction makes for a less bulky feel
The Sensation's dual core CPU runs at 1.2GHz, with 768MB of RAM. In tests with Android benchmarking app Quadrant, the handset delivered an impressive score of 2374, which is certainly ahead of single core handsets, though it lags a little behind some others such as the Motorola Atrix or the LG Optimus 2X. That said, in practise it feels extremely nippy, and rips through apps without any signs of lag.
Making Sense
With Android 2.3 Gingerbread on-board, the Sensation runs the latest 3.0 version of HTC's Sense user interface on top. Lovely as it is, you get the feeling that it really needs that extra CPU grunt to the make the best of it. There are all sorts of graphics and animations running, like the 3D cube effect when you swipe between home screens, and the increasingly detailed weather widget, all of which use processing power which could easily trip up a less powerful device.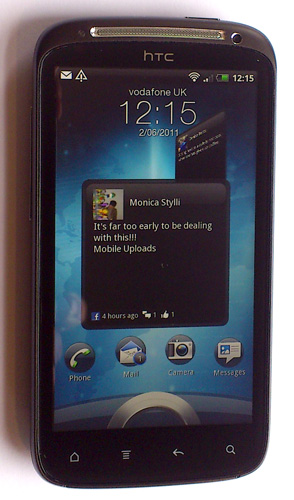 Friendstream
Vodafone has made little attempt to customise the Sensation, though there are a couple of shortcuts for the 360 Shop and the Music Shop. Irritatingly and somewhat predictably, neither will work using a Wi-Fi connection, and when you get there, it has to be said, there isn't really a great deal to detain you. There's some pay TV and a very limited range of games, though there are a few options in the Music Store, with Lady GaGa's new album on offer for a quid less than iTunes.
All the HTC Sense widgets and functionality are back, but now there's also a customisable lock screen, so your phone can show you info widgets even when you're not really using it. You can set it to display your FriendStream social networking widget, that lovely weather widget, stocks news, your photo gallery or the time. You can also set it to open any of your shortcuts automatically when you unlock the screen, by pulling an icon from the home page into the lock ring at the bottom of the screen.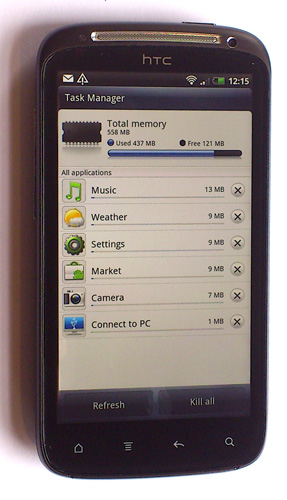 Task Manager nitty gritty
The Sensation also includes HTC's new video store, Watch, which offers downloads of films and TV shows. It's not too well stocked yet, and films seem to average £9.99 to buy or £3.49 to rent, though older films are a bit cheaper. It's not particularly cheap, but it is convenient.
Movies do look very good on that big, sharp screen. You can even get away with playing them without headphones since the loudspeaker isn't bad, especially with its pseudo surround enhancement switched on – though the effect would have been better with stereo speakers. You can also share your videos with up to five other HTC devices and there was nothing wrong with the call quality, which was clear and intelligible at all times.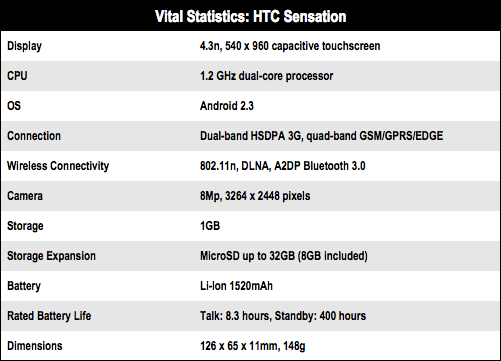 Capture the moment
HTC's cameras have yet to impress but the Sensation's snapper makes a better than usual effort. Handy features include autofocus and face detection as well as a dual LED flash. There's also a new 'instant capture' feature, which basically means it takes the picture a bit faster rather than waiting for the autofocus to go through its motions. It's not quite instant, but it'll take a snap in less than a second, which isn't bad.
Sample Shots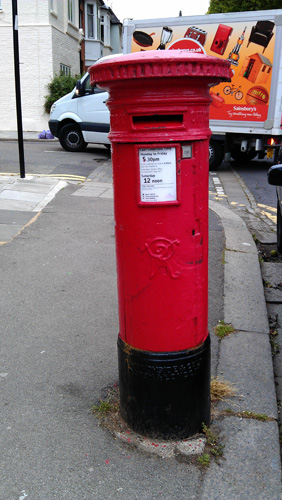 Click for a full-resolution image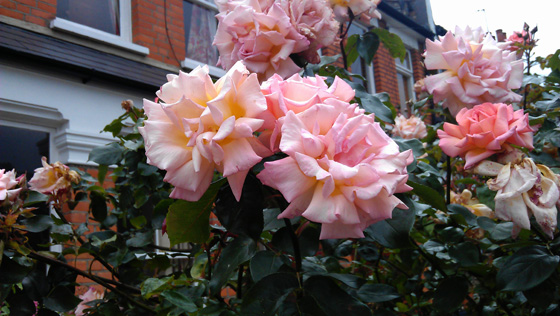 Click for a full-resolution image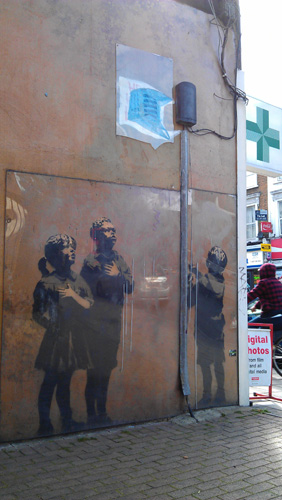 Click for a full-resolution image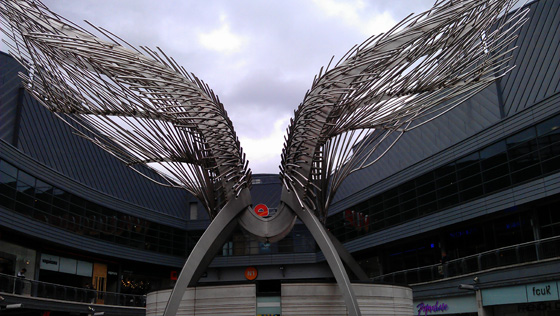 Click for a full-resolution image
Picture quality is definitely getting better, with fairly sharp edges and decent (if a little vibrant) colour balance. Detail suffers a little compared to the best but it's a good step beyond some of the shameful efforts HTC has offered us in the past. The 1080p video recording looks sharp enough, but it's not immune from a bit of jerkiness on occasion. There's also a VGA camera on the front for video chat and self portraits.
Calling the shots
All well and good, but it slips in comparison with other 1080p video recording handsets like LG's Optimus 2X through the lack of a dedicated HDMI slot for hi-res transfer to your TV. Instead, it's the same as the Samsung's Galaxy S II and relies on the MHL adapter to slot into the micro USB port, which is an optional extra. Mutter mumble. There is DNLA support as well though for wireless hook-up to a connected TV. The browser renders pages well and like other later Androids supports Flash too, so there's nothing you can't view.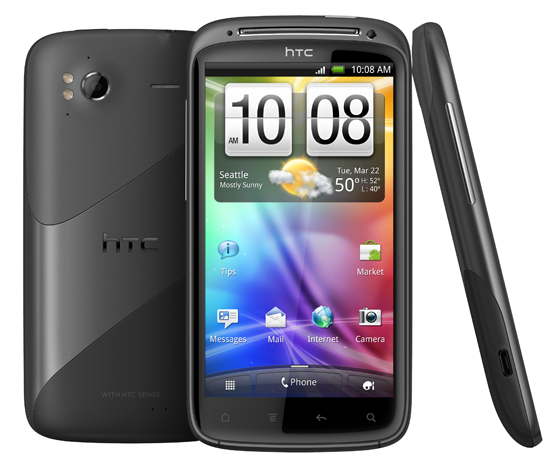 Fast and functional but has its work cut out
The music player includes HTC's 13-setting equaliser as well as SRS pseudo surround sound which broadens the soundstage in the not bad quality supplied headphones.
Copying media was a breeze, with HD videos that normally take minutes shooting across in a matter of seconds. There's a paltry 1GB of memory on board for storing them, but also the option to add up to 32GB with a microSD card.
The 1520mAh battery has a lot of work to do with the more powerful processor, HTC Sense and those busy widgets, and though it turned in a good day of heavy use, it certainly didn't excel.
Verdict
Another quality handset from HTC and this is the hero of the bunch, with a fast dual core processor, the latest Sense user interface goodies, Android 2.3 and, for once, the company manages to build a half-decent camera. ®
More Android Smartphone Reviews

Samsung
Galaxy S II
LG
Optimus 2X
HTC
Desire S
Sony Ericsson
Xperia Arc
Motorola
Defy