Original URL: https://www.theregister.co.uk/2011/06/02/app_of_the_week_ios_napster/
Napster
Going for a song
Posted in Personal Tech, 2nd June 2011 08:00 GMT
iOS App of the Week I've been a keen user of Spotify's free, ad-supported music streaming service ever since it first launched. However, Spotify is now starting to restrict its free service, and with big names like Apple, Google and Amazon lining up their own cloud-based services it looks as though subscriptions are the way forward – whether we like it or not.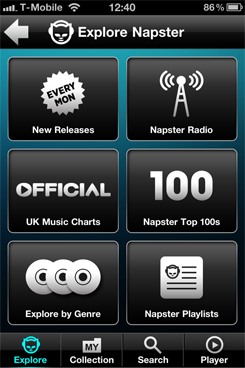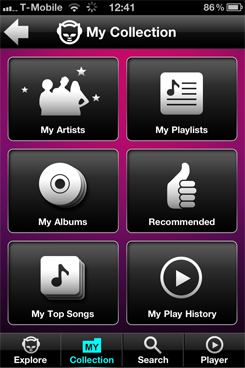 Main browser and user music collection
It's no surprise, then, that the now-completely-legit Napster has decided to get in on the act with this new iPhone app. You can already sign up for the existing Napster Unlimited service on a computer for £5 per month, but using the app on your iPhone or iPad requires you to pay £10 per month for the 'Unlimited Plus Mobile' subscription plan.
For that price, Napster works out the same as Spotify's premium service. Yet Napster claims to offer a library of 15 million tracks compared to a paltry 13 million for Spotify.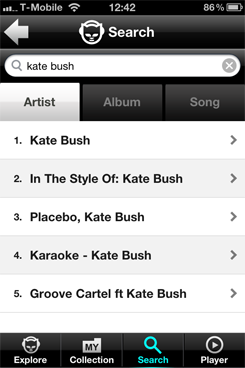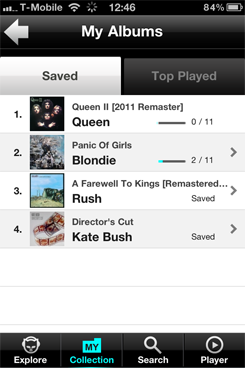 Search and off-line listening
The app's interface is pretty straightforward, with two main options for browsing and listening to music. The Explore button allows you to browse through charts, new releases and featured artists, or you can use the Search tool to quickly locate specific tracks and then compile your own playlists and collections of favourite artists and albums.
Like Spotify, Napster's mobile app also has the ability to download and save songs for offline use. This allowed me to listen to the new Blondie album on my iPad – even in the Wi-Fi dead zone in my back bedroom – and it will also avoid busting your 3G data cap when you're out and about with your iPhone.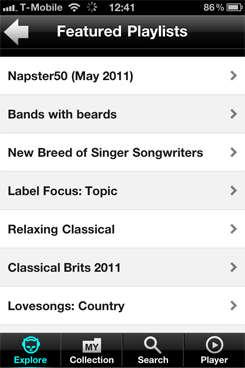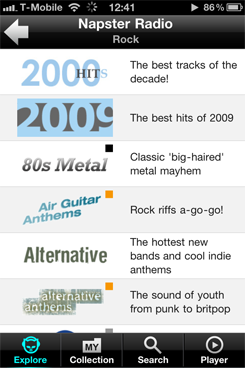 Playlists and Napster Radio channels
I know that many people still resist the idea of 'renting' their music in this way, but the lure of virtually unlimited music rentals is pretty tempting – and there's a free seven-day trial available before committing yourself to a monthly subscription. ®
Selecting favourites
We make our selection of the best iOS smartphone and tablet downloads every Thursday. It you think there's an app we should be considering, please let us know.
'Droid fans, Android App of the Week is published on Tuesday.
More iOS App of the Week Winners

Filemaker
Bento
Wolfram
Alpha
Qik
Sccope
XSysInfo