Original URL: http://www.theregister.co.uk/2011/05/31/ten_core_i5_laptops/
Ten... Core i5 laptops
Sandy Bridge computing on the go
Posted in Personal Tech, 31st May 2011 06:00 GMT
Product Round-up After a slight hiccough with its Cougar Point 6 chip-set, Intel's spiffy new Sandy Bridge Core i5 chips are finally starting to arrive in laptops from all the usual suspects. To herald their arrival Reg Hardware has donned its Phil Drabble cap and rounded up ten of the new breed, poked them with a benchmark stick or two and generally abused them to ensure they don't fall apart as soon as you get them out of the box.
In the line-up there are machines from a wallet-friendly £500 to an eye-watering £1,300 and screens with 13, 14 and 15 inches between the corners. These include machines for the home, machines for work, machines with BD players, even machines with touch screens. If you can't find what you want here, well there is just no pleasing you.
By way of housekeeping all the tests where performed using Futuremark's PCMark Vantage and 3DMark applications. To test the power packs I ran PCMark Vantage in a loop until shutdown. It's a brutal test - a bit like sleep depriving the suspect in the incident room - so you can comfortably double the number shown for every day use as long as you are not running the optical drive continuously.
It's sign of how far laptops have come in the last few years that all the machines on test, even those without discrete graphics cards, ran Crysis smoothly after a quick fiddle in the settings menu.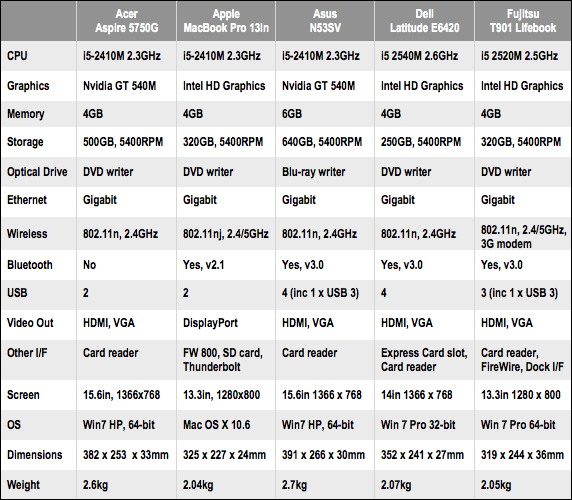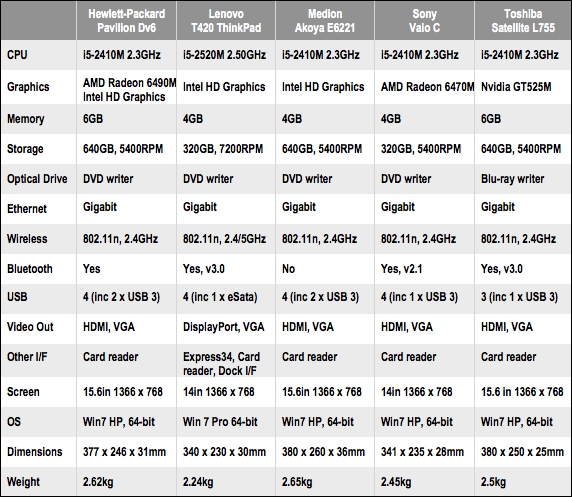 Acer Aspire 5750G

With an impressively low price of £530 the Aspire 5750G is the quintessential i5 laptop aimed at the casual user who also wants some grunt on hand for serious gaming and productivity. In fact it's just about all the laptop most people will ever need.
The 5750G features Acer's favoured flat top keys which are far more pleasant to use than they look although the trackpad is positioned just a little too far to the left of the deck for my liking. In common with most modern Acers, the 5750G is a pretty sleek and compact box of tricks.
The 16:9 LED backlit screen is colourful, bright and crisp making video playback very impressive and the speakers are pretty decent too making this a solid multimedia machine. With a 500GB hard drive you'll have plenty of space for your photos, music and movies. Some may bemoan the lack of a Blu-ray drive, but at the price point that would be a little unfair.
A couple of things are absent though including any trace of USB 3.0 or Bluetooth. The CPU is the entry level i5 mobile chip yet it still has a turbo-boost speed of 2.9GHz and the Nvidia graphics card more than makes up for any shortcomings as the impressive 3DMark score shows.
The i5 laptop for everyman and indeed woman with cracking graphics.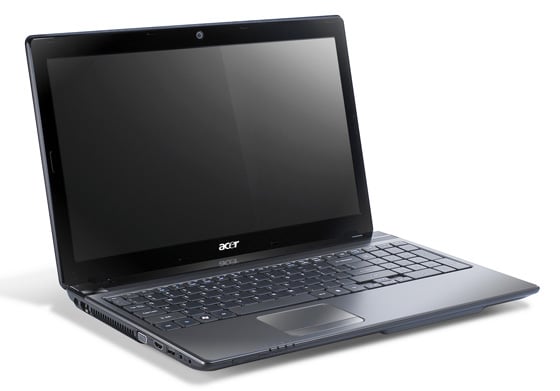 Reg Rating 80%
Price £550
More Info Acer
Thanks to Laptops Direct for the loan of the review sample.
Apple MacBook Pro 13in

No i5 round-up would be complete without something fruity. I have to be honest I admit it's been many, many a year since I owned a machine that wasn't running either Ubuntu or Windows but I'd argue in recent years both have narrowed the gap on Mac OS. Today it's more about the hardware than the operating system.
Luckily there's nothing wrong with quality of the Pro's hardware. An excellent 3x3 2.4/5GHz Wi-Fi card, a very fine backlit keyboard and sleek, hewn-from-solid aluminium body all make the Pro a deeply, moistly, lick-ably desirable machine though, for a bag of sand, no Blu-ray is a bit of a diddle.
That's also a lot of money for a 13in screen with a lowly 1280 x 800 resolution, no USB 3 ports and only Intel graphics. On the other hand, at barely more than 2Kg it makes even the Sony Vaio C feel like a lump of lead and by a country mile it's the smallest machine of the bunch.
Of course Apple fans will claim it's the best simply by dint of it being an Apple but for the rest of us who haven't succumbed to Cupertino's magic a little more kit offered and a little less money demanded would make the MBP a far more attractive offering.
The alternative option. Sleek, light, cool but Biblically expensive and not that well spec'd.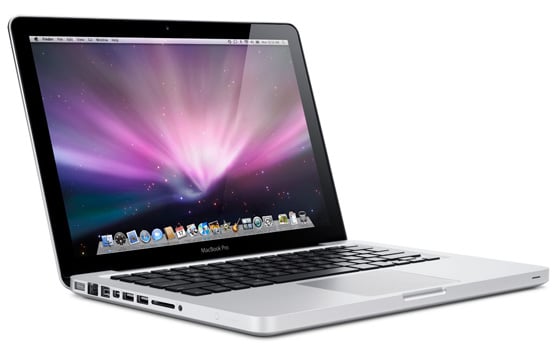 Reg Rating 75%
Price £999
More Info Apple
Asus N53SV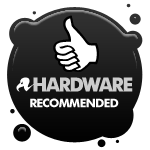 The Asus N53 is the Core i5, 15 in brother to the Core i7, 17in N73SV I looked at in April. It shows a clear family resemblance but is a certainly smaller, lighter and cheaper. Like the N73, it's a bit of a looker – the more time I spend gazing at the wavy side line, the more I like it. However, it doesn't feel quite as solid as the competition from Acer or Toshiba, despite it's hefty 2.8kg weight.
Carried over from the N73 is the Bang & Olufsen sound processing technology, some very fine speakerage and a Blu-ray combo drive. On the down side you also get the same degree of keyboard flex. I'm all for a bit of bouncy-bouncy, but not when it comes to my laptop keyboard.
With 6GB of RAM and an Nvidia GPU, the Asus is the gamers' choice. Indeed, you won't find a better i5 machine for the job unless you opt for something from the new Sandy Bridge Alienware range which, sadly, I couldn't lay hands on in time for this feature.

Other feathers in the N53's cap include an impressively bright LCD panel with very robust viewing angles and a built-in hybrid DVB-T/analogue TV tuner making this as impressive a media machine as it is a gaming platform.
Goes head-to-head with the Acer as a smart and affordable multi-purpose machine.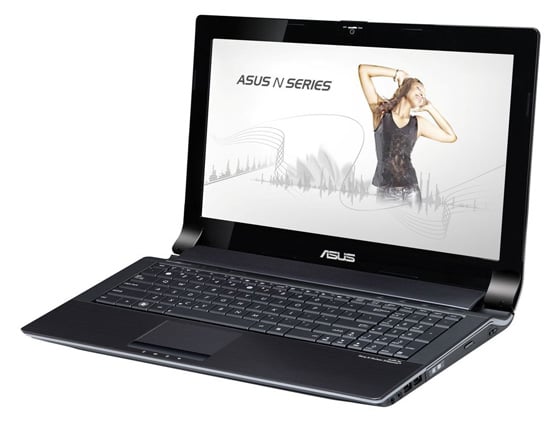 Reg Rating 85%
Price £625
More Info Asus
Dell Latitude E6420

Not the most interesting machine to look at but the dowdy exterior of the Latitude conceals built-like-a-brick-outhouse build quality. The shell is made from brushed aluminium and magnesium and approved to the US Department of Defence's MIL-STD 810G standard which includes resistance to gunfire vibration, so you can work and pop a cap in someone's ass at the same time.
Over all the E6420 feels very robust, compact and rounded and at just over 2kg it's not that heavy for a machine with so much metal in it. Indeed, I can see it appealing to anyone who is going to cart their laptop around a lot.
The keyboard has a lot ThinkPad about it right down to the navigation nub and extra mouse buttons above the track-pad. Happily the keyboard also feels like a ThinkPad - it's as solid as a rock with absolutely no base flex while the keys themselves are nicely profiled making for a very pleasant typing experience.
Coming from Dell's business range, the E6420 can be specified up to your heart's content though I have to say charging £12 for a webcam seems a bit steep. The E6420 is a rare commercial laptop in that it offers a backlit keyboard too for an extra cost of £33.
Built like a brick privy, Dell's Latitude will take the knocks from the exec lifestyle.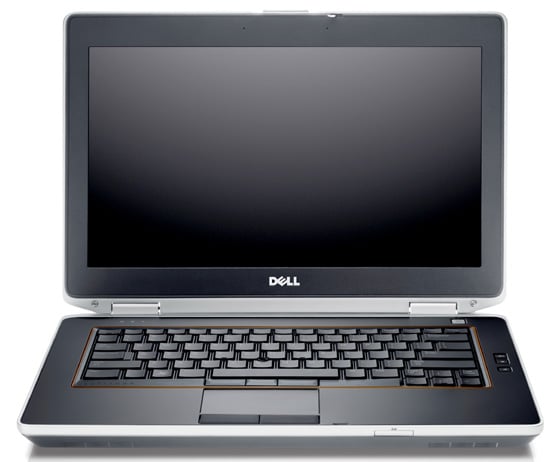 Reg Rating 75%
Price £1068
More Info Dell
Fujitsu T901 Lifebook

Buy a T901 and you get a lot in the box. As well as a laptop with a rotating lid that can fold back to work as a tablet you also get a dock, a rather fine suede slip-cover, two power cables with adapters and a pen that can operate the capacitive multi-touch screen.
Obviously it's the tablet-flip that really separates the T901 from the other machines on test and though something nearly 4cm think isn't going to worry the iPad design team it does make the T901 very versatile. The slightly matte screen finish rather dampens the multi-touch experience but the user-assignable gestures are very handy. Using the pen makes Windows altogether more touch-screen friendly.
Touchscreens aside, the Lifebook's keyboard is wee bit shallow of pitch but the action is extremely crisp and positive and the keys themselves have a lovely surface texture. There's a circular dimple in the keyboard deck which is actually a scroll wheel – run your finger around it clockwise and you scroll down pages, do the reverse and you scroll up. Not rocket science but a handy gizmo nonetheless.
One unique feature of the T901 is it's modular extension bay. On my test machine this came filled with a DVD drive but you can slide it out on the hoof and replace it with another battery or hard drive or leave it empty to save weight. On the down side the built-in speakers are dismal affairs and you only get three USB ports though to be fair the dock adds another four and a DisplayPort socket.
The Optimus Prime of i5 laptops that's also a tablet, but damned expensive.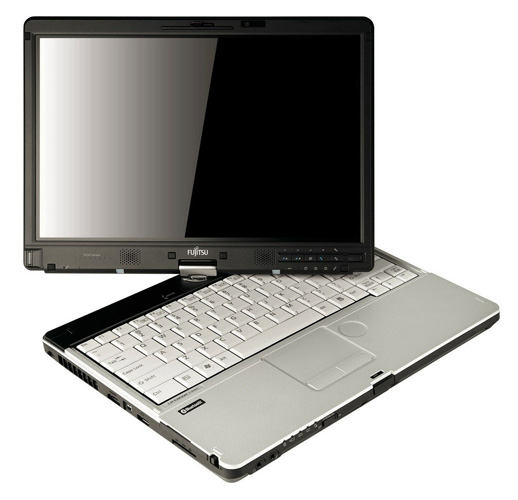 Reg Rating 80%
Price £1300
More Info Fujitsu
Hewlett-Packard Pavilion Dv6

A curvaceous and stylish machine, the Dv6 is the only laptop here with two graphics engines – white bread Intel for day-to-day tasks and a Radeon 6490 for the roughage. It's a combination that gives you decent battery life – aided by the larger than average 55Wh power pack – and decent gaming, even if it can't quite mach the Acer's 3DMark score.
The Dv6 features HP's new Beats Audio sound processing. Cooked up in cooperation with Dr. Dre and Jimmy Iovine the treatment is supposed to make music sound less "compressed" and rather surprisingly, it works. Audio pumped out the through the four speakers didn't sound all that different from any of the other machines on test, but plug a decent pair of cans in and things are altogether more impressive, with a noticeable increase in warmth and texture.
The keyboard deck has a handy button to launch the default web browser, a fingerprint scanner and a trackpad with a white LED surround. Tap the top left-hand corner of the pad and the light goes out and the trackpad is switched off.
HPs usually rock-solid build-quality – most of the case feels like aluminium – was slightly let down by a strange bulge in the keyboard around the F1-F3/2-4/Q-E area but that could be a unique feature of my doubtless used and abused review unit.
Cool sounds by Dr. Dre, curvy looks and an aluminium case make for an enticing combo.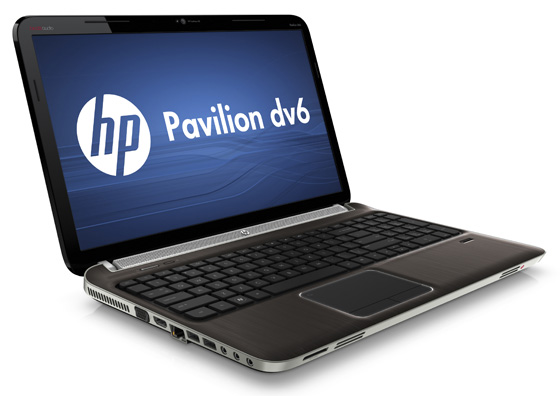 Reg Rating 80%
Price TBC, estimate £750
More Info HP
Lenovo T420 ThinkPad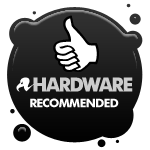 Lenovo's ThinkPad instantly managed to annoy me off by having a taskbar full of Lenovo guff. Removing bloatware from security companies is one thing, having to dig out the toolbars control panel to make the machine usable is quite another. Such silliness aside the T420 is typical ThinkPad - beautifully made, very black, very square and with a class-leading keyboard.
The Dell's keyboard may be almost as good as the ThinkPad version, but not quite so if you spend serious amounts of time typing on your laptop, this is the machine for you. Rather than use a keyboard backlight the Lenovo employs something called a ThinkLight, a small downward pointing white LED next to the webcam that lights up the deck. It's not as aesthetically pleasing as a glowing keyboard but it's cheaper and it works.
Oddly, the ThinkPad has a DisplayPort socket but not an HDMI port. That's quite a drawback in my opinion, at this price level an HDMI socket should be taken as read. Built-in media playback is better catered for thanks to two very fine speakers built into the upper edges of the keyboard deck.
The ThinkPad did particularly well in the battery test despite not having a particularly manly power pack. This is down to a some neat power saving features, such as being able to completely sever the power supply to the optical drive when you don't need it.
The business laptop personified, with the best keyboard you'll find on any notebook.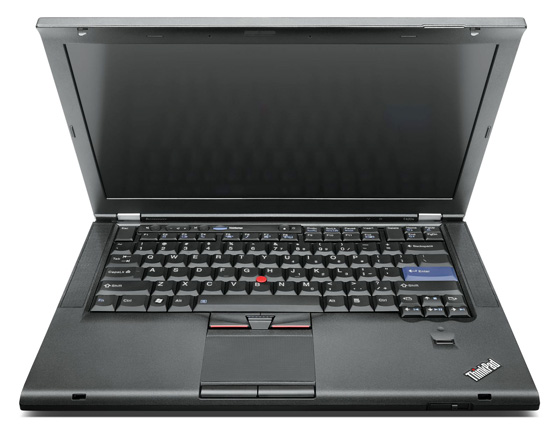 Reg Rating 85%
Price £992
More Info Lenovo
Medion Akoya E6221

Not one of the better known brands in the UK, Medion's Akoya E6221 is available exclusively through J Sainsbury's grocery emporiums at the time of writing. But snigger ye not, because for £500 you get perfectly decent laptop with a 640GB HDD and two USB3 ports.
It's not the most stylish of machines being made entirely of gloss black plastic and looking like the laptop equivalent of Darth Vader's helmet – even the track-pad has the same gloss black finish. The pattern on the lid looks more like it's been rubbed vigorously with wire wool than a designer effort, but it's solid enough and feels lighter than the quoted 2.65kg.
The matte finish screen is bright and crisp and the chiclet keyboard doesn't give much away to the best from the likes of Acer. It doesn't sound too bad either thanks to the two 10-pence piece sized speakers set above the deck, enhanced by Dolby's Advanced Audio jiggery-pokery.
Battery life was a little of the poor side, but for the price, something has got to give. Launched in April for £500, the E6221 went up to £650 in May but at the time of writing it's back to £500.
The Sainsbury's special is an awful lot of laptop for 500 quid.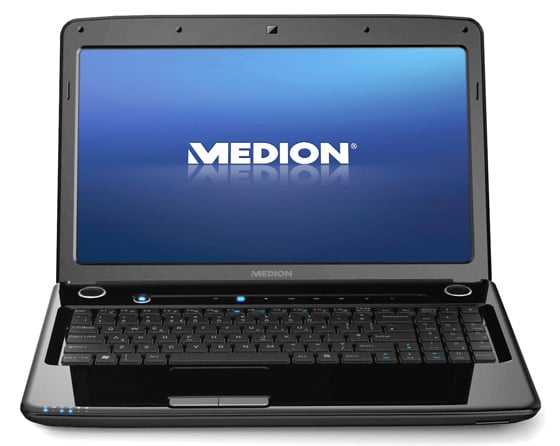 Reg Rating 80%
Price £500
More Info Medion
Sony Vaio C

The Vaio C is unusual for a Sony, not because it's rather good, but because it's also pretty decent value. For your £650 your get a well screwed together compact machine with Radeon graphics, a very fine backlit keyboard, funky semi-translucent lid and a 2-year warranty.
The 1.3Mp webcam uses an Exmor CMOS sensor which makes for truly excellent low-light performance, so if you spend your evenings kicked back in the lounge Skyping your nearest and dearest, this feature alone is enough to recommend the Vaio C. The automatic screen and keyboard light adjusters are pretty useful and you get an instant-on Splashtop web browser that launches from a button on the deck.
Being a Sony, the Vaio C is full to the gunwales with bloatware: Vaio Gate, Vaio Assist, Vaio Media, Vaio Trouser Press. You can also get this laptop in a pretty far-out range of colours including pink, green and orange – although the white and black versions are probably the best bet if you sell it on later.
Confusingly for consumers, Sony does seem to be tying itself in a bit of a Sandy Bridge knot with the C-series. Mine came with a 1st generation i5 sticker on it and at the time of writing the product website page says it has an i7 chip in it. Trust me, it's i5 Sandy Bridge inside.
Aimed at the yoof market, the Vaio C is a cracking little machine that, surprisingly, doesn't cost an arm and a leg.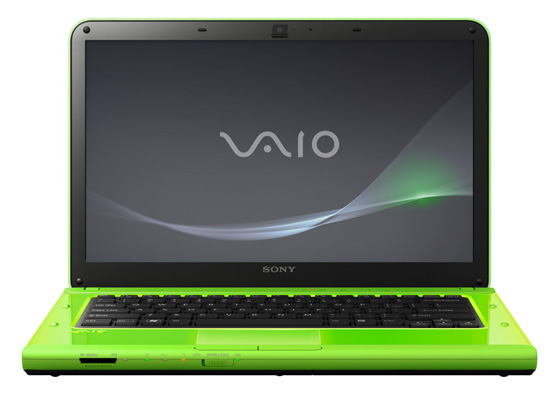 Reg Rating 75%
Price £649
More Info Sony
Toshiba Satellite L755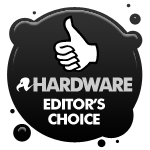 With its faux carbon-fibre casing the Toshiba Satellite is perfect for anyone who wants a laptop that looks like its been made from the chassis of an F1 car. I'm not entirely sure the carbon theme needed to have been carried over to the track pad, which is barely discernible from it's surroundings, but at least it works once you have found it.
Packing Nvidia graphics, a Blu-ray player and impressive Onkyo stereo speakers the Toshiba makes a more than decent media and gaming machine though, of course, its high definition optical media playback capabilities aren't matched by an HD screen.
Toshiba's keyboard layout is a little odd, consisting as it does of flat glossy square keys with little, if anything, in the way of a gap between them and a rather short return. It's not actually a drawback but it does take some getting used to.
A price has yet to be set for the Blu-ray equipped L755 but you can pick up the DVD drive version for £650 from John Lewis which is pretty decent value. In due course, Toshiba will also be releasing 13.3 and 17in versions.
The faux carbon-fibre casing and a Blu-ray player set this machine apart from the herd.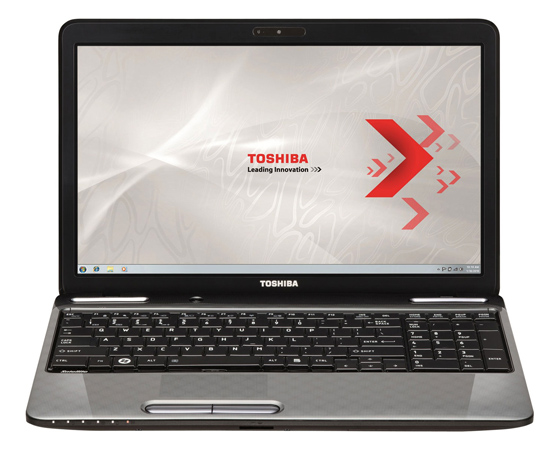 Reg Rating 90%
Price £650
More Info Toshiba
Benchmark Tests
PCMark Vantage Results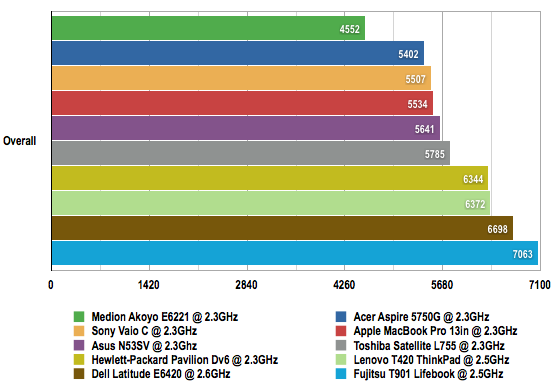 Overall Performance: longer bars are better
3DMark06 Results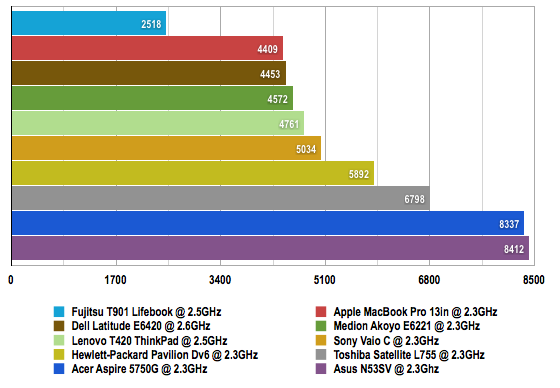 Longer bars are better
Battery Life Results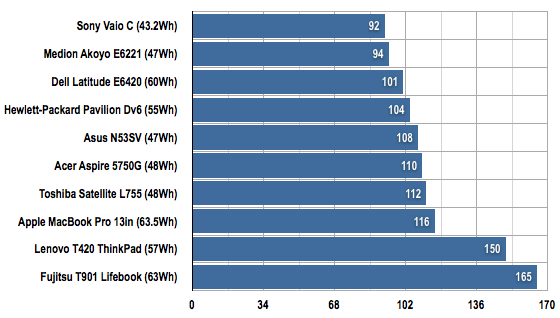 Battery life in minutes
Longer bars are better