Original URL: https://www.theregister.co.uk/2011/05/26/modern_warfare_3_controversy/
Modern Warfare 3 prompts hand-wringing, chiming cash tills
Firing on all fronts
Posted in Personal Tech, 26th May 2011 15:26 GMT
Activision's next best seller, Modern Warfare 3, has barely been announced, yet already the hype machine is in full throttle. A series of short MW3 teasers released this week, gave fans their first look at what to expect from the game - and immediately caused outrage.
The Daily Mail - natch - has been at its usual scaremongering best, claiming yesterday that scenes witnessed in trailers were too similar to London's 7 July 2005 tube and bus bombings.
The paper says that "supporters" of those affected by the terrorist attack were calling for the game to be banned. What's next? Driving games prohibited from racing through Parisian tunnels, over fears of upsetting admirers of anti-landmine pinup girls? Don't be silly.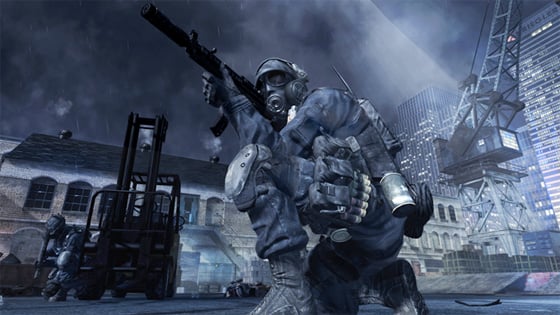 I attended Activision's pre-E3 press event this week and caught an extended glimpse of this "controversial" game in action. The live run through of a couple single-player missions was jaw-dropping. I watched a helicopter plunge into the side of a building, rampant Russians get gunned down in New York,and a London underground train crash beside our charging jeep. It may run on the same platform as Black Ops', but Infinity Ward and co-developer Sledgehammer have pulled out all the cinematic stops here.
No multiplayer viewings were available, although we were promised a return to Special Ops and assured the experience would be beastly.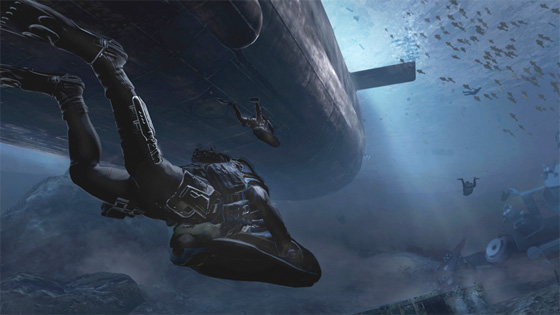 Robert Bowling, Creative Strategist at Infinity Ward, insists through his Twitter feed that there is no lead platform in the game's development and that a PC version will have unique optimisations.
Battlefield 3, better get that kevlar vest on - Modern Warfare is back with a bang. In an interview with NowGamer, analysts reckon MW3 will sell three times more than EA's anticipated shooter. It is certainly producing three times more hype at the moment. Lock and load. ®