Original URL: http://www.theregister.co.uk/2011/05/24/review_media_player_digital_stream_dps_1000/
Digital Stream DPS-1000 BBC iPlayer set-top box
IPTV and DLNA for sub-par tellies
Posted in Personal Tech, 24th May 2011 06:00 GMT
Review It won't be long before all HDTVs incorporate BBC iPlayer, video-on-demand services like Lovefilm and Blinkbox, and the playback of content stored on USB- or local network-connected drives.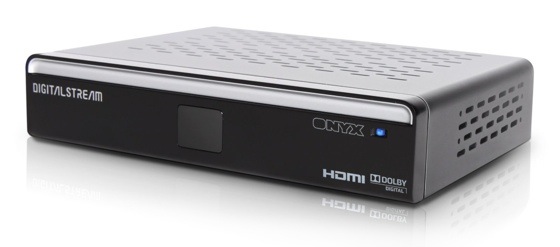 Digital Stream's DPS-1000: iPlayer inside
Heck, most sets from major brands released in the last year or two already do. Case in point: the Samsung that graces the Reg Hardware office lets me do all of the above. So does my telly at home, its iPlayer support having rendered my DVR redundant in less than a twelvemonth.
But plenty of sets don't have all these facilities, and this is where set-top boxes like the DPS-1000, from Korean outfit Digital Stream, come in, gathering content from USB drives, DLNA servers and IPTV services and feeding them through HDMI or Scart ports - the DPS-1000 has both, with a Scart cable included but not HDMI wire.
The DPS-1000 isn't especially stylish, but it is compact, and it supports a wide array of codecs and file formats. It happens to be based on UK company Oregan Networks' Onyx Media Browser (OMB) platform, but that's really of secondary concern to the user experience it provides - and here it's pedestrian.

The designed-for-drives USB ports should be round the front for easier access
OMB is modular, so the iPlayer, Lovefilm and Blinkbox services are delivered through plug-ins, each delivering a UI you'll be familiar with if you've used any or all of these offerings on the web or other devices. I had no trouble watching last week's Doctor Who and a selection of bad sci-fi flicks through my Lovefilm account.
Disconnected UI
The other sections - WebTV for YouTube, Flickr and so forth, and Home Media for USB and DLNA file access - present a UI that's unpolished and disjointed. The DSP-100 lets you set up user accounts, but these only hold YouTube and Flickr login details - the Twitter and Facebook "widgets" are handled separately.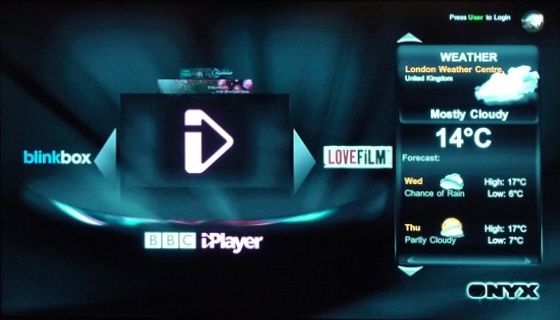 BBC iPlayer is the first thing on the menu
Worse, they require you to have your computer running so you can enter a code into the OMB website, then go to Twitter to grant the widget API access before you can log in. What a palaver.
The selection of Widgets - own-window applets presented on the Home screen and, if you wish, during content playback - is pre-set and seemingly unchangeable. So is the hotch-potch collection of video feeds - plus a Games channel with three, play-them-once casual games - in the Web TV section.
Browsing any of these is straightforward, but searching is separate - there's a key on the not at all bad remote control for that - and limited to YouTube and Home Media only.
There's a separate Setup section - again, only accessible from a button on the remote - which can only be quit by navigating down to the Cancel or Apply on-screen buttons. The remote's Back button, which works as expected everywhere else, triggers nothing here.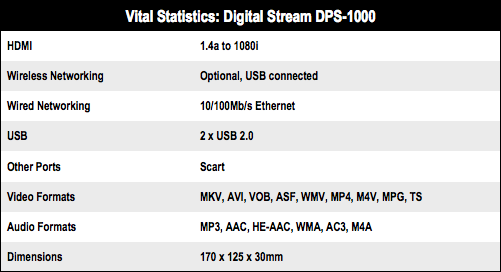 The DPS-1000 UI in Pictures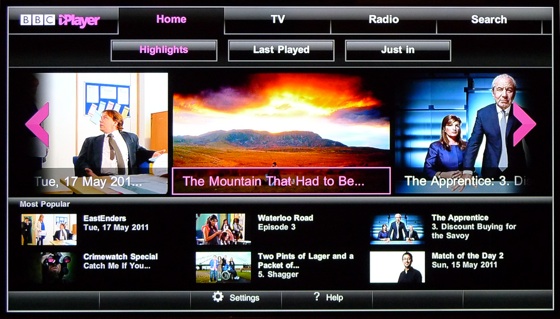 iPlayer appears with its standard non-browser look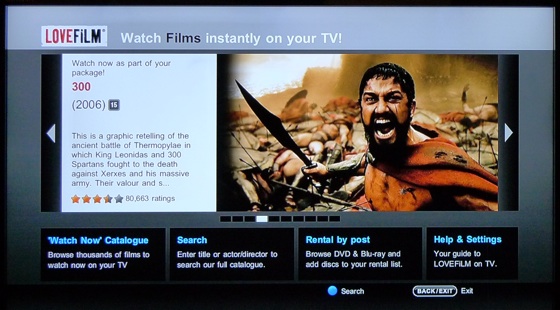 Lovefilm...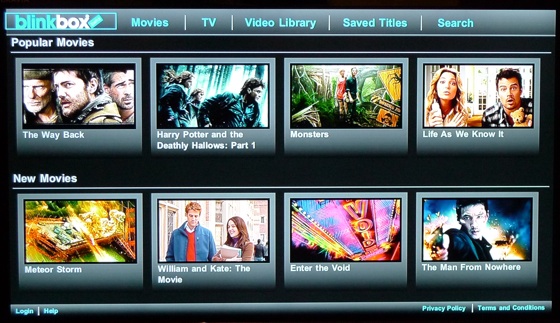 ...and Blinkbox provide movie-on-demand services to their subscribers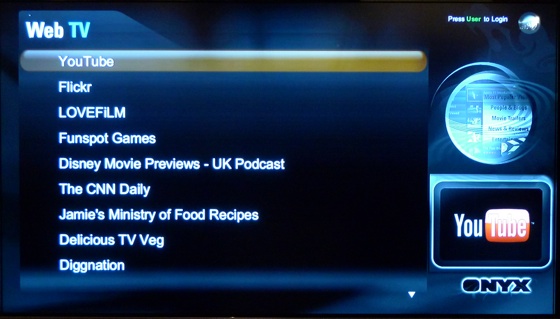 The WebTV section offers some rather less interesting options - which you can't change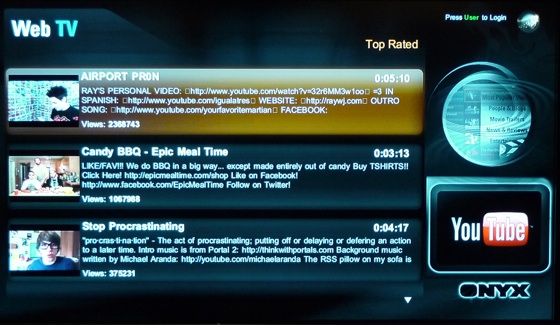 The YouTube UI is basic, and searching is done separately through a remote button of its own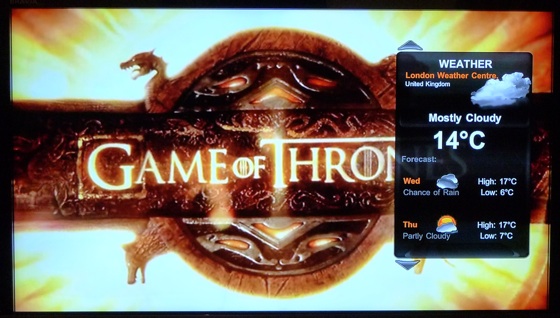 Pop up news, weather, Twitter and Facebook widgets while watching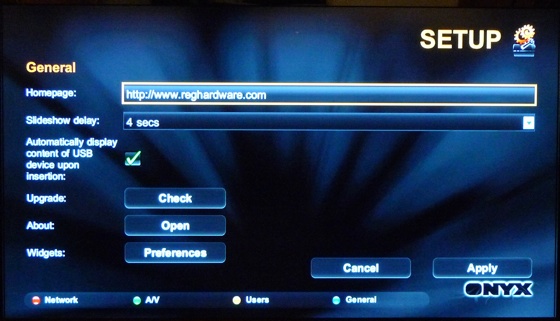 The fours pages of settings cover the basics
Pleasing playback
This lack of joined up UI construction is compounded by playback flaws. Some of the pre-programmed video feeds only pop up a terse "Function not supported" message when you try to play any of their listed videos. I got this with some Blinkbox offerings too.

Very good media format support... almost
Playing content through DLNA and USB showed mixed results. DLNA doesn't mandate a wide array of video formats, but it happily served up Xvid AVI and H.264-encoded 720p HD .M4V files without hitch. Likewise 1080p H.264 off a USB stick, though it wasn't happy with Reg Hardware's 720p MKV test file.
If metadata is present, it will present videos by their title rather than their filename. But it didn't seem to want to present the contents of my DLNA-accessible Shared Music and Share Pictures folders, though.
OMB's web browser, desptite a section in the manual and a WWW button on the remote, is absent too, though to be fair the box isn't being promoted as being capable of surfing the web.
Verdict
For 90 quid, the DPS-1000 is a passable way to get BBC iPlayer and Lovefilm on your TV if it doesn't have them anyway, and you get good local and network media playback too. It's not as good looking, but it has more features than the Apple TV 2, for example. But it could have been so much better if a bit more effort had been put into the otherwise clunky UI design. ®
More Set-top Media Player Reviews

TVonics
DTR-Z500HD
Crystal
Acoustics
PicoHD5.1
Eminent
EM7195 HD
D-Link
Boxee Box
Icecrypt
T2400