Original URL: https://www.theregister.co.uk/2011/05/24/nuclear_safety_interim_report/
Ofnuke: UK is not Japan
Nuke inspectors rebuff Chicken Littles
Posted in Science, 24th May 2011 11:49 GMT
So that's that, then. The UK's nuclear safety watchdog last week published a list of recommendations following the Fukushima accident. It received rather less press than the hysterical reports from Japan.
There are plenty of recommendations, but overall the inspectors conclude that Britain has very different kinds of reactors, which present a lower risk, and doesn't experience Force 9 earthquakes. Any other conclusion would be irrational – or pandering to special interests. The report was requested by beleagured energy secretary Chris Huhne in March, and a full report is expected in a month.
"It was clear that this was a serious nuclear accident", writes Mike Weightman, HM Chief Inspector of Nuclear Installations, in his introduction. "The UK has no BWRs. With the exception of Sizewell B (a PWR) they all use gas-cooled technology," he notes.
"The UK's gas-cooled reactors have lower power densities and larger thermal capacities than water-cooled reactors, which with natural cooling capabilities give longer timescales for remedial action. Additionally, they have a lesser need for venting on loss of cooling and do not produce concentrations of hydrogen from fuel cladding overheating."
So our reactors are different: the power density of the reactor core is lower and its thermal capacity significantly larger, giving operators more time to respond to coolant loss in a crisis. "Under fault conditions, significant quantities of hydrogen are not generated, as water is not the coolant," they add – meaning a lower risk of explosions.
And we don't have a risk of the same problems.
"The direct causes of the nuclear accident, a magnitude 9 earthquake and 14m-high tusanami, are far beyond the most extreme natural events that the UK would be expected to experience," the inspectors point out.
In Fukushima, hydrogen caused explosions in the three of the six active reactors. The operators struggled to cool the reactors and fuel ponds "by previously untried and unplanned means".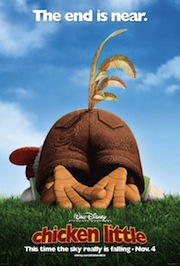 But the stricken reactors coped well. "Design provisions at the Fukushima-1 site appear to only have been made to protect against a 5.7 metre high surge in sea level, and there is a history of large tsunamis hitting this coast of Japan. It is reported that over the 150 years Japan has experienced along its east coast several tsunamis of height greater than six metres, some greater than 20 metres," we learn.
Reactors planned for the UK are also much more resilient than the old boiler in Japan.
"The new reactor designs currently under consideration for the UK, (Generation 3+), are significantly more robust than the designs at Fukushima. These are aimed at minimising the likelihood of a major accident and, in the unlikely event of such an accident, to prevent significant quantities of radioactive material being released. The modern containment structures of such designs take into account extreme external events including aircraft impact," the inspectors point out.
Nevertheless, there are many recommendations that the UK review safety procedures, backup infrastructure, and onsite and off-site supplies.
The health consequences of Fukushima provide a startling contrast between the reports at the time – and the reality. But then reality rarely seems to matter when nuclear energy is the subject.
"It is understood that around 30 workers at the Fukushima plant have been exposed to radiation exposures of between 100 and 250mSv. These doses, although significant, would not be expected to cause any immediate physical harm, although there may be a small percentage increase in their risk of eventually contracting a life threatening cancer. Three workers are reported to have suffered acute radiation burns (non-stochastic effects) on their feet/legs from inadvertent exposure to heavily contaminated water in a turbine basement. After hospital treatment they were released after four days with reported no long-term likelihood of significant harm. It is also reported that two workers on site are confirmed as dead (from other than radiation exposure) and several injured. A further worker was reported on 14 May 2011 to have died from exhaustion."
On 1 April the HSE agency responsible for nuclear safety became the Office for Nuclear Regulation (OfNuke, presumably). You can read the full interim findings here. ®