Original URL: https://www.theregister.co.uk/2011/05/23/tablet_android_unofficial_upgrades/
Coders run Android 3.0 on Honeycomb-less tablets
Unofficial upgrades available
Posted in Personal Tech, 23rd May 2011 11:55 GMT
Owners of Toshiba's Folio 100, a tablet that shipped with Android 2.2, can now upgrade to Honeycomb - unofficially, at least.
The Folio 100 is unlikely ever to gain such an upgrade formally - its spec isn't up to snuff, as far as Google is concerned. But enterprising coders have succeeded in porting over Android 3.0 to the device.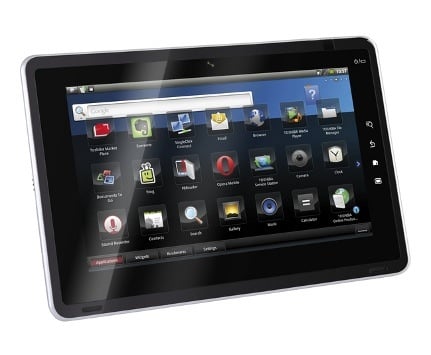 The caveat is that you may not want the more recent OS. Among the list of features broken in the porting process are the tablet's rotation sensors and its ability to wake from sleep. Snoozing is permanent: "It's sleeping forever - cannot be awaken, kernel issue," says one poster. "Change screen timeout to avoid it."
Wi-Fi network scanning works after a reboot, and while the SD card slot also works, the tablet won't be able to spot any media files stored there, or on its own Flash store.
Meanwhile, work continues apace on getting Honeycomb to run on Dixons' Advent Vega tablet. See where it's got to at XDA Developers. ®