Original URL: https://www.theregister.co.uk/2011/05/23/hp_exec_change_rumors/
Heads roll at HP as Apotheker swings new broom
CEO's arrival sparks exec exodus
Posted in The Channel, 23rd May 2011 10:14 GMT
The word on the street is that more executives at struggling IT giant Hewlett-Packard are being shown the door by new CEO Leo Apotheker.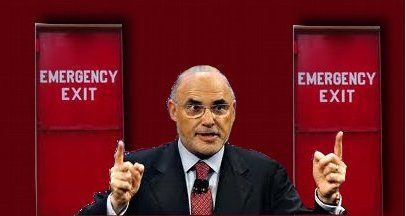 Apotheker: 'Ladies and Gents, let's have a look at your closest exits'
A report in Bloomberg says three more top executives are leaving HP as the company shakes up its services business to try to get it growing and more profitable.
According to Bloomberg, Marius Haas is leaving HP for a job at leveraged buyout king Kohlberg Kravis Roberts & Co. Haas was made senior vice president and general manager of HP's ProCurve Networking business unit back in June 2008, and in November 2009, HP succumbed to Cisco envy and paid $2.7bn in cash to acquire Ethernet pioneer 3Com.
Haas cut his teeth at Intel, jumped to Compaq, and came to HP through the Compaq deal in 2002. Haas had been in charge of all of HP's acquisition integration as SVP of strategy and corporate development since 2004, which is why the job at KKR makes sense.
Maybe KKR will be interested in picking up some unwanted HP business units?
Tom Iannotti, who was tapped to lead the Enterprise Services unit underneath Ann Livermore back in February 2010, is apparently retiring from HP. Iannotti was previously managing director of HP's Americas region and came to the company through the Compaq acquisition as well, and ran Compaq's enterprise services business. Along with the ProLiant x64 server business, that Compaq services biz was one of the things that former HP CEO Carly Fiorina was hot to trot over.
In a conference call with Wall Street analysts last week going over HP's second quarter of fiscal 2011 numbers ended in April, Apotheker said that the HP services business, the amalgam of HP's own tech support and professional services business with the outsourcing and systems integration business it got through the acquisition of EDS, had "overexecuted operationally and underinvested strategically" and that was one of the reasons why this business is not growing as fast as Apotheker thinks it can.
Change already long past due
In fact, Apotheker said HP was in the middle of a "significant transformation" of its services business, and he took a swipe at his predecessor Mark Hurd, now president at rival Oracle, adding that a transformation in services "should have happened years ago" and declared that "it will happen now".
Apparently Iannotti was not working fast enough.
Ann Livermore, who is the executive vice president of HP's Enterprise Business behemoth – all services plus servers, storage, and networking glommed – had the Technology Services portion ripped away from her and moved over to Dave Donatelli, the ex-EMCer who was brought in to run the Enterprise Server, Storage, and Networking business two years ago.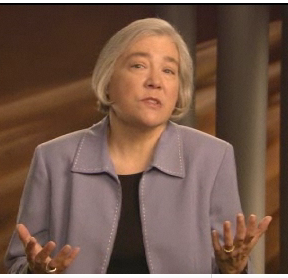 Ann Livermore: Twice overlooked for CEO, now
interim chief of Enterprise Services
Livermore, who has been passed over twice for the CEO job herself, has been named interim chief of the remaining Enterprise Services unit. Apotheker said that HP is looking for an executive to run the Enterprise Services unit, which means Livermore won't get the job and which also means that being in charge of the entire Enterprise Business unit doesn't really add up to much. It only takes one memo from Apotheker for the executives who are running HP's ESSN, Software, and Enterprise Services groups to report directly to him, not via Livermore, for her to be completely sidelined.
Apotheker said that HP would be setting up a Business Solutions Group to "create more strategic value" for HP's customers and beef up cloud, application modernization, business analytics, and mobility services practices.
A third executive who is reportedly leaving HP is Gary Budzinski, who was the SVP and general manager of the Technology Services unit that has just been moved over to the ESSN group under Donatelli.
A month ago, Tom Hogan, the top sales guy in the Enterprise Business behemoth, which accounted for just under half of HP's $126bn in revenues in fiscal 2010, and an ex-IBMer that was hired by HP to run its fledgling Software group in 2005, decided to leave the company. Jan Zadak, who was previously managing director of HP's EMEA unit, took over from Hogan on May 1.
Michael Mendenhall, senior vice president and chief marketing officer at HP, has been shown the door as well, and Bill Wohl - who was in charge of communications at German software giant SAP - was brought in to replace him. Apotheker was co-CEO for a stint at SAP and spent two decades working his way up the corporate ladder there before departing in February 2010. ®