Original URL: http://www.theregister.co.uk/2011/05/19/app_of_the_week_ios_wolfram_alpha/
Wolfram Alpha
(Re)search engine
Posted in Personal Tech, 19th May 2011 08:00 GMT
iOS App of the Week I've been reading a lot about Wolfram Alpha recently, and although you can access this self-styled "computational knowledge engine" directly from the Wolfram website it works well as a self-contained app. Just don't call it a search engine – they don't like that.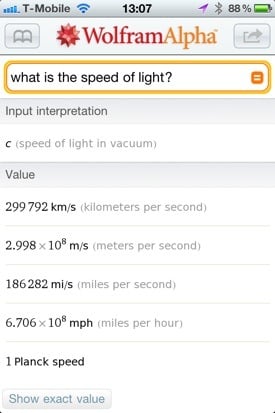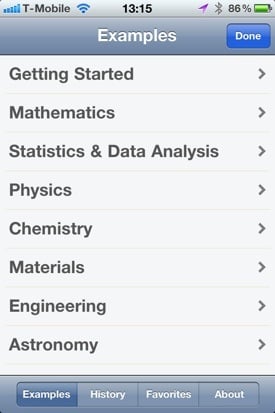 Wolfram Alpha's info can be well presented on an iPhone screen...
Wolfram Alpha focuses on locating factual and scientific information, so if you're looking for the latest gossip about Lady Gaga then you're better off sticking with Google or Bing. However, Wolfram is also very useful for answering general factual questions, explaining scientific concepts, or helping you to perform calculations.
Its app runs on any iOS device, but really benefits from the larger screen of the iPad, where it almost starts to feel like a kind of interactive encyclopedia.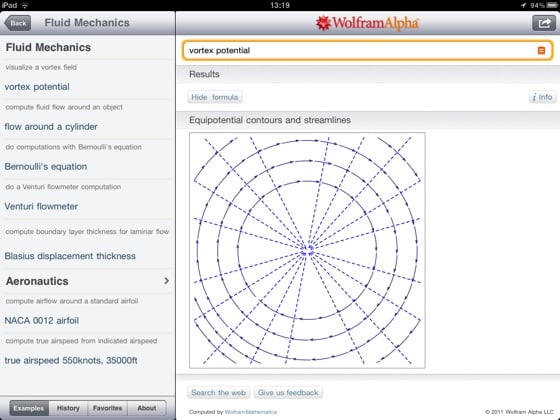 ...but the iPad display really gives it room to breathe
The app responds best if your enquiry focuses on the sort of data that can be represented in graphs and charts. If you enter a simple phrase such as 'London temperature' the app responds rapidly and provides extensive historical data about weather patterns in London.
Don't Panic!
It'll certainly be useful for students, teachers and technical types who need to locate specific data about a particular topic.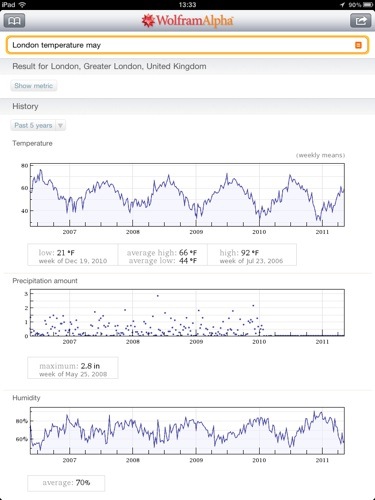 Search for your stats...
However, Wolfram's claim that the app can handle wider general knowledge topics seems a bit exaggerated. When I asked some questions about how mobile broadband works it simply gave me information about high-speed data communications in the city of Mobile, Alabama, and I couldn't find a more precise way of explaining what I was really interested in.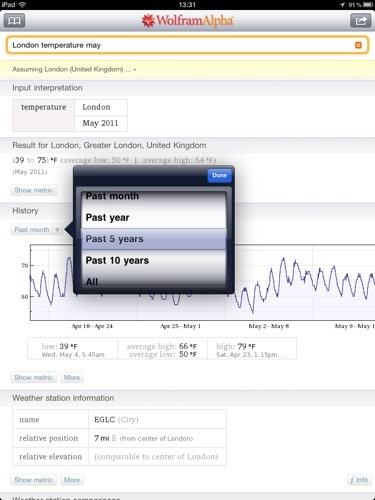 ...then tweak to taste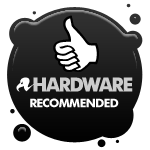 Even so, Wolfram Alpha is a good research tool for technical and scientific information, and can help you to cut through the froth and gossip that pours forth from search engines most of the time. ®
We make our selection of the best iOS smartphone and tablet downloads every Thursday. It you think there's an app we should be considering, please let us know.
'Droid fans, Android App of the Week is published on Tuesday.
More iOS App of the Week Winners

Qik
Sccope
XSysInfo
ForeverMap
360
Browser