Original URL: https://www.theregister.co.uk/2011/05/13/games_review_darkspore/
Darkspore
DNA match
Posted in Personal Tech, 13th May 2011 06:00 GMT
Review Yes I am old and I remember when Maxis was all about SimCity. Proving it was the God of simulation the developer then managed to get everyone addicted to the The Sims. At the time, I was too busy having a life (read: taking drugs), to get really stuck in, I hear it on good authority that The Sims 2 was absolutely amazing and had a bit of gene mixing of its own.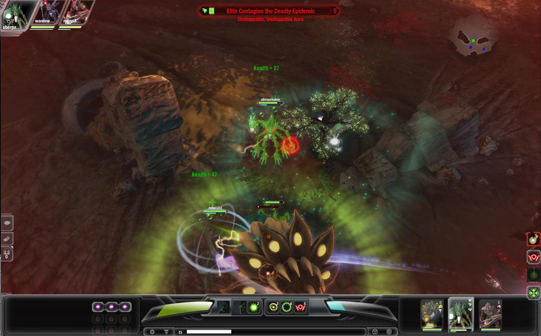 Crop circle
So on hearing the words Darkspore I started to get excited and check Steam for the beta at least every five minutes. I liked Spore and I like Dark stuff, what could go wrong? A departure from simulation, you say? Completely new direction for the developers, you say? Surely a change of direction is good?
Certainly, the idea of some dungeon crawling 'In Space' with either your mates or some randoms for a bit of hack and slash Diablo-style sounds like a pretty good way to spend the royal wedding.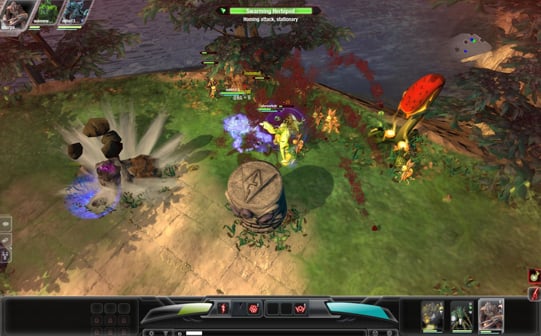 Spraying the garden
Darkspore is some badass (E) DNA that's got out of hand and is on a rampage through the universe. You, being one of the last Crogenitors, get rudely awoken from your space sleep to do battle with your army of living weapons. Time to visit some alien worlds, kill some nasties and save the galaxy! That's pretty much it for storyline, which is a shame and one of the missed opportunities of this game. I felt that there was the potential to weave a sprawling narrative, but this just never materialised.
Duty free through customs
The initial customisation screens remind me of the original Spore and that got me feeling nostalgic and comfortable with the general look of things. The creature creator lets you customise your heroes with weapons and armour, but most importantly in my book, wings, claws, tails and even eyeballs. This allows you to create creatures that are completely unique while enhancing your stats. Hero levelling is not achieved through XP like in most games, but on what items you buy with collected DNA and paste onto your heroes. Bring on the purples (epic loot).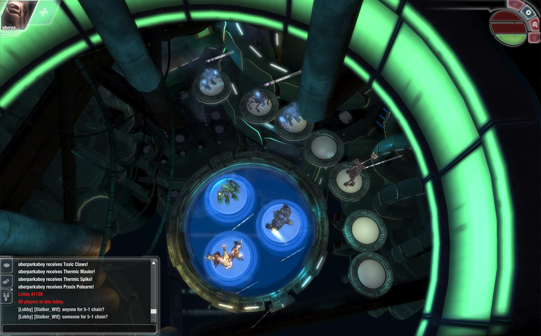 Where's the bubbles? This Jacuzzi is junk!
Science developed Darkspore to be controllable Living Weapons (little did they know). These living weapons are divided in five genetic styles. Bio genesis deals with nature and is basically druid get out your pets, Quantum genesis deals bullet time with a little matter ability, Plasma genesis is flaming, Cyber genesis use missiles and lasers and Necro genesis, you big Goth, better bring out the zombies.
You create a squad of three characters, which are either Sentinel, Ravager and Tempest heroes. Sentinels are your usual slow tank, Ravagers are dexterity fighters ready to go all Wolverine on your arse while dodging incoming shots and Tempests are rangers. I enjoyed the Ravager heroes because they get to dodge, which makes them more exciting to play.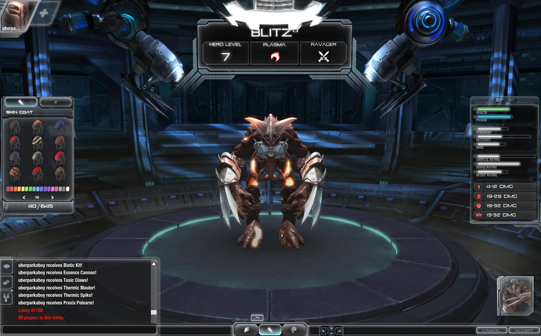 Wolverine's crack head cousin
You only use one of your squad members at a time and you're continually swapping to another character with a small cool down time between each swap. Different nasties suffer damage from the different genetic styles and, when defending against an incoming horde, my heroes often took some serious damage.
Scintillating scenery
The first thing that is obvious to me is that Maxis has spent its time creating something meth head addictiveness, rather than a great game. With five different characters with 25 different variants to collect, it all gets a bit Team Rocket.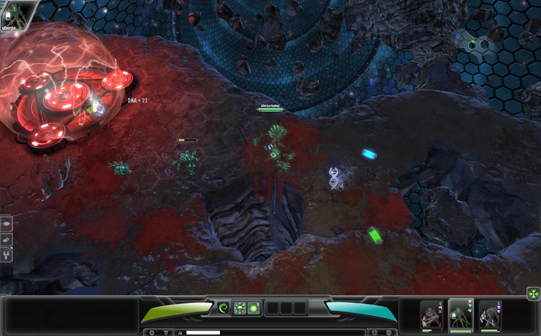 Watch out for the bloody hole
Darkspore is pretty-pretty. I loved the blood splatters as you click, click, click to hack and slash, and the crystals looked amazingly bling. Exploring whispering forests, nocturnal planets, icy wastelands with lava geysers kept me busy and there are a variety of enemies leading to some scary bosses with welcome random pickups to keep you clicking.
The ambient sound and music seemed like a post rave afterthought and, like the storyline, a missed opportunity to add more atmosphere to the game. The UI is basic but polished, letting you see what's going on while not distracting you from game play. That said, sometimes the weird top down angle you play from got a little distracting.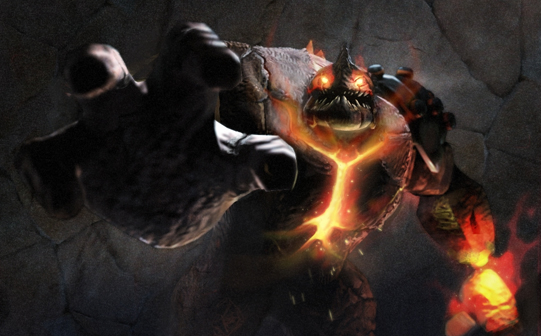 Feel the fire within me
Talking of game play there really isn't that much to talk about, it's all point at nasty, click on nasty, kick that nasties arse. Like my beloved World of Warcraft, dead nasties drop loot – the rarer the loot the lower the drop rate. Anyone can play as long as they can click a mouse and the more you click, the more lovely random drops you get. Your loot upgrades your stats such as attack power, intelligence, and crit chance.
Team play
Darkspore is greatly influenced by other more successful games, yet Maxis seems to have tried to rewrite certain aspects of the rulebook for no reason: simplifying the gameplay so much so it could almost be handheld game and then complicating the enjoyment of levelling so it becomes almost frustrating and irritating.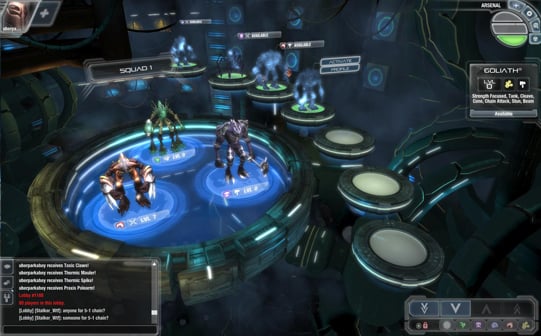 Let's get out, this really isn't working. Sauna anyone?
Maxis obviously wants you to play nice, as Darkspore is all about co-operation, but I found it hard finding three other players. The matchmaker was a let down as it often left me completing chains solo. So be warned, you'd probably have better luck sending shouts out in the chat lobby.
The PVP is at best disappointing, at worst soul destroying. Balancing seems like pretty obvious thing to overlook. Maxis needs to fix this or people just won't bother. It all seemed to be which player had the best gear without even a nod to skill or strategy. Indeed, Bloodline Champions does the top down mouse pointing PVP with much more class and elegance.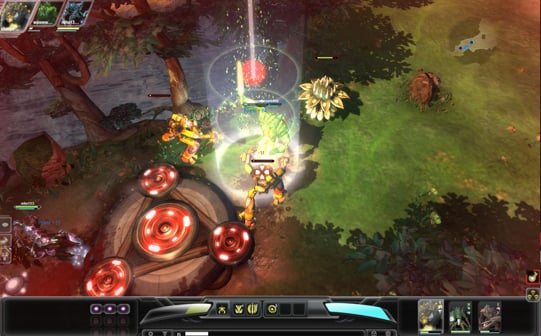 Green me up, grotty
Verdict
All that said, I found Darkspore intriguing and pleasurable. The wealth of customisation options and the core battle system kept me playing long enough to almost forgive the thin storyline and this may well be enough for others, the alternative for me being to visit the pub in anticipation of the wonder that will be Torchlight 2 ®
More Games Reviews

Operation Flashpoint 2:
Red River
SOCOM 4
Portal 2
Total War
Shogun 2
Crysis 2