Original URL: https://www.theregister.co.uk/2011/05/05/app_of_the_week_ios_sccope/
Sccope best price finder
Consume with confidence
Posted in Personal Tech, 5th May 2011 07:00 GMT
iOS App of the Week I decided to avoid last week's royal rave-up by engaging in some retail therapy. We've seen a number of shopping-related apps recently, but this price-comparison app is the one I've found most useful when I'm in shopping mode.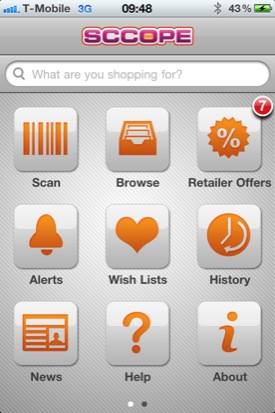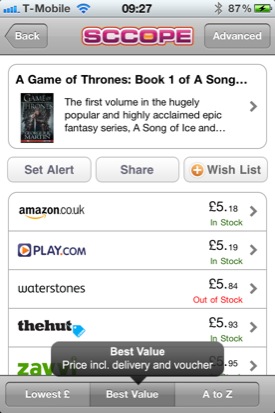 Sccope helps you compare prices online and on the high street
Available as an app on iOS devices and BlackBerry smartphones, and as a widget for a number of phones on the T-Mobile and Vodafone networks, Sccope maintains its own database of price and barcode information. It's focused primarily on electronics, books, games and DVDs.
You can browse through various product categories while you're still at home, and then filter the results to show either online or high-street prices so that you can order online or head straight to the nearest shop for a spot of instant gratification.
It can also do a price search on Google, although this filtering option is only available for items found in its own database.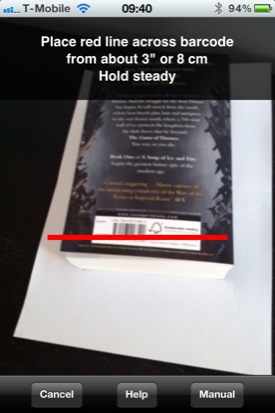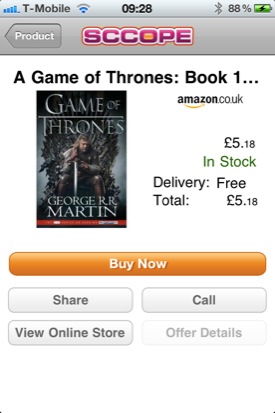 Scan a barcode on an item (left) and cheekily buy it online (right)
When you're in a shop you can also use Sccope to scan the barcode on an item and check to see if it's available more cheaply elsewhere. The only problem with this option, of course, is that it requires an internet connection to work properly.
Shoe leather saver
My iPhone lost its 3G link as soon as I began to descend into the musty, body-odour-filled depths of the Forbidden Planet bookstore in London, but Sccope then informed me that it could store barcodes on a shopping list for me and then do a price check when I returned to the surface world once more.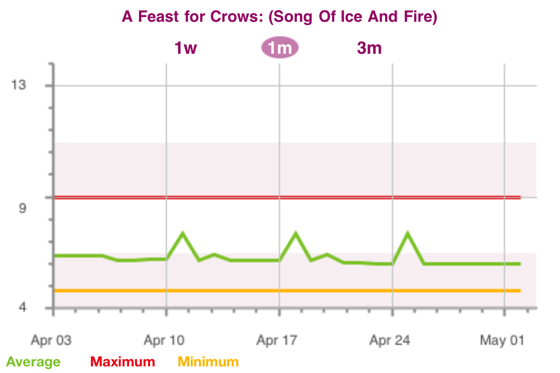 Monitor price movements on favoured items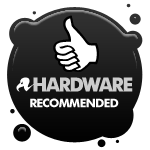 You can also ask the app to monitor price movements and send you an alert when the price of a particular item starts to drop. Even if you don't have the shopping gene, Sccope is still a handy little app that can save you time and money when you're browsing at home or pounding the pavements for that last minute birthday present. ®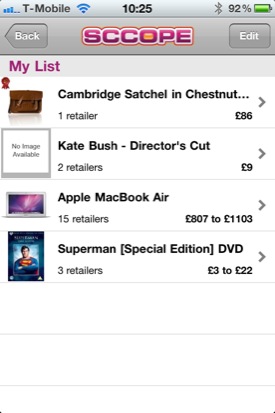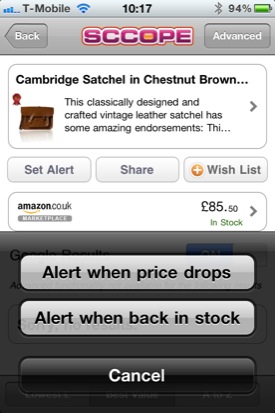 Maintain a list of stuff you want (left) and be notified when items get cheaper (right)
We'll be making our selection of the best iOS smartphone and tablet downloads every Thursday. It you think there's an app we should be considering, please let us know.
'Droid fans, Android App of the Week is published on Tuesday.
More iOS App of the Week Winners

XSysInfo
ForeverMap
360
Browser
Air
Video
Apple
iMovie 1.2