Original URL: https://www.theregister.co.uk/2011/05/02/review_blu_ray_player_arcam_fmj_bdp100/
Arcam FMJ BDP100 Blu-ray Disc player
Very metal
Posted in Personal Tech, 2nd May 2011 07:00 GMT
Review If you're an Arcam aficionado, there must have been times when you thought the arrival of a Blu-ray Disc player would never come. The brand's original strategy, to support both HD DVD and BD with a universal player, was shunted off the road when the HD format war came to an abrupt end.
A second, BD-only project met a similar fate when Arcam's chosen chip supplier proved unable to deliver.

Years in the making: Arcam's FMJ BDP100 Blu-ray player is here at last
Third time lucky then? It seems so. The wait is finally over with the arrival of the FMJ - Arcam says "Faithful Musical Joy"; I say "Full Metal Jacket" - BDP100.
Unlike the majority of mass-market BD players, the BDP100 is painstakingly built. It's heavy -6.2kg, no less - and has an extremely rigid chassis. Back panel outputs comprise HDMI; component- and composite-video; stereo analogue audio; and optical and coaxial digital audio.
There's also an Ethernet port and a single USB connector. The absence of a multi-channel analogue audio output may surprise some.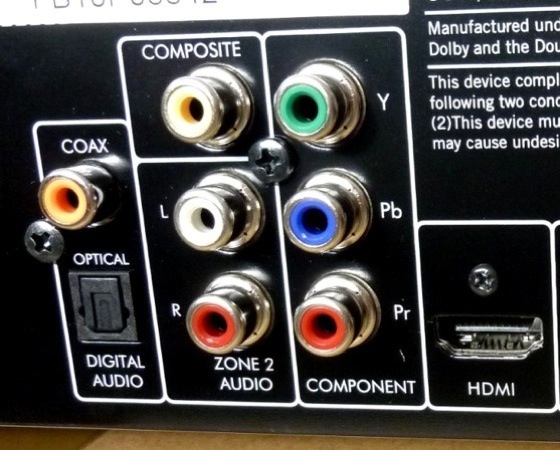 Plenty of ports - but no analogue beyond stereo
With an eye on the burgeoning custom install market, Arcam has also included a 12V trigger, remote IR sensor input, RS232 port for system control devices, and a second zone phono stereo output.
Codec support quirks
While the player doesn't open the door to any trendy IPTV portal - or even venture beyond the creative wasteland that is BD Live - it does play media from external drives, although codec support seems a little ragged. My motley assortment of test files - culled from a personal collection of entertainment and chosen only because they cover most file types - met with only partial success.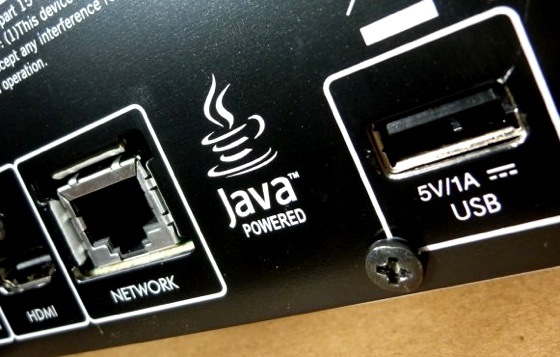 The BDP100 will play content off connected drives - but check your formats
MP3, WMA and AAC music files played, but not Flac, AIFF or OGG. My test AVIs failed too, but MKV-wrapped video content worked OK.
The player itself doesn't offer universal formal support and does not recognise Super Audio CDs or DVD-Audio discs.
Disc loading speeds depend on the complexity of any given disc, but this player seems unlikely to win any awards for pace. The remastered Goldfinger Blu-ray from Fox Home Entertainment took a lengthy one minute 14 seconds to bring up the 007 logo. By way of comparison, a 2010 Sony player did the same job in 46 seconds.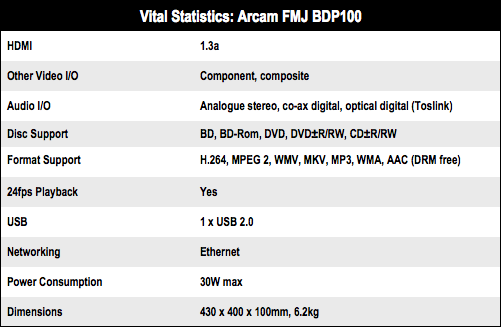 Class act
Thankfully, the player's video performance is worth the wait. This is a gloriously adept deck. HD images sparkle with detail and believable, nuanced colour. James Cameron's Avatar on Blu-ray looks so preternaturally sharp, the image from the BDP100 appears three dimensional without the need to resort to silly glasses.

Also available in black for those who prefer a 1980s rather than 1970s look
If you have a large DVD collection, then the BDP100 won't demand you upgrade everything to BD either. Its DVD upscaling and deinterlacing talents are excellent.
Connected to Arcam's AVR400 receiver through the analogue output stage - and listened to in Source Direct mode to make the most of the Wolfson DAC - the deck puts in a marvelously musical performance. Some disc players have an innate ability to image which puts them clearly in a class apart from the hoi polloi. I think this is one such deck.
Indeed, audio fidelity over regular HDMI is also surprisingly fine – the brand's proprietary anti-jitter technology doing an impressive job.
Verdict
For Arcam's fan base, this Blu-ray Disc debut should come as a blessed relief. After all the tribulations, the brand has delivered a fine disc spinner that's an appropriate partner for its AVR range. Will this deck find an audience outside of the Arcam faithful? I suspect not. But that doesn't make the BDP100 any less special. ®
More Blu-ray Player Reviews

Samsung
BD-D6900
Six
budget
BD players
Samsung
SH-B123
Pioneer
BDP-330
Cambridge Audio
Azur 650BD