Original URL: http://www.theregister.co.uk/2011/04/26/review_iomega_home_media_network_cloud_edition_1tb/
Iomega Home Media Network Cloud Edition 1TB drive
Made for sharing
Posted in Personal Tech, 26th April 2011 10:14 GMT
Review I must confess that I do have have an extraordinary fondness for network attached storage. And when terms like 'home media' and 'cloud edition' appear on the box, then it certainly gets my attention.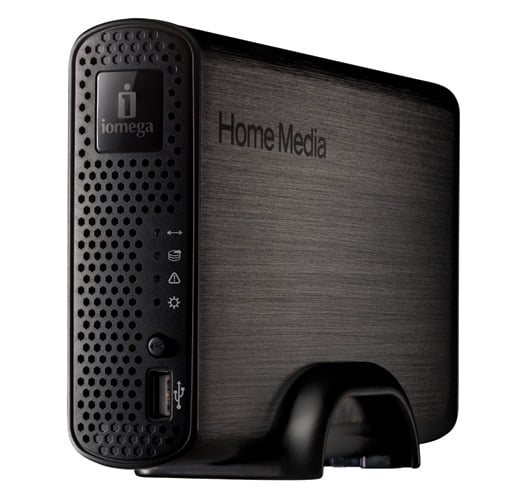 Cloud cover: Iomega's Home Media Network drive
So, while for you Iomega's latest storage box may be unnecessarily encumbered with the kind of moniker that would make even Fiona Apple think twice, to me it conveys it's something that could be rather useful.
As for the box itself, it's a sleek black unit housing 1TB of storage, which connects to your router by Ethernet and can be accessed from your local network or, hence the Cloud part of its name, from anywhere else on the Internet.
It has all the standard Nas features; iTunes server, DLNA media server, Bit Torrent downloads, and a USB port to add extra storage or hook up a printer in order to share it over the network. Mac users will be pleased that it can also be used as a destination for Time Machine back-ups.
Clouded vision
I was more taken with the ability to specify shared folders on the drive to fulfil functions such as uploading photos to Flickr or FaceBook, or videos to YouTube. If you have a digital camera which supports the PTC protocol, you can connect it directly to the Nas box and copy images from it.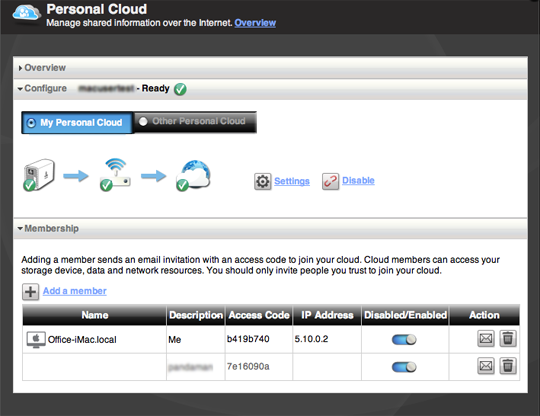 Share configuration
It's the ability to share files across the Internet that makes this drive stand out, however. The Personal Cloud feature allows you to share files with others using Iomega's Storage Manager software. Once you've set this up, anyone you provide with a username and password can install the software on their Mac or PC and access the shared files and folders you allow them to.
If a colleague can't, or doesn't want to, instal Storage Manager, they can access the Cloud Edition using a web browser. You'll need to enable UPnP on your router to get these features to work, but the Iomega software should take it from there. I say 'should' because it didn't work on my router.
Thankfully, the user manual has the precise settings needed to open the appropriate port on a router, and with these entered manually, I was up and running.
The final cloud feature allows you to back-up data from the Nas drive to a Mozy or Amazon S3 storage account. For all the nifty features, however, I was most impressed by the Cloud Edition's configuration and set-up interface.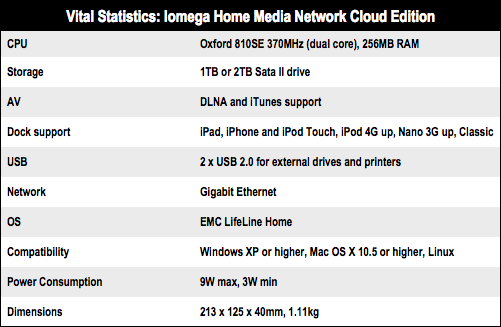 Browsing in style
As with most Nas drives, you set up the Cloud Edition from a web browser, but that's where the similarity ends. Not only is the web interface here the most attractive I've seen, it's logically arranged, clearly labelled, and very easy to navigate.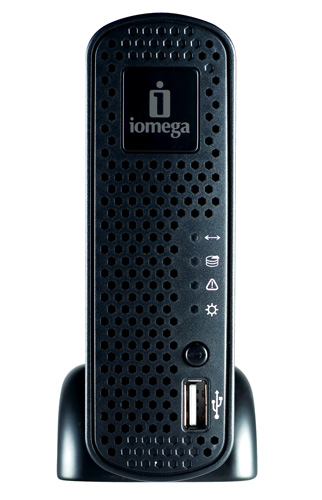 Remote poosibilities
You can view features by group, such as Cloud Services, Back-up, and Storage, or you can search for them by keyword. The only let-down is the Help system, which frankly, isn't much help at all.
Verdict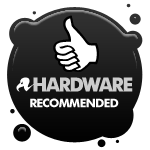 If you're looking for a basic storage device to hook up to a local network, this isn't it. If you want an all-singing, all-dancing, access-from-anywhere box, however, look no further. At just over £100, you really couldn't ask for much more. ®
More Network Storage Box Reviews

Synology
DS411slim
Cloud Engines
Pogoplug
Dane-Elec
myDitto
Verbatim
MediaShare
Seven...
SSD Sizzlers