Original URL: https://www.theregister.co.uk/2011/04/26/five_computers_for_under_a_ton/
Five amazing computers for under £100
Old-school gizmo gladhandling to cure the bank holiday bores
Posted in Personal Tech, 26th April 2011 11:16 GMT
Many men are facing a dilemma in the coming days. Thanks to the Royals, a great, great, yawning maw of consecutive weekly Bank Holidays looms large. With enforced downtime, this means a stark choice: either face the family, or retreat to the Garden Shed. To help you make this choice, here are some suggestions.
My desk at Vulture Central is like many an attic – colleagues dubbed it the "vintage computer museum". I suspect many of you have got stuff that includes gear we're keen to get rid of, but can't get round to eBaying or even moving. And it never seems to diminish. Old stuff is replaced by even older stuff.
Here, I've tried to set a challenge. What's the best computing kit you can get for under £100 – preferably with some unique feature that modern computers can't replicate? In other words, it's not old for the sake of being old, or nostalgia. It has to have a bit of real utility.
To make it even harder, I've excluded hire-purchase deals. You can get a thoroughly modern computer in half an hour, if you pick it up from a mobile network or Carphone Warehouse. But, obviously, that's cheating.The cost isn't really £50 or £100, that's merely the first instalment. And there must be a word for that sinking feeling people have when they look at an Atom netbook purchased on a two-year contract that still has months to go, and is as alluring as a four-day-old kebab.
So here are five suggestions, and then a roundup of what didn't make the cut – and some of the absences are quite surprising.
Apple iPhone (2007)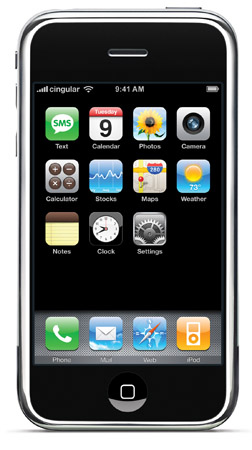 The world and his dog now has a Jesus phone – or something comparably impressive. Nobody wants to know about the original 2G model, coming up to four years old. This means that they're very, very cheap, just sneaking in under the £100 threshold.
For that you essentially get a fast, open, NeXT handheld computer... once you've opened it up, that is, and why wouldn't you want to do that? Jailbreaking an iPhone 2G opens the device in three important ways. Firstly, it allows you to add features that Apple itself would only implement on subsequent OS releases, such as multitasking and a clipboard. Secondly, it allows you to add some unique features, such as a more flexible or sophisticated home screen, that Apple has yet to implement. And thirdly, it gives access to the powerful built-in Unix tools that underpin iOS, which you normally can't access.
The non-approved apps channel even has its own app store. Some are incredibly creative. Marvel at the iClassic app, for example, which brings the iPod's click wheel to the iPhone.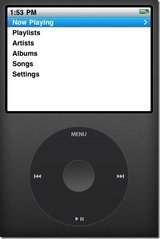 iClassic
Naturally, given the age of the kit, there are plenty of things you won't be able to do. 3G network support only came in with the 2008 3G. And plenty of things will seem slow: the 3GS and 4 models improved performance enormously, and the additional memory in these phones also improved stability.
But everything that made the iPhone insanely great in the first place – seamless music synchronisation, general ease of use, a great browser – is still there. And the original iPhone was the best made and best-looking iPhone until the iPhone 4.
Released: June 2006
Why you should get one: It's an iPhone, it's hackable, it's (still) really quite good
Forget about: Recent AppStore apps
Expect to pay: a shade under £100 on eBay, less for one in poor nick
Next: a tweakable home server
Marvell Sheevaplug (2009)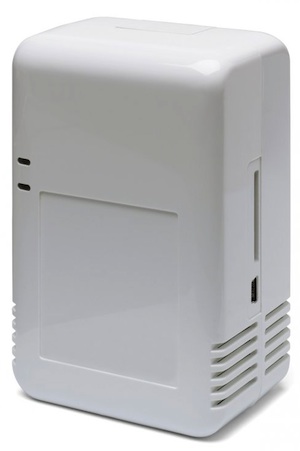 The SheevaPlug
Talk about a sub-sub-culture. The plug computing crowd is almost subterranean, quite a feat in the age of the ubiquitous Googlebot crawler.
This is the only entry in our selection that's still available as new, and I'm listing two related products here. Marvell's original Sheevaplug is an embedded system-on-a-chip that's the size of an electricity plug. The specs: a 1.2Ghz ARM; 512MB RAM; 512MB flash; is more than capable of running a modern Linux; and comes with Ubuntu 9. I/O also allows a lot of flexibility: a Gigabit Ethernet port, one USB 2.0, and even an SD card slot.
Since then, Marvell has released the GuruPlug Server Plus, doubling up Ethernet and USB options, and adding a 3Gbit/s eSATA connector and a microSD in place of the SD slot. Impressive specs, but the GuruPlug, unlike its predecessor, contains a fan. Disabling the fan can cause heat problems. They're similarly priced, so the choice is yours.
The appeal is that it is a low-cost headless server. Why would you want one? Well, in terms of home servers, the packaged professional products leave something wanting.
Looking at consumer NAS gear recently, I've come to the view that the name is a dishonest backronym. It's actually industry slang for "Nasty". NAS units aimed at the civilian are noisy, expensive and too complex for the plug-and-pray consumer, but not flexible enough for the tech-savvy. So why not get a plug, and build your own?
Marvell's board has already spawned a few derivative commercial products. The PogoPlug, a repackaged Sheeva in garish pink attire, is sold by a San Francisco company, which sells it as a cloud media server. A NAS with dynamic DNS, in other words. In turn, Seagate has used FreeAgent Dockstar for its dockable NAS, and Buffalo for its CloudStor NAS device. I haven't used either, so can't vouch for them.
The FSF's Eben Moglen touts the GuruPlug as the basis for his vision of encrypted distributing computing called FreedomBox, an idea I'd very much love to succeed, but something tells me it will struggle to create a network beyond a few dozen enthusiastic nodes.
Yet for the home hobbyist and hardware hacker the bare SheevaPlug has bags of potential.
In our guide to setting up a Sheeva home server Damon Hart-Davis outlines many optimisation tricks. That's a good place to start – as is the PlugWiki
Released: 2009
Why you should get one: DIY home server on the cheap
Forget about: Any more free time at weekends
Expect to pay: Amazon do a PogoPlug for around £80, for example. NewIT distributes the GuruPlug in the UK for a shade over £100.
Next: the best bargain PC
IBM ThinkPad X40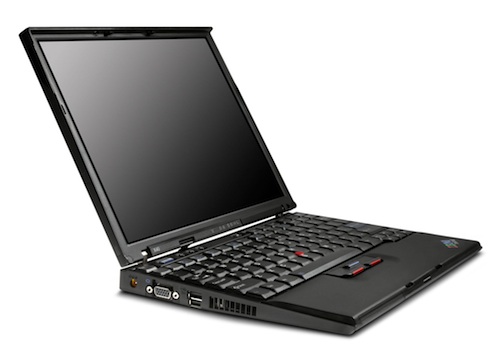 ThinkPad X40
If you admit you work "with computers", in whatever capacity, you'll find that you are unpaid technical support to a cast of thousands. You'll also find that you're tapped by friends-of-friends (or even complete strangers) down the pub for buying recommendations.
For years I found this quite straightforward. If you want a general purpose laptop and can afford it, for example if you've come into a small inheritance, or work in the "sustainability" sector, then get a Mac. They are very nice. If you can't afford it, get a Thinkpad. Computers are just a means to an end, anyway, I would advise.
Mind you, for a good while normal advice was suspended. The reliability of Apple's consumer laptops fell from the built-like-Volvos quality of the 1980s/1990s and became truly shocking. El Reg's San Francisco operation (of two) returned its three iBooks about eight times for repair, and I suspended making any kind of recommendation at all. Yet despite a change of owner, ThinkPads continue to get the nod, although the competition has much to offer: Dell and Samsung even employ designers nowadays – a startling development.
The ThinkPad's durability and after-market support are decisive here: it's made of high quality materials and if something goes wrong, you'll be able to find someone to fix it, with the part available on eBay. And if you're inclined, you can do it yourself: Lenovo is the only manufacturer to continue to supply hardware maintenance manuals allowing the end user to do a full tear-down.
ThinkPads had a clutch of other attractive features. They were uncompromisingly matte: matte exteriors, matte and displays, and until recently, refused to include a Windows key on their keyboards – leaving more room for the metakeys that matter.
To this day, there's no fancy I/O. The latest and greatest X-series features a VGA output because (cue Yorkshire accent), "if God intended man to display things on a great big HD telly, he'd have give us HDMI ports". ThinkPads are for real men's work. Or at least for a real middle manager's work: for displaying PowerPoints on a projector. Stuff your notebook that's an all-purpose versatile home media centre and breaks after six weeks.
Finding a ThinkPad for under £100 is a challenge, though, one really best avoided altogether by springing an extra 20 quid. (See below for details). Given the price constraint, the best for under £100 is the X40, a model that's now almost completely forgotten.
The T40 appeared in early summer 2004, and (some, but not all) featured the second-generation Pentium M Centrino chip, Dothan. It belonged to the UltraPortable lineage, in which IBM took great pride.
From the outset IBM had always made small notebooks very well, knowing people paid handsomely for the privilege. They weren't cheap, and the "sub notebook" design had barely changed since the (560) eight years earlier, only getting slightly thinner each time. Along the way it was rebranded the "X series" and had a tough act to follow: it superseded the very successful X31.
The X40 was the red-headed stepchild of the family. The X31 was (and still is) a great success, and so was the X60, a couple of years later. Corporate buyers like predictability when they're ordering laptops by the ton, and the X40 didn't offer too much over the tried-and-trusted X31. I guess it just missed out on the corporate buying cycle. You can, however, pick up an X40 for two figures on eBay.
You'll put up with the reliably gloomy screen, parallel (rather than serial) ATA, and you may well be lumbered (take time to check this) with a b-class 802.11 card inside. However with 2GB of memory and Aero turned off, it can run Windows 7 very well indeed. And you can spend three times as much for a new netbook that's slower and with 28 per cent fewer pixels.
Sadly the matte era is over. Lenovo doesn't seem to think the X-series branding is worth it anymore, and it has quietly removed it in favour of glossy finishes and odd sub-brands. If you spring for an extra 20 quid, there are plenty of second-hand X60 models around, which is probably the better bet given their serial ATA, faster memory and (most likely) dual-core CPU.
Released: 2004
Why you should get one: the best bargain PC notebook under £100
Forget about: Translucent GUI eye-candy. But why do you need it anyway?
Expect to pay: under £100 on eBay
Next: the only handheld still worth buying
Psion 3MX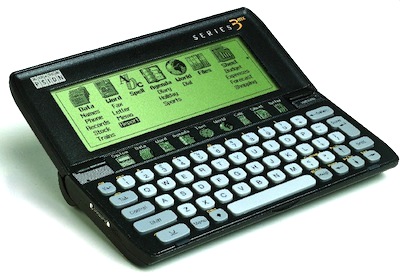 We know that technology improves labour productivity. It does so by removing the need for drudge work, reducing labour costs and releasing labour for higher value uses. It's generally why we get richer.
But for some aspects, this is not such a simple story. In terms of personal productivity, technology does not advance in a linear fashion. The graph looks much more like a succession of wrinkles, eddies and great backward leaps. Nothing illustrates this like the history of the electronic personal organiser.
The last Psion PDA was already a bit tired, and in need of refreshment, when it rolled out of the factories in 2000, 11 years ago. That never came: Psion notoriously scrapped the new product range that was due in the summer of 2001, and attempts by the company to re-enter the market since then all came to naught.
So there is no shortage of Psions on eBay, including two much more advanced and modern models (the 5MX and Revo), readily available within our price threshold. So why choose this one, which is 16-bit, and has a design ancestry going back to the 1980s?
Well, we're looking for something unique for our money, and the Series 3 line remains the most successful attempt to put a personal organiser into silicon. It's a fully programmable computer, of course, but it is the built-in Agenda application and the keyboard that make it stand apart from anything else on the market. And it was the machine's combination of the two, the hardware and the software, that gave it a unique malleability and flexibility. This was never surpassed, not even by Psion.
Of course the Agenda in the 32-bit Psion machines that superseded the Series 3 range could boast some clever features of its own, given the hardware constraints: such as incorporating sketches, and Word documents, in a Calendar entry. And since then we're used to cloud syncing across multiple machines, universal data formats… but we're no more organised.
In many respects the software has gone backwards, become simpler and less sophisticated, and many of us would be simply more organised if we still had something with the capabilities and software richness of a Series 3. The reason this is so good is that Psion didn't see itself as competing with rival computer companies, but rather as trying to make people part with their Filofaxes. They were competing with paper, so the software had to have some of the richness of paper, too.
The S3's Agenda application had plenty of functionality: dedicated Anniversary views were one of the six default views, and the Agenda app could hold up to 99 To-Do lists, with four visible at any one time.
As an example of its flexibility, each To-Do list could have its own independent settings for sort criteria and appearance. Lists could show up at specific points in the Day View. You could fine-tune where they appeared (at which point in the Day View, for example); there were shortcuts for everything; and flipping between views was considered so important to the user that the view-switcher had its own keyboard shortcut, the diamond key.
The end result is something that rapidly becomes as personal as any Filofax, and is streets ahead of anything on the market today… except, perhaps, for a Filofax.
The Psion owner will also have something nobody else has: a pocketable QWERTY organiser. For quick notes, it knocks any laptop or touch-screen devices into a cocked hat.
Surprisingly, the Series 3MX still talks nicely to modern PCs. PsiWin (you need version 2) plays nicely with Windows 7, and even Outlook sync with the Series 3 is possible: hunt around and you will find an app called Psi-Sync.
The Series 3MX I've chosen here was the last crank of the handle – with software that really appeared in 1989 for a range of subnotebooks, but which was tweaked for the first Series 3 in 1991. The industrial design, great for its time, reflects that early '90s feel. But again, this design was considered more personal and pocketable than the squarish, more modern design of the Series 5 that succeeded it. The screen is surprisingly Kindle-like, and with care the AA batteries really do last a month. No wonder Steve Jobs was a fan.
Released: 1998
Why you should get one: the Diary, stupid
Forget about: email, photos etc.
Expect to pay: £60-£75 on eBay.
Next: Apple's finest hour?
Apple PowerBook G3 (Pismo)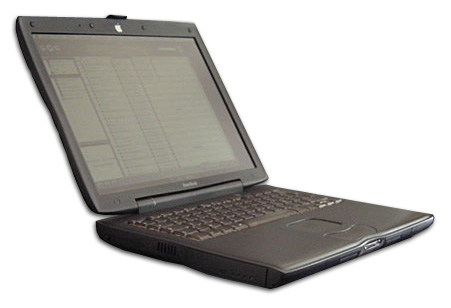 Apple PowerBook G3 (aka "Pismo")
This Apple laptop has inspired a ferociously loyal following for a decade, and is often called the best laptop the company ever made. It's the one design that pre-dated the return of Jobs, and professional PowerBooks were the last part of the four product "quadrant" he got round to updating, giving it the modern industrial design touch.
This is not mere sentimentality for a bygone Apple. There are practical reasons the 'Pismo' PowerBook attracted such a following – and why it remains a bargain today, provided you know the limitations.
One is the design, which proved much comfortable than any Apple laptop that followed. Curves have been out for a decade. The Pismo looked like, and felt like, a well-loved leather-bound reference book. That alone wouldn't have kept the market in Pismo parts alive, though.
This was the last modular notebook Apple produced, and perhaps the most expandable of all. Swapping out the standard hard drive and the memory is trivially simple. Upgrading the CPU – and several upgrades were produced for these models – requires only a bit more care. But the dual expansion bays were the key.
Much like IBM's UltraBay design, a huge variety of expansion options were produced for these bays: slot-loading Superdrives, HD adapters, faster FireWire cards and USB 2.0 drives, and even a Blu-Ray drive. Upgrading required lifting a latch and swapping in a new bay. But the option that endures is the range of high performance batteries produced for the machine, since the Pismo bays can host two long-life batteries.
Can you imagine an Apple laptop of today returning 14 hours run time? Even with the much improved battery technology a decade later, Apple only touts "up to seven hours". Admittedly, this adds a little to the weight: it tips the scales at 6lbs in its default configuration, so it comes at a cost.
In terms of software, the Pismo runs Mac OS X up to 10.4 Tiger. Tiger runs adequately, and 10.3 Panther very well indeed. If you don't need the internet – and for real productivity it is great to have a machine that doesn't – it boots into Mac OS 9, which is even more frugal with power.
Where it shows its age is with a 1024x768 screen (the same as the ThinkPad I've chosen here), which suddenly makes it look dated. The screen has aged so well, but many have a pinkish or yellowish hue now. Mac OS X generally got faster as it went along, up to 10.5, but the graphics demands of a modern OS (and these can't be turned off) really do put some strain on an 8MB graphics card.
I'd recommend it as an "offline" machine that can boot into a modern OS when you need to. A Pismo can be picked up for under £100 on eBay – around £80 if you're prepared to bargain-hunt – although two long-life batteries will of course be extra. With a genuine Apple capable of 14 hours, there might be a time where a Pismo could save the day.
Expect to pay: £90
Released: October 2000
Why you should get one: Distraction-free writing in comfort.
Forget about: the web, mostly. You'll be happier for it.
Conclusions
I had expected to find lots of vintage gear in this. But Amigas and Archimedes, to name two, command a collector's premium that puts them well outside the price threshold we set. Some gems, like the ThinkPad X60, and Psion's original netBook™, still command over a ton on eBay.
What about ancient enterprise kit, then? The strongest contender given the price we'd set was a Sun UltraSPARC – there are plenty of these about – with a very capable 4GB of RAM. But it was diskless, and adding the SCSI disks would send us over the threshold. Alas, there's no S/390 for £100.
Still, there's plenty to be getting on with. To the Shed, dear readers. ®