Original URL: https://www.theregister.co.uk/2011/04/14/app_of_the_week_android_360_browser/
360 Browser
Thumb from page to page, literally
Posted in Personal Tech, 14th April 2011 07:00 GMT
iOS App of the Week There isn't a proper version of Firefox available for iOS, but the 360 Web Browser is perhaps the closest alternative I've seen so far. Version 3.0 has just been released and its feature list is ridiculously long, including an option to sync with Firefox, a built-in download and file manager, the ability to upload files to a Dropbox account, and a plug-in architecture similar to Firefox.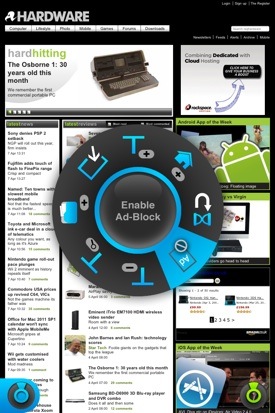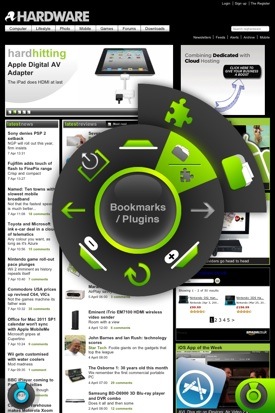 360 Browser makes use of a phone-friendly scroll-wheel-style UI
In the end, though, the main thing that prompted me to cough up the mere 59p developer Digital Poke is asking for the browser was simply its highly efficient browsing interface.
There are two key features that give it the edge over Apple's Safari. Its tabbed browsing is much better for working with multiple web pages than Safari's long-winded open-and-close juggling act.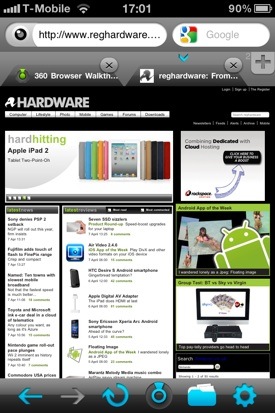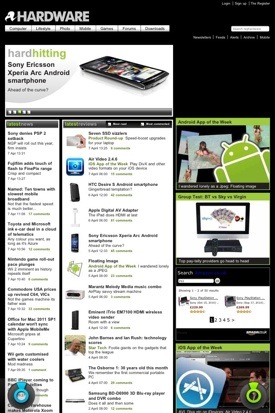 There's a standard web view (left), but the browser can also go full screen
Then there's the "360 arc" control system: a circular on-screen menu similar to the scroll wheel control of the original iPod.
Good for iPhone, good for iPad
I found that the arc works particularly well on the small screen of the iPhone, as you can hold the iPhone in one hand and browse quickly using your thumb to select menu options just as you can with an iPod Classic.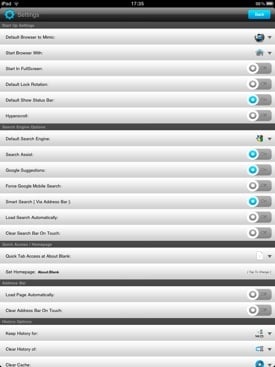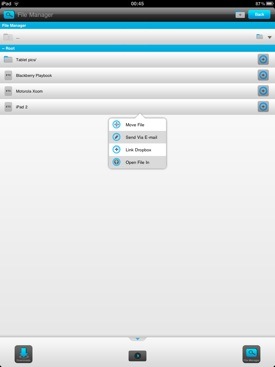 Customise to your heart's content (left) and link to your Dropbox
However, the interface also scales up well on the iPad, with a full-screen mode that looks clean and uncluttered on the larger screen.
The browser includes a set of pre-installed plug-ins for linking to Facebook, Twitter, Instapaper and EverNote, viewing HTML source code, and downloading and converting Flash videos from YouTube and other sites.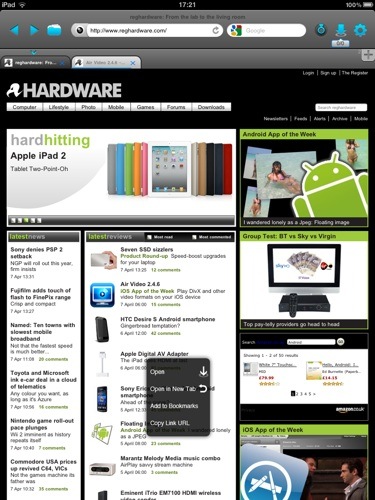 Tabbed browsing on the iPad
The browser's 'help' files could be a bit more, well, helpful, but the 360 Web Browser will definitely appeal to Firefox users who want a more powerful alternative to Safari on their iPhone or iPad.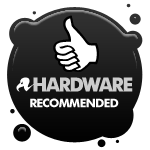 There's also a 'lite' version that you can try out for free, which has the same basic feature set and merely omits a few of the plug-ins found in the full version. But since the full version costs less than a chocolate bar, I'd say go for that one. ®
We'll be making our selection of the best iOS smartphone and tablet downloads every Thursday. It you think there's an app we should be considering, please let us know.
'Droid fans, Android App of the Week is published on Tuesday.
More iOS App of the Week Winners

Air Video
Adobe
Photoshop
Express 2.0
Slow
Shutter
Cam
Apple
iMovie 1.2
PictureBox
Player