Original URL: https://www.theregister.co.uk/2011/04/12/office_pc_upgrade_strategies/
Upgrade-hungry office drones ponder PC prangs
Shame they never actually start smashing...
Posted in Personal Tech, 12th April 2011 10:48 GMT
Want a new work computer? Wait until the boss isn't looking then take a hammer to the one you have now.
That's what rather a lot of UK wage slaves feel they have to do to get an upgrade. Others consider flogging it second-hand and using the money made to buy a new machine.
So claims online back-up company Mozy - you can see where it's going with this one - after paying a research company to question 3000 office workers in the UK, France and Germany about the kit they're forced to use.
The average age of an office PC in Blighty is apparently five years, compared to two years and seven months for their German equivalents.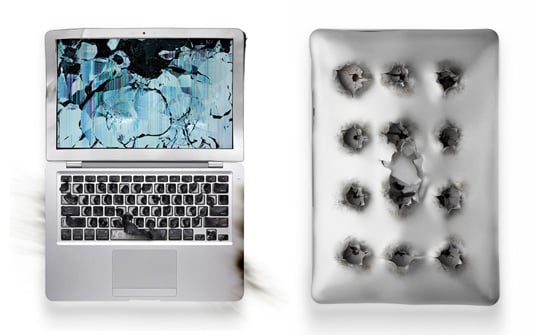 Germany is the most thriving economy in Europe, if not the world, but whether that's the result of its office workers having more up-to-date kit, or the reason why they all have relatively new machines, is impossible to say.
We can say that 25 per cent of respondents blame the economic downturn for a slowdown in office tech upgrades, and no one would be at all surprised about that.
Some 40 per cent of those surveyed have a home machine that was more recently purchased than their office computer, and folk in such a situation are more than twice as likely to ponder pushing the thing onto the floor in order to persuade the powers that be to buy a new one.
French workers are more likely to think about such a course of action that we Brits. Remember: 'sabotage' is a French coining.
Still, all this talk of smahing computers is merely idle daydreaming. Mozy didn't provide any indication as to how many respondents said they have actually damaged a machine in order to get an upgrade, a sure sign almost no one actually has. ®
Bootnote
If yoy do want to try breaking your machine in the hope of gaining a better one, check out our feature How to Kill Your Computer. Remember, breakages must be paid for...