Original URL: https://www.theregister.co.uk/2011/04/12/gagarin_tribute/
World pays tribute to Yuri Gagarin
Let's go!
Posted in Science, 12th April 2011 15:23 GMT
The world is today paying tribute to Yuri Gagarin, who 50 years ago became the first man in space.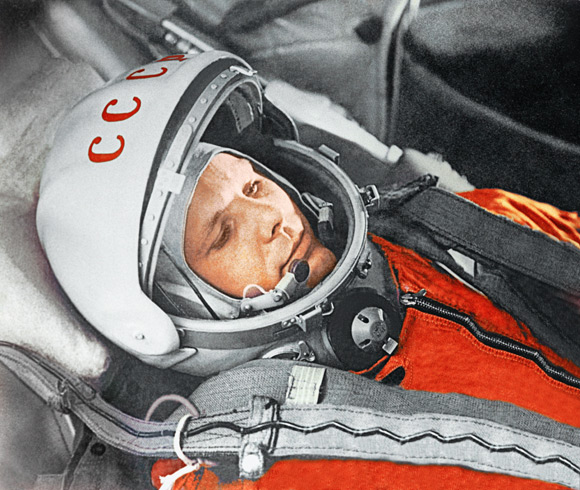 Gagarin departed Kazakhstan's Tyuratam missile range (later renamed Baikonur Cosmodrome) at 07:08 GMT on 12 April, 1961. The 27-year-old famously shouted "Poyekhali! (Let's go!)" before the launch, although his apparent enthusiasm masked personal doubts that he'd survive the mission.
During the historic 108-minute flight of his Vostok 1 spacecraft, Gagarin passed east over the Soviet Union and the Pacific, skimmed over the Straits of Magellan before crossing the Atlantic, Africa and the Middle East.
He parachuted down in Russia's central Saratov region, to be met by an amazed farmworker who offered the cosmonaut bread and milk.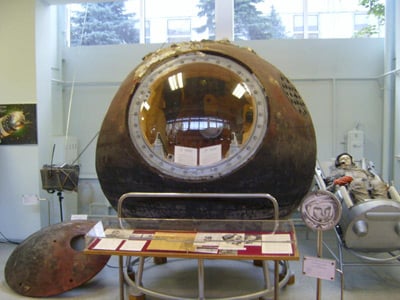 The mission nearly ended in disaster when the Vostok 1's descent capsule (pictured) and service module failed to separate cleanly. The heat of re-entry finally burned through a bundle of connecting cables holding the two together, after what were undoubtedly a nerve-racking few minutes for Gagarin.
Vostok engineer Georgy Grechko, 79, told Reuters: "When I dream now, it is mostly nightmares about the descent. When the craft re-enters the thick levels of the Earth's atmosphere, it burns. The flames tear at the craft. It rolls and the coating melts. It's scary."
Veteran space journalist Vladimir Gubarev, who knew Gagarin when he was a young fighter pilot, said: "For 10 whole minutes of his flight, he thought he was dead. The flight was absolutely heroic. It was unimaginably difficult. People thought a man might go crazy in space."
A premature valediction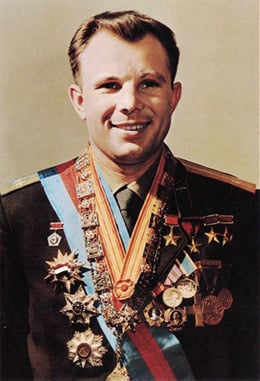 The Russian authorities last week released a letter penned by the cosmonaut to be given to his family in the event of disaster. It read: "I trust the hardware completely. It will not fail. But it can happen that a man trips at ground level and breaks his neck. Some accident may happen. If it does, do not waste yourself with grief. Life is life, and nobody is safe from being run over by a car."
The letter forms part of a batch of documents made public in an attempt to lay rest conspiracy theories about Gagarin's death. On 27 March 1968, he was killed during a routine MiG-15 training flight from Chkalovsky Air Base, northeast of Moscow.
Some have claimed he was actually "murdered on the orders of Soviet leader Leonid Brezhnev for an unspecified offence or disloyalty to the party," but archives official Alexander Stepanov has now assured the press that Gagarin probably lost control of the aircraft "after swerving sharply to avoid a weather-forecasting balloon".
Whatever the truth, Gagarin was a Soviet hero who passed into space legend. Among the worldwide tributes to the man today is that of Christopher Riley's First Orbit, a reconstruction of what the cosmonaut would have seen as he flew high above the Earth's surface.
Using footage shot from the International Space Station, synched with Gagarin's own voice during the mission, Riley has produced a fitting memorial to the space pioneer:
Bootnote
London is preparing to celebrate Gagarin's achievement by displaying a 12ft statue in his honour, due to touch down in the Mall on 14 July.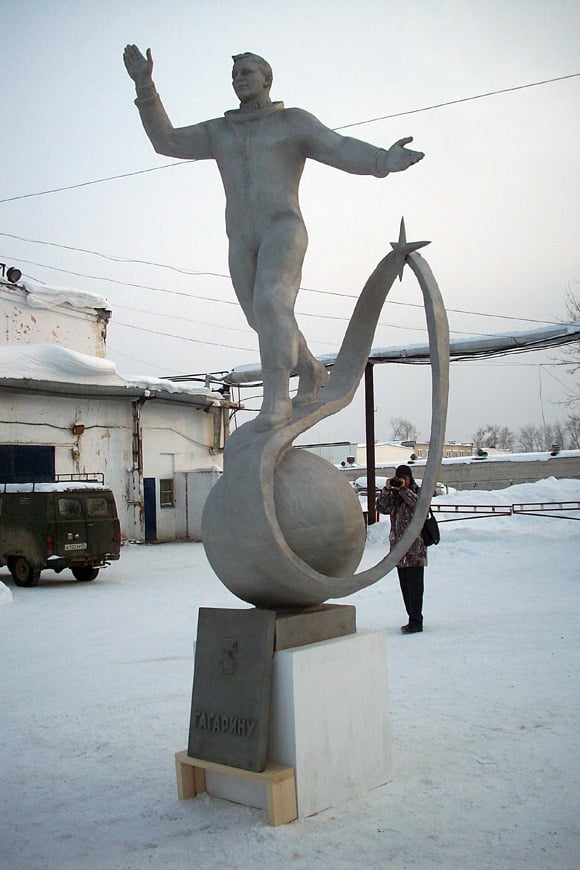 The sculpture is a copy of an original commissioned in 1984 by Vocational School no 10 in Lyubertsy, northwest of Moscow, where Gagarin studied from 1949 to 1951 as he trained as a foundry worker. There's more here.