Original URL: https://www.theregister.co.uk/2011/04/08/review_game_wii_lego_star_wars_iii_clone_wars/
Lego Star Wars III: The Clone Wars
Bricking it
Posted in Personal Tech, 8th April 2011 06:00 GMT
Review If you've got a winning, hugely popular formula, you don't dick around with it, right?
Star Wars creator George Lucas may have forgotten what made the first three movies so good - character, as well as effects and story - when he started work on the prequels, but the latest addition to the Lego Star Wars franchise, this time based not on the movies but on the first two seasons of the Clone Wars CGI TV series sticks with the programme.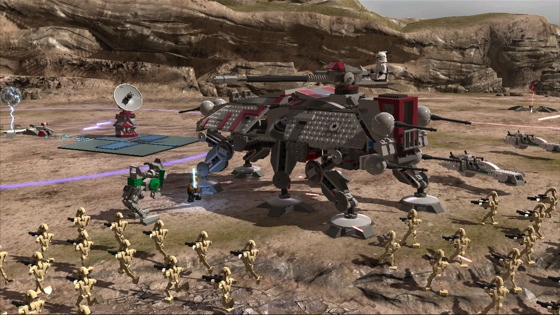 Walkers, crisped
That's not to say developer TT Games hasn't made some tweaks having learned from more recent Lego offerings, such as the Harry Potter tie-ins, but essentially this is the same game as Lego Star Wars, released six years ago now, in April 2005.
Subsequent releases added the original three movies to the prequels, on which the first title was based, and they've even grown old enough to warrant being re-released as a six-movie compendium set which remains a must-have, especially if you have kids of your own.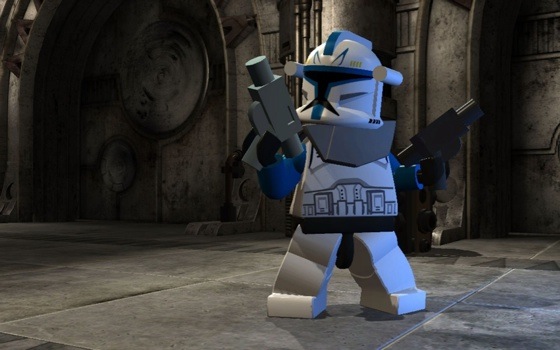 No Rex please, we're Battledroids
Characters, spaceships and scenarios aside, each offers the same mix of exploration, close-quarter combat and mildy taxing puzzle solving. Secret areas and items abound, there are special bricks to find, and canisters to locate, each of which has a part of Lego kit you virtually build at the end of each level. The more you find, the more gold bricks you're rewarded with, the greater your success.
Kerching
Perhaps in a little dig at Mr Lucas, collecting vast quantities of cash - they're called Studs not coins, but meaning of the silver and gold circles is clear even to kids - is also part of the process, allowing you to spend your winnings on new characters, spaceship and power-ups.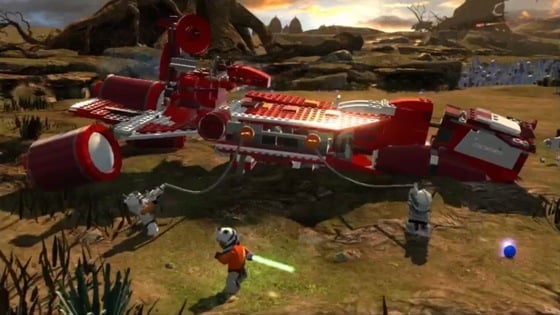 You came in that thing? You're braver than I thought
None of these gameplay elements are individually strong, but the whole is much more than the sum of its parts. And it's hugely engaging, whether you're nostalgic about Lego, you're a Star Wars fan or you're nine years old.
With so many things to find, most not essential to the completion of a given level, the replay value is immense.
As I say, there's no major change to the gameplay here, but TT has enhanced it with greater variety. The central hub from which levels are selected is now a level to be opened up and explored in its own right, with more areas becoming accessible - including the Separatist flagship, Malevolence, and the space between that ship and yours - as you progress through the game. Exploration brings new items and new game modes to try.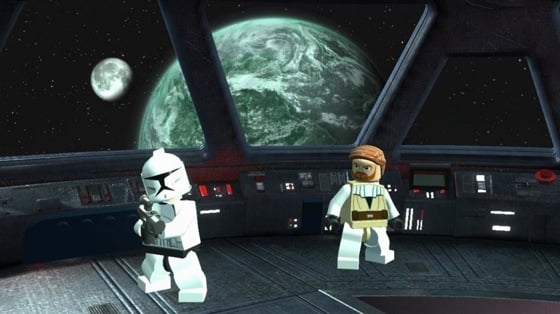 Can Obi?
The main mode, Story Mode, where you once stepped through the 'chapters' of each movie, in sequence, is now less linear and more episodic, in keeping with the TV series.
Galactic scale
No longer ignoring the word 'Wars' in the title, Lego Star Wars III provides opportunities for battlefield skirmish engagements between much larger numbers of figures - or a greater numbers of spacecraft, if you're above ground - not to mention levels that borrow heavily - but thankfully simplify - elements from real-time strategy games.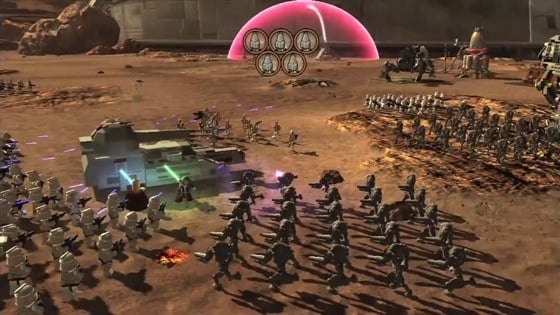 Clones'n'Clankers
Along the ways, TT has kept things fresh with a host of level-specific gameplay modes - bounty hunters sniping proto-Praetorian Guards, for instance.
It doesn't all come off. In a bid to avoid the original game being dismissed as kids' stuff, TT inserted slapstick humour into the cut-scenes, gently and affectionately sending up the movies. It's one of the game's charms.
There's more of the same here, but what was once an amusing aside is brought almost to the fore, so cut-scenes are longer and some of the jokes more laboured than before. I tired of it quickly. This kind of thing works best as a snack - TT has made a meal of it, as if the developers were constantly asking each other how may more gags could they work in.
That said, my eight-year-old son and co-reviewer found it all immensely funny.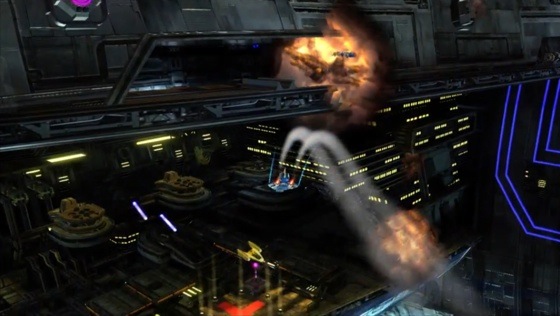 Go with the Plo
Then there are the graphics. The original games were developed in the Xbox and PlayStation 2 era. Their lack of detailed textures, and use of basic lighting and shading schemes, may have been imposed upon them by the hardware, but since everything was nominally built out of brightly hued bricks, that was appropriate.
Grown-up graphics
Six years on, and we're into the age of HD gaming, and the graphics have become more grown up too. The scenery here looks much more akin to Republic Heroes - the first Clone Wars tie-in, released in 2009 - so the figures and ships, just as basic and brick-like as before, and as the real toys are, seem out of place.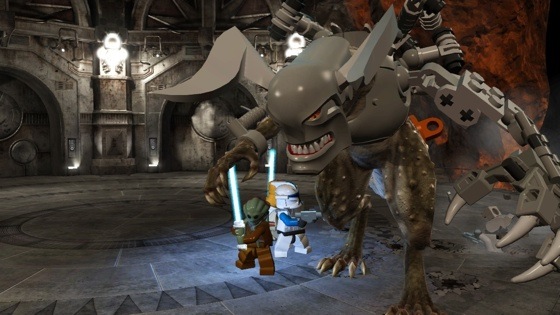 New kit for Fisto
Scaled down into standard-definition for the Wii - and then undoubteldy upscaled back by your flat-panel TV - the graphics look rather poor, though they'll clearly be more impressive on the other, higher resolution platforms.
The Wii also suffers during some of the new game elements. In one level, for example, you flip between the viewpoints of Obi-Wan Kenobi and novice Jedi Ahsoka Tano. Switch to one, and the other's environment shrinks to a live-action view in the corner of the screen with a very noticeable impact on the framerate.
The battlefield levels have an impact on the Wii's performance too, though PS3 and Xbox 360 gamers shouldn't be affected.
And, as many of us older types like to grumble, more and more of the game is assembled out of new, specialist parts, not the generic bricks of yesteryear.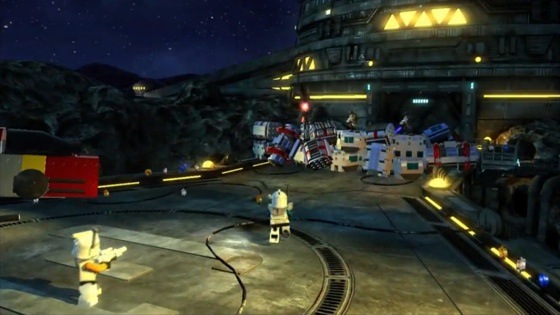 Bricking it
Verdict
Fanboy cynics will grumble about the source material, but who cares, The Clone Wars is actually quite good. Gaming cynics will mutter about rehashing a six-year-old set of games that were never much of a challenge anyway. Those are fairer points, but Lego Star Wars was never about that. They were about having fun, and Lego Star Wars III is no less enjoyable for any of that.
This is now the ultimate casual gaming power in the universe. I suggest we play it. ®
More Games Reviews

3DS
launch
games
Mario
Sports
Mix
Donkey Kong
Country Returns
Doctor Who:
Return to Earth
Star Wars:
The Force
Unleashed II