Original URL: https://www.theregister.co.uk/2011/04/07/carphone_warehouse_motorola_xoom/
Carphone Warehouse makes Motorola Xoom cheaper
Attractive, truly unlimited data package on offer
Posted in Personal Tech, 7th April 2011 08:59 GMT
Carphone Warehouse has reduced the price of the upcoming Motorola Xoom 3G: it now wants a colossal 20 quid less for the 10in Android 3.0 Honeycomb tablet than it did yesterday.
When CW first posted a price for the Xoom - due to arrive around the middle of the month - it was charging a penny less than £600 for the tablet. Now it's charging a penny less than £580.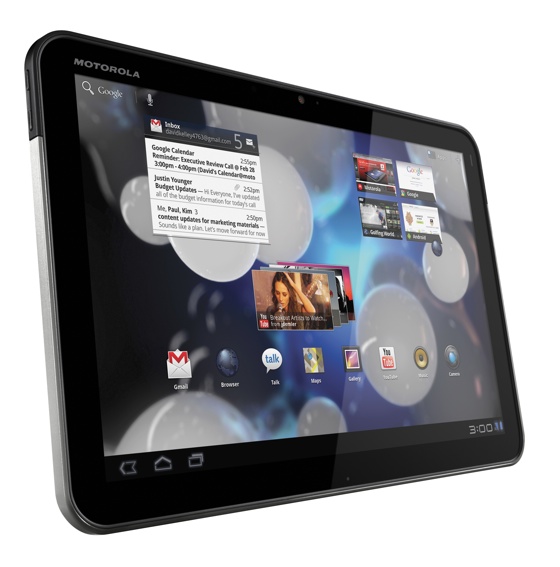 Alternatively, you can pony up £200 - plus £25 a month for the next two years - and get a Talk Mobile data Sim with it. That means you'll pay £800 over the life of the contract for the Xoom, not bad value if you use a lot of the 3G data.
It's one one TM's so-called "never pay for the internet" deals. You do pay - said £25 a month - but there's no fair use limit on the unlimited data transfers, CW said.
You can sign up at the Carphone Warehouse website.
The Xoom has a 10in, 1280 x 800 touchscreen and a 1GHz dual-core Nvidia Tegra 2 processor. ®