Original URL: http://www.theregister.co.uk/2011/04/06/review_htc_desire_s_android_smartphone/
HTC Desire S Android smartphone
Gingerbread temptation?
Posted in Personal Tech, 6th April 2011 12:00 GMT
Review The revised version of HTC's more than capable Desire offers an updated look and runs Gingerbread, the latest Android 2.3 OS. What the Desire S brings to the mix is a faster, more responsive handset with improved keyboards and video calling options, all for a reasonable price.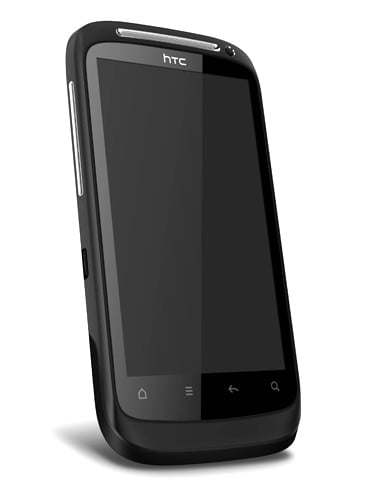 Android appeal: HTC's Desire S
The casing is made from a single piece of aluminium, rather like HTC's previous Mozart and Legend – very classy, if a little cold. It's also in complete contrast to the rubbery countenance of the recent Incredible S. There are a couple of plastic panels at the top and bottom for the aerials and the bottom one is removable for access to your hot-swappable Sim and Micro SD cards.
It's slightly shorter and lighter than its predecessor at 115 x 60 x 12mm and 130g. The side-mounted features are limited to a micro USB power/sync port and volume rocker, with a 3.5mm headphone jack and power button on top.
The screen is the same at 3.7in with a 480 x 800-pixel resolution – not bad at all, but with screens improving all the time – notably from Apple, Samsung and recently Sony Ericsson's Xperia Arc – it would have been nice to see a bit more of an advance in this department.
The hard buttons beneath the screen have been replaced with a touch sensitive strip under the same glass panel, with the usual Android controls: home, menu, back and search.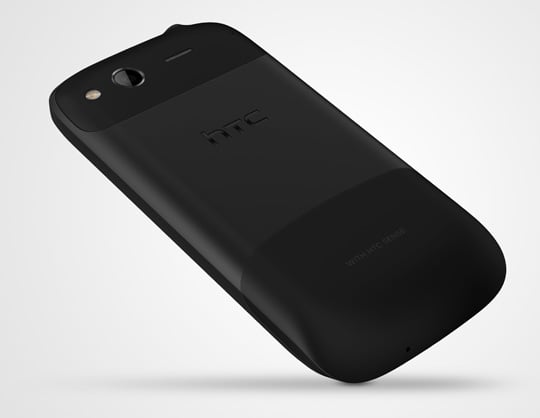 The OS update brings out the best in the single core CPU
As with each new incarnation of the iPhone, HTC's flagship all-rounder isn't so much about revolution as evolution. As expected, the Desire S runs on the latest version of Android for handsets, which offers future-ready enhancements like NFC (Near Field Communication) and SIP calling. Besides the video chat and keyboard improvements, Gingerbread has better cut and paste facilities and promises to speed up the phone's operation through better memory management and performance enhancements.
Photo call
It seems to deliver in these areas too, as it's noticeably quicker skipping through the menus and apps than previous HTC Android handsets, even the very recent Incredible S, currently running on Android 2.2. The Desire S has a 1GHz single core processor, but that doesn't hold it up much in general use. The new dual core processors are likely to show their mettle with advanced gaming and other apps, but for general use, this is just about as fast as it needs to be.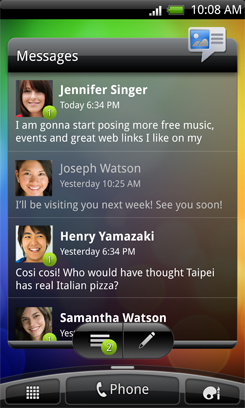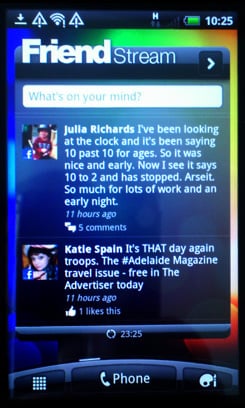 Messaging and Friendstream
Compared to the original Desire, the S is now beefed up with 768MB of RAM (from 576MB) and the internal storage has been almost doubled to 1GB. Its MicroSD expansion accepts cards up to 32GB, but the card capacity you get with the handset will depend on the network or supplier.
HTC has taken advantage of Gingerbread's dual camera capability to add a 1.3Mp camera to the front for video calling. Unfortunately, it's not true video calling, since you can't use it over your network – you'll need to instal a third party app such as Fring, from the Google Market, and connect to the Internet to use it.
HTC's ever-popular Sense user interface which sits on top of Android has had a few tweaks too, with a function that turns down the ringer volume when you pick it up… and silences it altogether when you turn it over. And previous goodies have returned, such as the FriendStream widget which pulls together your social networking and message updates. As with previous Androids, pulling in your Facebook contacts and syncing with your Outlook contacts and calendar is easy and straightforward using HTC Sync.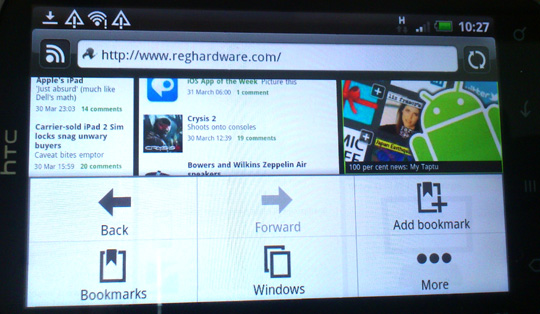 Browser
The Android browser now supports Flash video – so you'll be able to see more of those fancy animated sites than the iPhone can – and the intuitive text wrapping and pinch to zoom makes surfing the web always fun and never a chore.
Colour me bad?
Perhaps surprisingly, with HTC now incorporating 8Mp cameras into some of its handsets, the Desire S is still stuck at 5Mp, and it's not a very impressive example either. This is still the weak spot with HTC handsets and while it's true that only a few people buy a phone specifically for its photo capabilities, questionable colour balance, lack of sharpness and poor performance in low light, despite its relatively quick loading, all tend to let down an otherwise impressive piece of kit.
Sample Shots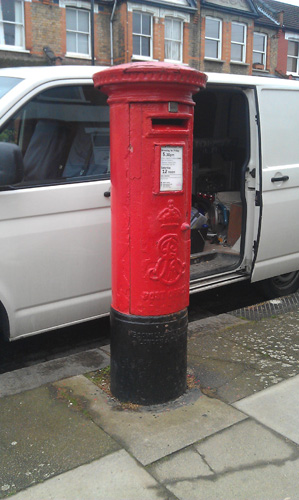 Click for a full-resolution image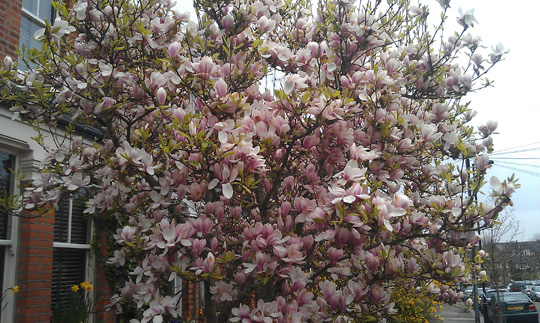 Click for a full-resolution image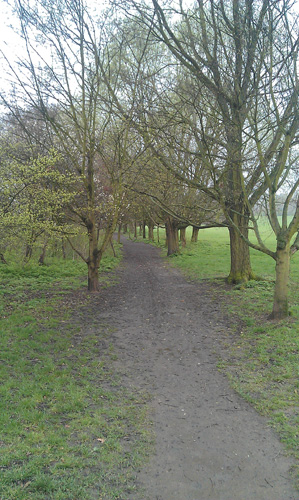 Click for a full-resolution image
Still, there's an LED flash, autofocus, geotagging, digital zoom, face detection, a series of effects and 720p video recording, so it's not a complete dog – just not quite as good as it should be.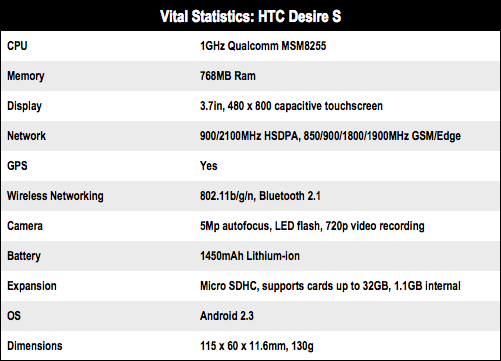 Sound performance
Movies look fine, with DivX and Xvid supported along with MP4 and AVI formats, and there's the option to stretch them to fit the screen. The supplied headphones are rather tinny and could do with an upgrade but there's an equaliser to help you get the sound you like and an FM radio too, with SoundHound to identify mystery tracks.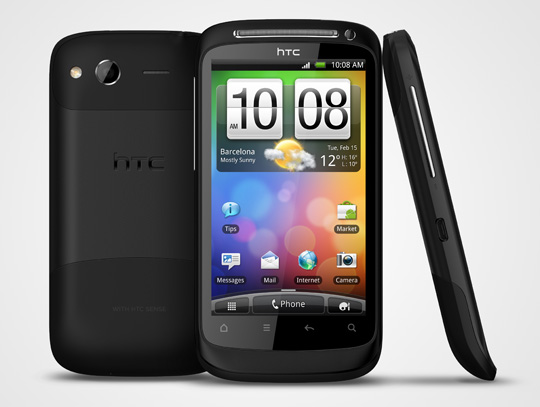 Nifty and capable – what's not to Desire like?
There's no HDMI link like you'll find on Sony Ericsson's Xperia Arc or Samsung's Galaxy S II, but you can transmit video and pics to your DLNA-certified networked TV using Wi-Fi. Indeed, the Desire S now supports 802.11n.
Battery life held up reasonably well with a good day's worth of solid use, and you'll get more if you're careful with your apps and connections, but it didn't particularly distinguish itself. There were no issues with call quality – it seemed perfectly adept at picking up a network signal and voices sounded full and clear through the speaker.
Verdict
The Desire S is a worthwhile improvement to the original, with the latest Android offering video calling, faster working and better keyboards. That may not be quite enough to justify an upgrade if you're already using Desire père, but if you're thinking of switching to Android, this is certainly one of the leaders. ®
More Android Smartphone Reviews

Sony Ericsson
Xperia Arc
HTC
Incredible S
Motorola
Defy
Google
Nexus S
LG
Optimus One