Original URL: https://www.theregister.co.uk/2011/04/05/app_of_the_week_android_floating_image/
Floating Image
I wandered lonely as a JPEG
Posted in Personal Tech, 5th April 2011 08:00 GMT
Android App of the Week Turning your Android phone into an impromptu picture frame can be the perfect source of escapism during a dull day and while there's nothing actually wrong with the basic slideshow feature of the standard Android gallery it's just that, basic.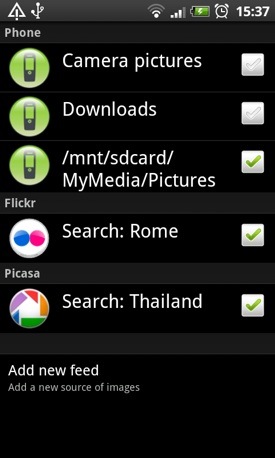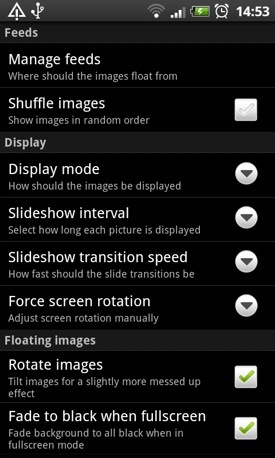 Floating Image: rally your sources, apply your settings...
Floating Image is altogether more visually appealing and lets you lose yourself in a multi-layered cascade of images that drift across your screen like leaves floating down a brook on a summer's evening.
Poetic imagery aside, Floating Image is a very flexible little app. To start with, you can source pictures from either selected local folders on your phone, or from Picasa, Flickr and Facebook.
The speed of the image drift can be chosen from one of five speeds bracketing glacial to zippy and the background colour can be set to whatever hue best serves your mood and temper.
The order in which images stream past can also be set to either random or fixed, the latter determined by file name.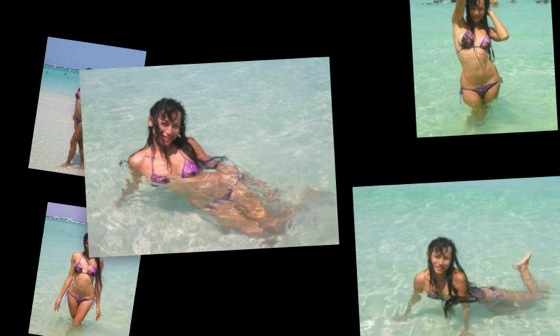 ...watch your holiday snaps float by
Tap an image as it drifts by and it will zoom into full screen, tap it again and it shrinks back and the float continues. Press and hold the screen, and the drift pauses until you repeat the action.
Picture perfect
Cleverly, the app flicks from portrait to landscape even when you have your phone's auto-rotate switched off and it doesn't get in the way of incoming calls or texts which flash up as usual.
As well as the floating stream mode, FI also provides all the regular photo frame functions you would expect and if you just want your pictures to shuffle one to the next there are more transition effects than there were daffodils besides Wordsworth's lake.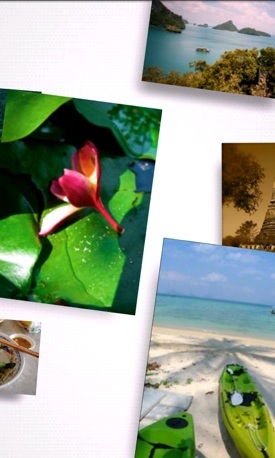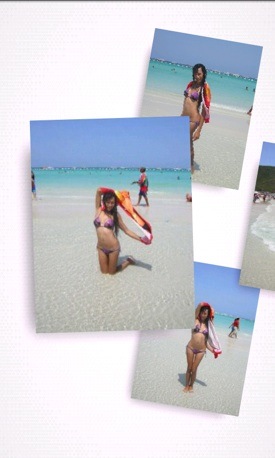 Pic-less? Put something interesting in the Picasa search field
If I had to pick a hole or two, I'd like an option to make random images larger - the toggle between small and large doesn't make enough of a difference - and the ability to increase the degree of image overlap when running in landscape.
Download and install Plug In Launcher and you can rig your device to fire up Floating Image whenever you charge it. Now if you'll excuse me I need to gaze wistfully at the pictures of my last holiday... ®
We'll be making our selection of the best Android smartphone and tablet downloads every Tuesday. It you think there's an app we should be considering, please let us know.
iDevice fans, iOS App of the Week is published on Thursday.
Floating Image QR Code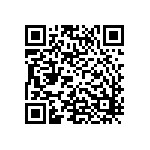 More Android App of the Week Winners

My Taptu
Thrutu
Catch
Notes
Launcher
Pro
Nuance
Flext9