Original URL: https://www.theregister.co.uk/2011/04/04/c64_prototype_pics/
Commodore 64 revivalist posts prototype PC pics
Closer to production, seemingly
Posted in Personal Tech, 4th April 2011 16:42 GMT
Commodore USA's way-behind-schedule re-incarnation of the original Commodore 64 - it was supposed to ship in June 2010 - is moving ever closer to reality.
The company has posted piccies of its attempt to fit a modern PC's internals into a 64 casing, described as a prototype.
"This is not the plastic, color or finish that the production units will have," the firm pledges.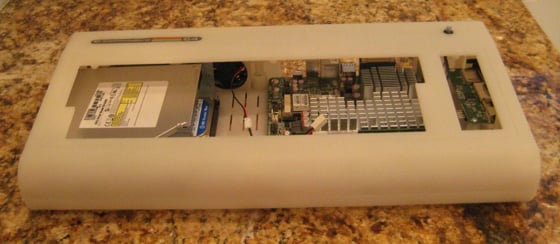 This version includes an optical drive and memory card port selection in place of the Rom cartridge and cassette deck connectors of the past.
Will it ever make it to market? We hope so - and that it appears before potential buyers forget what Commodore was.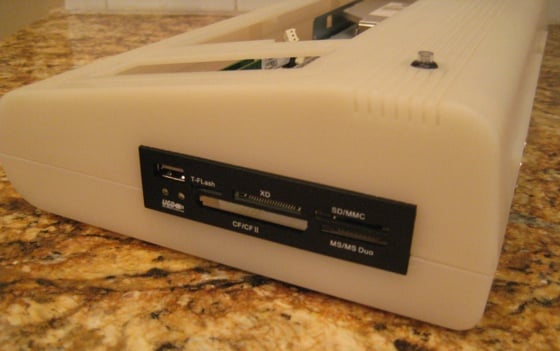 The original operation went bust in 1994, 12 years after the release of the first Commmodore 64. The Commodore brand - after a lengthy jaunt around Europe, passing through the hands of various companies - is now seemingly in the hands of Dutch legal entity Commodore Licensing BV.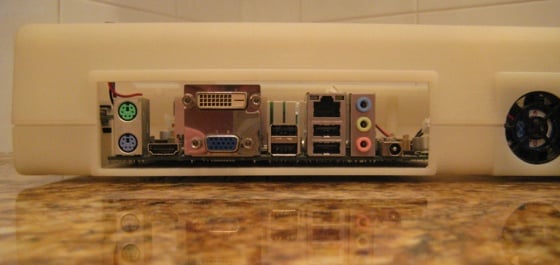 Commodore USA set up shop last year, launching in March 2010 with the promise to release a new-look 64-esque machine called the Phoenix and, later, the true 64-alike. Of which the Commodore USA website has many more pics. ®