Original URL: https://www.theregister.co.uk/2011/04/01/app_of_the_week_wink_o_meter/
W**k-O-Meter
Onan the Barbarian
Posted in Personal Tech, 1st April 2011 07:00 GMT
NSFW App of the Week If you're going to do something, do it properly. A fine creed, and just as applicable to playing the pink oboe as any other worthwhile hobby.
Designed not only to tell you how well you are doing it and what effect it's having, but also to encourage the development of your technique and make it a more pleasurable experience, this is the perfect app for anyone who enjoys making love to that most special of people - himself.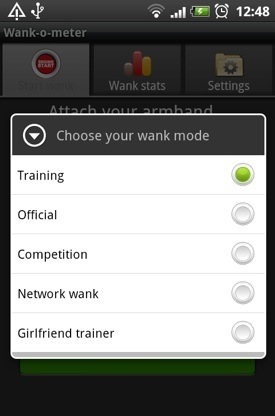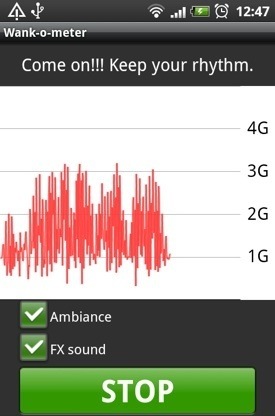 Select your style (left) then keep to the beat
Strap your 'droid to your favoured arm - surgical tape will do just fine - and do as Onan did. Afterward, the app tells you your vital five knuckle shuffle stats, including the total time taken, and the maximum and average forces exerted in either Gravities or Newtons.
Goodness! The Earth really did move...
Other and arguably more useful data - your cadence in beats-per-minute or Hertz, calories burnt, and the total combined length of your strokes - in metres or yards - is also shown.
The latter will come in handy - as it were - if you have set yourself a target of say, reaching the moon - or any other celestial body - and back. Well, it's good to have an ambition.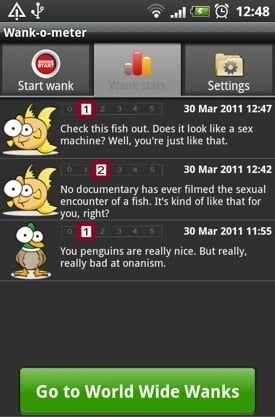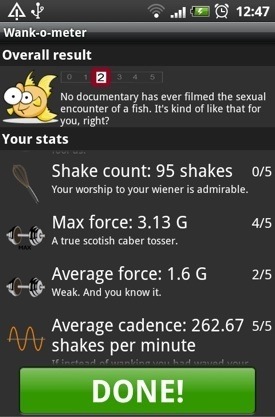 Rate your ranking
To help you get in the groove, the app will play one of 15 sounds ranging from a rather alluring feminine ecstatic pant to a Star Trek alarm, or a round of rapturous applause.
Hey diddle-diddle
The fairer sex isn't overlooked, with the list of alarms also including a delicate Boccherini Minuetto and what seems to be the sound of a bloke having a myocardial infarction, presumably more of a turn on if a large life-insurance policy is in the offing.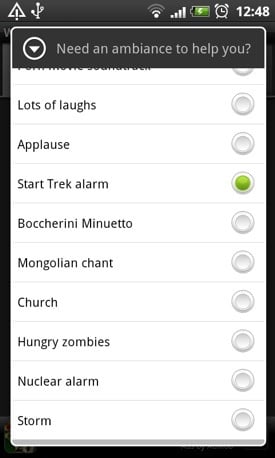 Make it sooooo....
You can also set a rhythmic sound effect to help you get in the zone - I'm reliably informed the lightsabre is particularly effective, especially with a racy pic of Carrie Fisher to hand.
If you want to speed up proceedings, the insistent door bell sound should do the trick.
At the end of every event the app rates your performance from one to five, an essential feature for anyone contemplating a career in competitive chicken choking.
There's even a related website that you can log onto using a code generated by the app to see how other pocket pool players around the world are getting on, or off. ®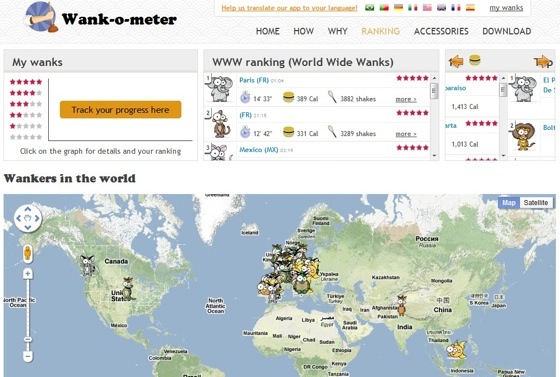 Busy lot, us Europeans...