Original URL: https://www.theregister.co.uk/2011/03/31/samsung_transparent_lcd_22in/
Samsung rolls out 22in see-through screens
Blade Runner-esque shop windows ahoy?
Posted in Personal Tech, 31st March 2011 11:25 GMT
Samsung has started to churn out 22in LCD panels. Nothing remarkable about that, you might think, but no - these ones are transparent.
The South Korean giant is making monochrome and colour versions, both of which have a modest 1680 x 1050 resolution and a 500:1 contrast ratio.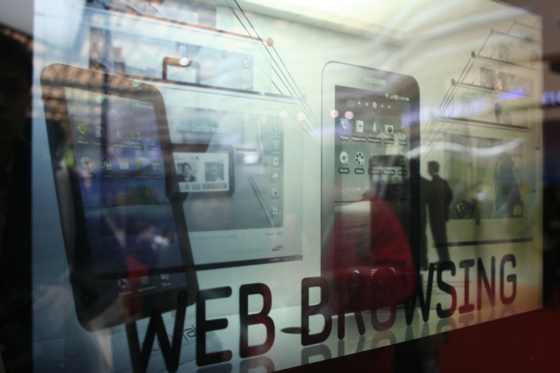 Both panels rely on a bright light source behind them, and because this backlight substitute isn't part of the panel, Samsung is able to claim its transparent panels consume 90 per cent less power than regular displays.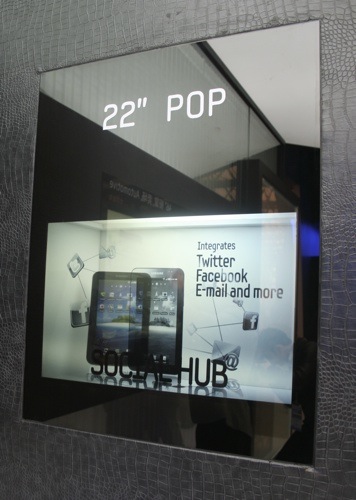 That said, Samsung claims the panels' high transparency - 20 per cent for the black-and-white screen and 15 per cent for the colour model, compared to five per cent for a regular LCD - means sunlight passing through the display and reflected back out again is also a viable light source.
The panels are fed from HDMI ports.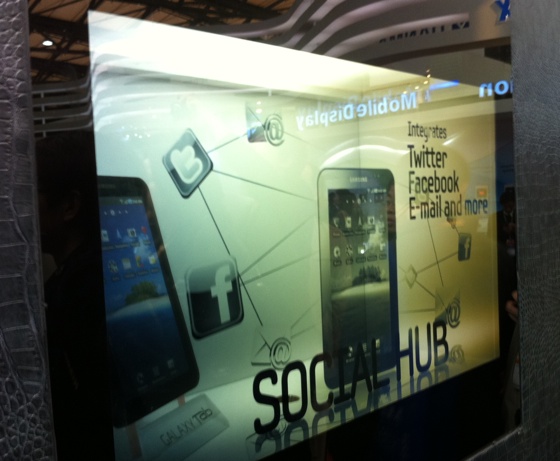 Samsung sees demand from advertisers and shop owners, a step toward a Blade Runner future of high streets splashed with video. ®