Original URL: http://www.theregister.co.uk/2011/03/29/review_smartphone_htc_incredible_s/
HTC Incredible S Android smartphone
Talked up?
Posted in Personal Tech, 29th March 2011 11:17 GMT
Review The Incredible S is latest in HTC's extensive line of Android handsets. It runs version 2.2 of the OS, includes a 1GHz processor, 8Mp camera and lots of clever tricks, but despite its distinctive rubbery look, it isn't hugely different from its siblings. Not that that's necessarily a bad thing, since it's still got plenty going for it.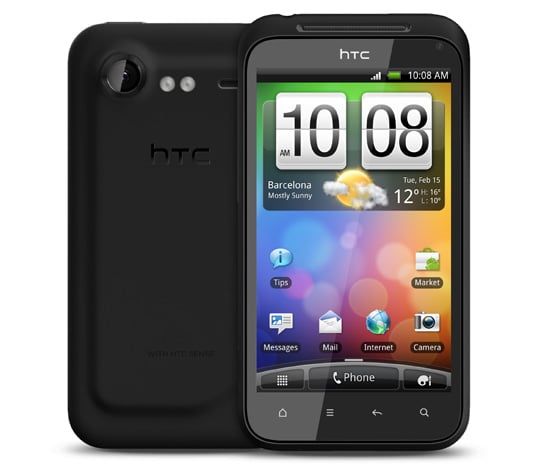 Rubber in hand: HTC's Incredible S
Yet it's those acres tactile rubberised plastic – used more sparingly on other HTC handsets – that really set it apart; taking up the entire 120 x 64 x 12mm casing. This phone isn't sliding anywhere when you put it down. At the front is a large 4in touchscreen with the four Android buttons below it on a touch sensitive strip – their orientation rotates when you turn the phone on its side – not essential, but nice.
Around the sides are a volume rocker and micro USB power/sync slot, with 3.5mm headphone jack and power button on top. The back bulges out slightly and housing the camera lens, dual LED flash and loudspeaker.
Dual core processors are the next big thing in higher end smart phones, but the Incredible S hasn't quite made that leap yet – perhaps the S stands for single? Certainly, the single core CPU drives things along very nicely and you never get the feeling that this is a slow handset. Indeed, there were no obvious signs of lagging when playing video, browsing the web or switching between apps.
It may not be running the very latest 2.3 Gingerbread version of Android, but 2.2 Froyo isn't very far behind. OK, so you don't have SIP calling or NFC (Near Field Communication) support, but most people won't really miss those features. Even so, an update to Gingerbread is promised, though it's not clear when exactly that will happen.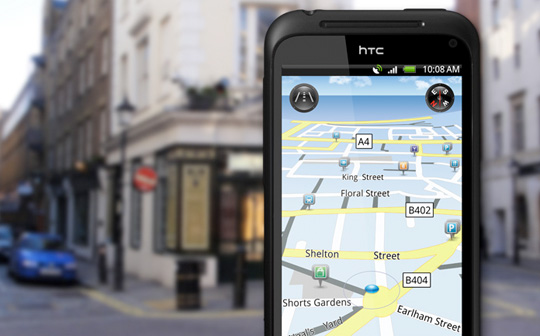 The incredible journey?
The HTC Sense user interface seems to get better every time. It's very easy to find your way around, with an increasing range of useful details. The widgets are, for the most part, very good, especially FriendStream, which pulls together all your messaging updates, the beautifully designed weather widget, plus a choice of HTC and Android calendars. There are lots of intriguing little touches too, like the fact that the ringtone drops in volume when you pick up the phone, and you can silence it altogether by turning it on its face.
First contact
It's very handy that you can download your contacts from Facebook to your phone book, but they're only virtually present – you can see their details but you can't organise them into groups unless you then save each one separately to your phone's memory – apparently, something to do with not wanting to clog up your phone's memory with details and ID pics.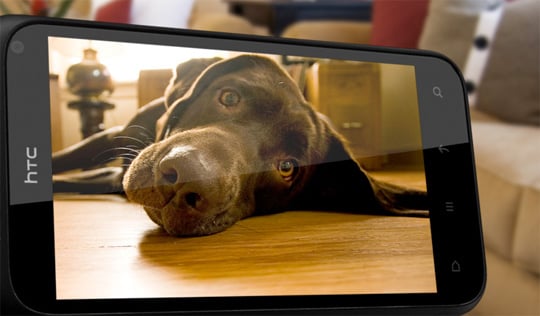 Sound Hound?
The Android browser does a fine job of rendering pages, plus you can pinch to zoom, and since Android 2.2 supports Flash, you'll be able to appreciate a bit more online video than you could with an iPhone, for instance.
Films look good on the clear, sharp 4in LCD screen and the fit-to-screen option is always welcome, though some may prefer to retain the film's dimensions au naturel, even if it means they're very small. The music player includes HTC's standard audio enhancements, including SRS WOW HD virtual surround, which has an effect akin to sticking your head in a speaker – the sound envelops you, but it can get a bit much after a while.
The Incredible S has an FM radio on board too, along with SoundHound, a Shazam-style song ID service. There's 1.1GB of storage on the phone, plus an 8GB microSD card supplied for your tunes 'n' flicks, but you can boost that by up to 32GB if you feel the need.
DLNA networking compatibility means you can use the Connected Media app to send pics and video wirelessly to a compatible TV too. There's also a 1.3 megapixel camera on the front for video recording – and you can use it with any other phone that does video calling (well, except the iPhone 4).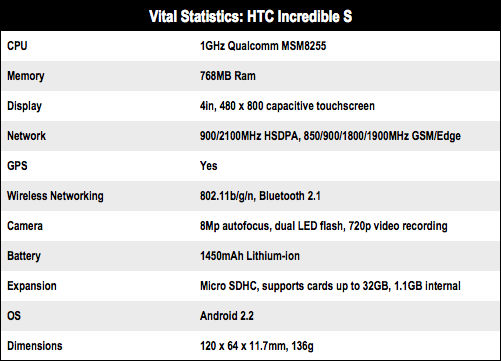 Camera tricks
The camera has a strip of icons down one side, allowing you to switch between stills and video, activate the harsh dual LED flash, add effects and view your pics. Like the Android buttons, they switch orientation when you turn the phone on its side. There's no manual shutter button on the side, but the large virtual button on the display is sensitive enough to make it easy to snap your pics without wobbling. Pressing the effects button brings up a series of icons demonstrating what they'll do to your pics and there's a basic 2x zoom operated by an on-screen slide.
Sample Shots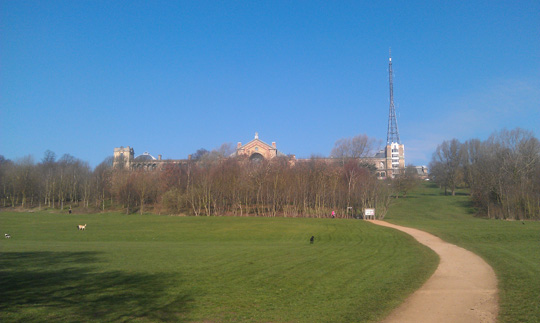 Click for a full-resolution crop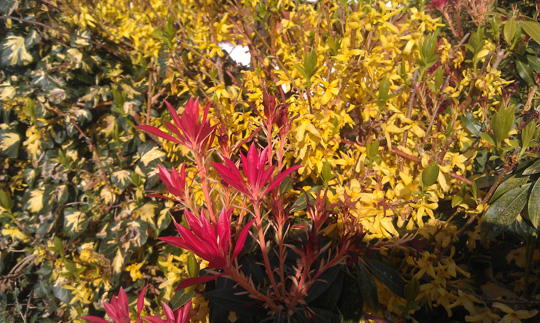 Click for a full-resolution crop
There's also auto focus, timer, geotagging and face detection. I've become used to image quality being a bit of a let-down on HTC camphones but they do seem to be getting better. The autofocus is generally pretty robust, even for close-up shots, and the colour balance was generally fine too, though it can be prone to slight oversaturation.
Core issues
There's 720p HD video recording on board too, which delivers more or less what it promises. There's no onboard video editor, so you can't quickly knock up a magnum opus, but there are several available from the Android Market or you can transfer the 3GPP files to your computer and do it there.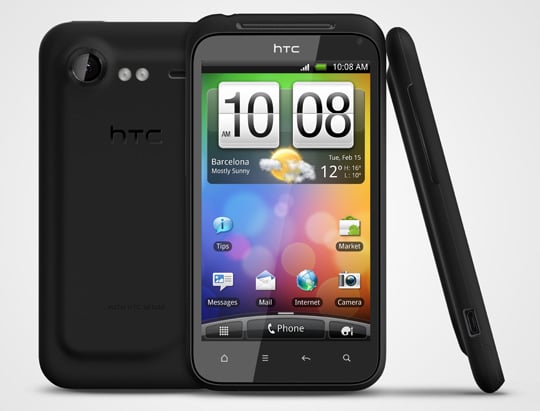 Mission Incredible: Android updates promised soon
HTC Sync offers a range of options for syncing your data, including organising your music (it allows you to save iTunes and WMA playlists), as well as your calendar and Outlook contacts. You can also arrange to sync documents, pics and your browser bookmarks. Quickoffice is on board too, allowing you to create and view Word and Excel docs. Battery life certainly didn't break any records but didn't disgrace itself either, delivering a full day of fairly heavy use.
Call quality doesn't do a lot to distinguish the Incredible S, but that's really a good thing. The speaker offers a full, well-rounded tone to speech, even with the volume cranked up to full – nothing to complain about there.
Dual core processors are the next big thing in higher end smart phones, promising significantly faster usage and expanded multitasking (though quite possibly even shorter battery life) but the Incredible S hasn't quite made that leap yet. While some might prefer to wait and see, I must admit I never got the feeling that this was a slow handset. There were no obvious signs of lagging when playing video, browsing the web or switching between apps.
Verdict
With an older version of Android the Incredible S may not be at the cutting edge, but it's a perfectly fine smart phone with the latest HTC Sense nick nacks, versatile syncing software in HTC Sync, an 8Mp camera and a stylishly different design. ®
More Android Smartphone Reviews

Motorola
Defy
HTC
Desire Z
Google
Nexus S
LG
Optimus One
Motorola
Milestone 2