Original URL: https://www.theregister.co.uk/2011/03/25/nintendo_3ds_faq/
Nintendo 3DS FAQ
Your questions answered
Posted in Personal Tech, 25th March 2011 07:02 GMT
What is it?
The Nintendo 3DS is the successor to the Nintendo DS handheld games console and can produce 3D effects without the need for special glasses. Not only can users play games in 3D, but they can also take pictures with its two cameras, as well as network with Wi-Fi. More on that later.
So how exactly does the screen work?
The screen uses an auto-stereoscopic parallax barrier which cleverly sends a different image to each eye, fooling the brain into seeing a 3D output. For the technical lowdown of exactly how this functions, here's an insightful article on auto-stereoscopic technology.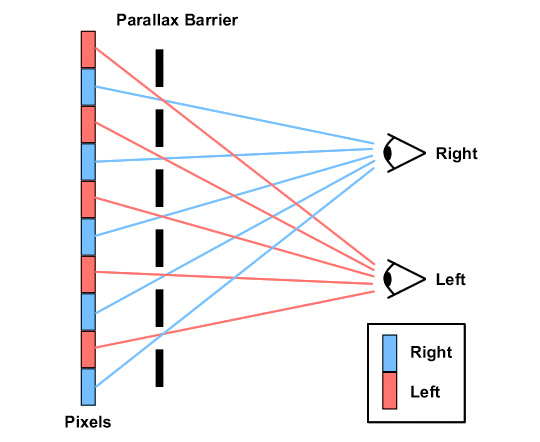 Is it actually unhealthy for my eyes?
While it is recommended to take breaks from viewing any console, Nintendo says the breaks should be more frequent with the 3DS. It has also put out a warning that kids under the age of six shouldn't use the 3D effect at all, as their eyes aren't yet fully formed and it could stunt their optical development. Recently, however, doctors have claimed it could be used to pinpoint early signs of eye disease, but sustained use isn't recommended.
I've heard terrible things about the battery life - is it poor?
Unfortunately, yes. The battery life on the 3DS is pretty shoddy, with an average span of 3-5 hours. When playing 2D DS games, that figure increases to between five and eight hours, but it's still a far cry from the DSi, which had a battery life of up to 14 hours. Still, as time goes on we will almost certainly see a range of battery boost options, such as the Nyko Power Pak+ pictured below.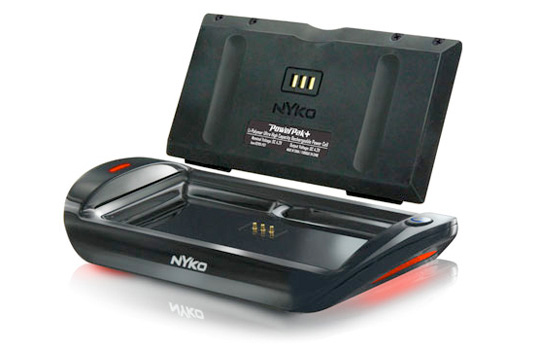 Is it backward compatible with older DS games?
It certainly is. All DS games will work on a 3DS, provided they didn't use the Gameboy Advance slot. They can be stretched too to fit the new resolution, should you wish to tamper with the proportions slightly.
Will it make my DS games 3D?
No.
What's this I hear about it being region-locked?
Unfortunately, all 3DS consoles are region-locked for 3DS games. Nintendo really missed a trick here, after all, its a PORTABLE console. DSi enhanced games also remain region-locked, but you'll be pleased to know all Nintendo DS games are still region free and those old Japanese cartridges you own will still run on your shiny new European 3DS.
Can I transfer DSiWare games to the Nintendo 3DS?
It will be possible once the eShop launches in May. Details of how it will work haven't been released yet, but be patient, we've been assured they will be soon. We'll let you know as and when.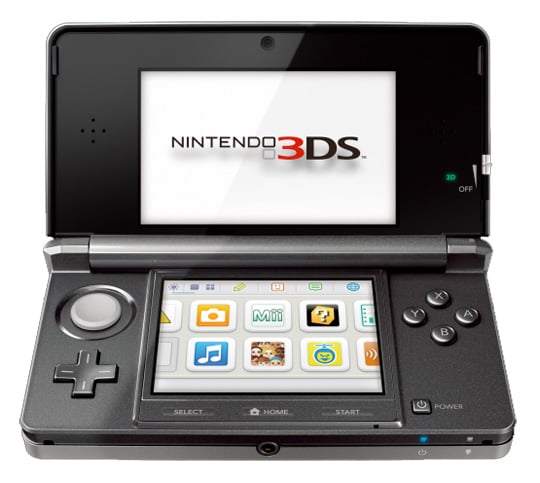 So will I be able to download content when this "eShop" opens?
You certainly will. You can pick up old classics through a virtual console, from Gameboy titles to the Turbografx-16. You'll also be able to download 3DS Ware games, in a similar service to Xbox Live Arcade. Finally, there will be classics converted into 3D and made available too. Details of games coming out will be released in the eShop and can also be sent to you through the SpotPass feature.
WTF is SpotPass?
SpotPass swaps and downloads information from the internet over Wi-Fi. It will automatically connect whenever a hotspot is detected and - with your permission, of course - download content, including trailers, forthcoming game info and system updates.
Are there any pre-installed games?
The 3DS has stuff to keep you entertained without the need for a game cartridge. This includes camera and sound applications, a web browser, several Augmented Reality games and an activity log. There's also the inclusion of Miis, similar to those on the Wii, which can be used to communicate with others in the console's StreetPass features.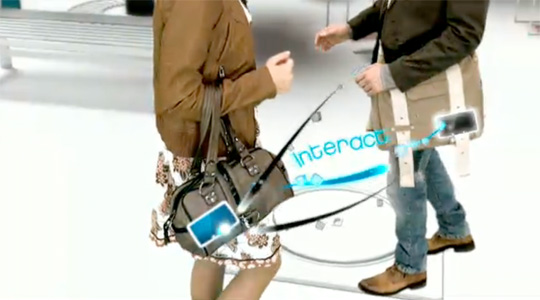 WTF is StreetPass?
StreetPass means that when you are within a certain proximity of another 3DS user - 30 metres to be precise - the console will swap details, trade data and allow your Miis to do battle.
What accessories does it come with?
The boxed 3DS comes with a charger and a charging cradle, a 2GB SD card and a spare 3DS stylus. It also comes with six Augmented Reality game cards.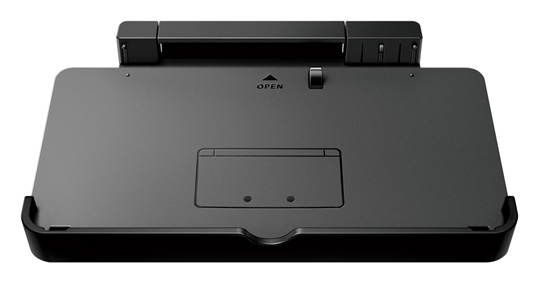 Does it charge through a proprietary connection?
I'm afraid so, unfortunately. It's different from the DS chargers too.
Hmmph, what else can I ask you about?
Anything you like, fire away, just don't ask me about politics. You won't get a positive reply. ®