Original URL: https://www.theregister.co.uk/2011/03/24/ten_on_ear_headphones/
Ten... on-ear headphones
Kicking cans
Posted in Personal Tech, 24th March 2011 13:00 GMT
Product Round-up Here we go again with another headphone roundup. This month we're looking at on-ear models, your everyday portable friends that cover the lugs and don't get coated in wax by sitting inside them.
That could mean flat-panel heaphones, or ones with small cups that don't completely enclose the ears. These guys are generally built for taking out and about, for PMPs and other pocketable audio devices. They shouldn't dent the wallet like the more serious over-ear models we reviewed recently either. Here's a selection of ten for your consideration.
Due to popular demand, we've also included a specification comparison table at the end. See, we do listen to your suggestions. This should clear up any lack of technical chit-chat in the write-up itself. Righty ho, let's get down to business.
AKG Q460

The AKG Q460s are the second pair of Quincy Jones branded cans I've been fortunate enough to try, however unlike the Q701s, covered in the over-ear headphones roundup, the Q460s are geared up for everyday use and don't make me look like a pleb when wearing them. In fact, on the contrary, I feel rather trendy. They fit comfortably, sitting on the head with a padded leather headstrap and small padded cups.
The oxygen-free headphone cable features built-in controls and a mic enabling phone use. Of course, there's gold-plated connectors and an adaptor which fits in a very sturdy and slick little flightcase along with the cans which fold away neatly, sitting cozy inside.
The first thing that strikes me with the sound is that it's very loud. Volume levels can be turned quite low and the AKG Q460s still deliver a robust output, which on portable devices, will probably save a bit on battery life. Louder still, the audio is great, bass tones slightly emphasised, and a strong and clear midrange. The only downside is the output doesn't seem particularly dynamic which affects the general definition. Still, the size of these cans is appealing and overall they deliver a warm sound such that I wouldn't be disappointed if I'd decided to invest in a pair.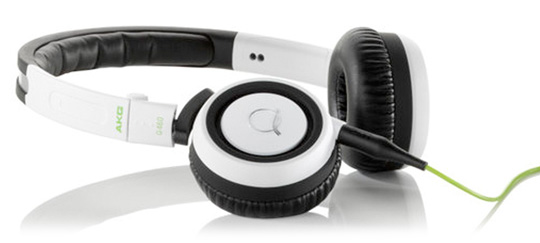 Reg Rating 85%
Price £130
More info AKG
Audio Technica - ATH-RE70

Based on the design of the company's ATH-2, which were first introduced 30 years ago, the ATH-RE70s certainly have a retro look to them. The design features a cream body, brown leather pads and a headband that sits like a belt on the inside of the sprung metal frame for comfort and style. Slick. The headphone adjustment mechanism is quite unique, as the circular cups slide up and down the inner part of the clips, keeping the frame unchanged, with no stretchy pull-out bits. Not great for travel though - they don't fold away neatly and appear quite delicate, although in use they proved surprisingly robust.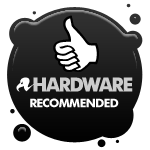 The fixed cables attach in a lanyard fashion maintain the retro feel of the cans. However, I have on occasion found my headphones of yesteryear getting tangled in my office chair and irreparably breaking. So I prefer a singular detachable arrangement even though there may be various audiophile arguments supporting Audio Technica's cabling choice. That aside, the ATH-RE70s do deliver a tremendous output. The crisp top-end frequencies come through with a huge impact - you can really feel those snares. I love it. Jimi solos really rock, Miles' trumpet has a serious authority and Herbie hammers those keys like he's really in the room. The lower-end and midrange are clear and well spread and when it comes to the overall sound, these get full marks. Nuff said.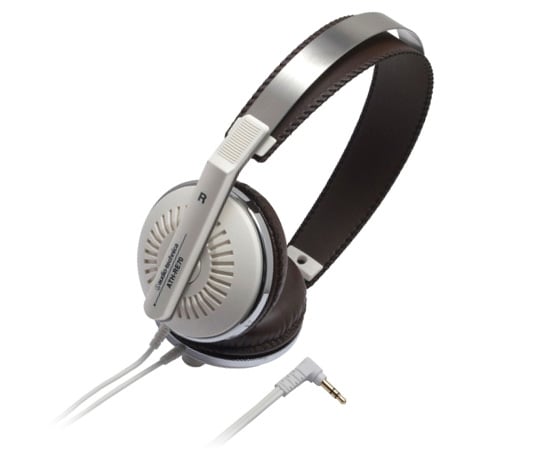 Bowers & Wilkins P5

When I reviewed the Bower & Wilikins' P5s back in September 2010, the pricetag is what caught my eye first of all. Yet following the over-ear headphones roundup and some of the ludicrously priced models I've had the pleasure of listening to, the £250 mark doesn't seem too crazy after all. The frame is slick, with curved metal corners and smooth connections. The sheep's leather headband and large padded ear cushions can work up quite a sweat in sunny conditions, but they isolate noise exceptionally well with no need for signal processing.
The rubber-coated cable may appear fixed, but the cans split apart to reveal otherwise, with a connection method tucked away inside, so if it was to snap, replacement would be an easy job. The P5s come with two cables too, one with built in iPhone controls and a mic - something that is fast becoming the norm for on-ear ranges.
While the top-end frequencies are crisp and crystal clear, there is a very pronounced bass and warm feeling to the overall output. For on-ear headphones they remain on the expensive side, but they ooze class at every joint and are especially comfortable, combining elegance with classy sound. A tempting choice, if cost isn't an issue.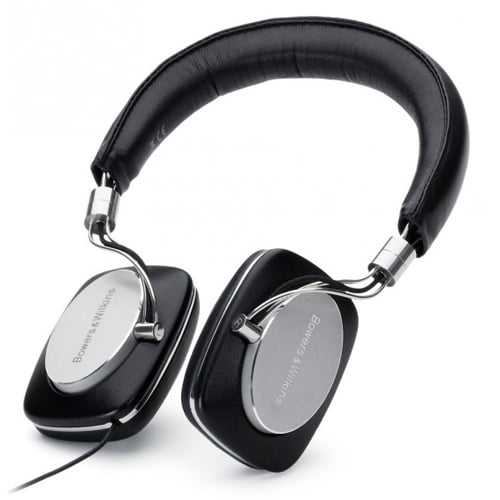 Grado SR60

These award winning wonder-cans from the company you all wanted to hear about, are extraordinarily minimalist, but also extremely comfortable and a fantastic listening experience. The headband adjusts neatly, in a smooth fashion with no clips, while left and right is clearly marked with huge capital letters on either side. The SR60i couldn't look more basic if it tried, but boy are they comfy, with the flat panel foam pads pressing against the ears with perfect pressure.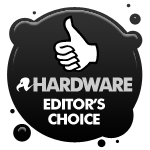 The pads rotate all the way round and despite the cheap plastic feel to the cans themselves, they seem pretty durable overall. Then again, once more we see a lanyard cable system, which is a clear danger for chair tangling accidents, but has to bring something to the sound. I mean, these really do take central podium for audio quality.
Since my previous roundup, open backed designs have been a preferred choice for me and, despite leaking a lot, I love the sound you get with them. The SR60i feature a non resonant air chamber and a vented diaphragm, neodymium magnets and copper clad coils. Tech aside, the output sounds amazing. Higher frequencies are a joy and the midrange is über clear, making listening to vocal music a real joy. Bass frequencies are well rounded, a little emphasised perhaps, but nothing too dominant. Overall I can't rate them enough and despite their basic design, it's well worth splashing the cash on a pair.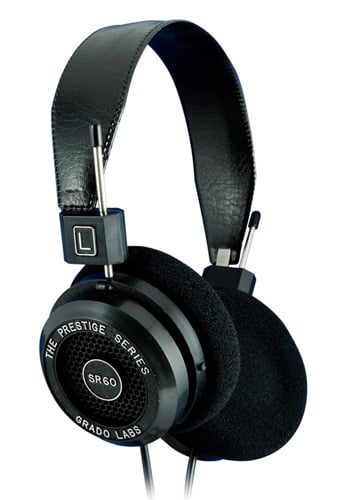 Reg Rating 95%
Price £90
More info Grado
Klipsch Image One

Probably better known more for its in-ear range, Klipsch branches out here with the Image One and does quite a successful job in doing so. You could argue that the cups are a little big for this roundup, almost fitting in the over-ear category, but I thought I'd give them a run for their money anyway. The design feels somewhat exhausted and plain, with tacky ear-cups which have a band of fingerprint-magnet plastic around them. However the rest of the body is covered in that 'I want to stroke you' rubber coating and the headband sits comfortably, so there are a couple of plus points for starters.
Although they fold flat, the Image Ones come with an uninspiring carry case that feels a bit cheap. Still, the inclusion of an airline adaptor (double-jack jobbie) is thoughtful for those regularly on the move. There are built-in iPhone controls too, which again feel rather cheap and are attached to the basic rubber cable that tangles easily. Once again we see a lanyard fixed cable setup, but here the audio quality is less standing ovation and more "meh".
Not that the Klipsch Image One sound that bad. They're just a tad too bass heavy, which makes the overall output feel like it's sat in the midrange too much. They do grow on you though and I became more accustomed to the sound balance. Yet after sustained listening my ears began to fatigue. I wouldn't complain if I was given them as a gift, but I wouldn't say they were worth the money. There are plenty of alternatives out there for less with a far better output.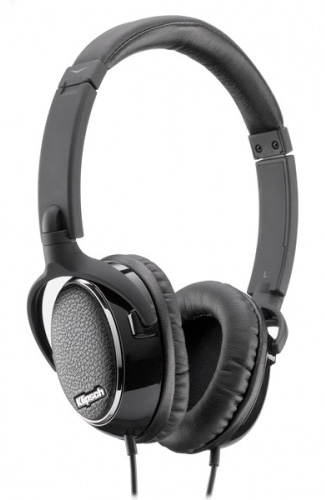 Reg Rating 75%
Price £130
More info Klipsch
MEElectronics HT-21

MEElectronics says on its main site that the HT-21 headphones have a "Clear sound and deep bass". I can't help but laugh at these claims. There is hardly any bass to these at all, and I don't know where to begin with the criticisms. Inevitably a roundup will uncover lesser performers, and the HT-21s are one of the worst pairs here. Then again, for £20, what can you realistically expect?
The build is flimsy and likely to break quite easily should you accidentally sit on them. They sit awkwardly on the head too, with parts of the band unnecessarily raised from the cranium. Although the cable connects to a single ear-cup, it is fixed, which certainly doesn't improve the audio quality. They do fold away very compactly, but the bag they come with is disgustingly cheap, like a plastic pouch you'd carry your swimming goggles around in.
As stated, the bass frequencies are definitely lacking. There is far too much top end and an almost piercing output to the HT-21s, especially when compared to the rest of the models in this roundup. In search of some positives, let's just say I'd be delighted with them if they were handed to me by an air hostess on my economy flight to Paris. I wouldn't be trying to stuff them in my bag at the end of the flight though, which became something of a habit. While I'm confessing to my petty inflight crimes, I once unscrewed a seatbelt too – these long haul flights can be very boring – and it made an awesome belt. Hey, don't be so judgemental, I was like 14 at the time.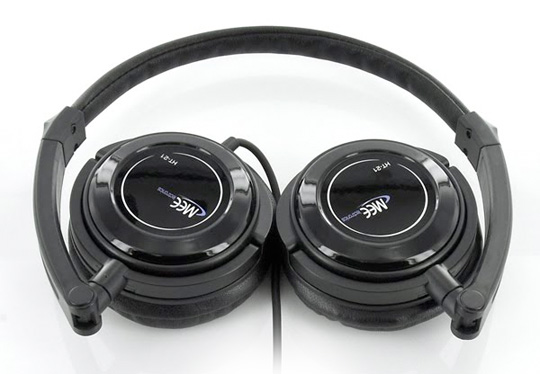 Monster Beats Solo HD

The Beats Solo HD give off a fantastic first impression; they look well constructed, cool as ice and are extremely comfortable on the head. The Beats Pros that I formerly fell in love with were rather heavy, but these are quite the opposite – you know they're there, but they don't weigh your head down. The plastic body feels like it could break easily, but they do fold away neatly and come with a compact carry case. The cable, which has slick iPhone controls built-in, is detachable, connects into one earphone and, although it's just rubber-coated, it has a unique ability not to get tangled - perhaps due to its thickness.
With these on, once again, I could grace the streets with swagger, turning the heads of fashion victims who see the 'b' and want to know which model I'm wearing. However the Solo HDs are pretty, especially as these are the Product Red special edition, so money goes towards helping those with Aids. Not hearing aids though, even if that may be more fitting in this case, as the Solo HDs are booming.
Yep that NWA production wizard has worked his magic again, creating a set of headphones that are geared towards bopping your head to hiphop. They are very bass-centric though, which can make the sound feel quite muffled at times and the top-end frequencies feel like they need to stand out more. Still, they have a real impact and ravers and urbanites will no doubt enjoy the bassy output. The main problem here though is the price. They're way too expensive for what you get. They also leak a lot of sound, which is very odd considering they are quite the isolator. And on that note I think I'll pop them on and break out The Chronic, I mean, the classic Dre album, of course.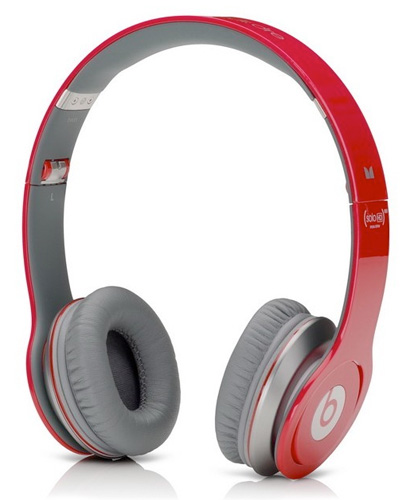 Reid and Heath Acoustics SA-850

When I reviewed these beauties last October I was taken aback by their value for money. I've run through dozens of headphones since and my view remains the same. In a bid to expand the range and shake off the tag of fashion cans, Audio Chi has merged into Read and Heath Acoustics, and the W-series has been renamed the SA-850s. These lightweight badboys rest snugly on the ears and as they don't squash the luggers, can be used for sustained periods of time. As a result, they're not the greatest for noise cancellation, leaking more than the average pair of cans.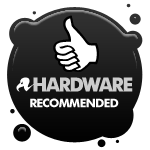 The detachable cable has a fibre weave sheath that prevents tangles and it connects into the left egg shaped capsule, which in black proves to be a fingerprint magnet. The quilted headband is decorated in an odd criss-cross stitch pattern which looks rather girly and a tad tatty. Yet despite the worry the tattiness would increase over time, they've done remarkably well at sustaining their original look.
Sonically, the RHA SA-850s don't cut corners, reinforcing drivers with titanium and packing in neodymium magnets and a copper clad aluminium voice coil. The result is wonderful, with a vibrant low-end and a good overall presence. While I feel the mid-range still lacks some clarity, the output is quite spacious, the result of what the company used to call 'Super-Aural Driver Positioning'. That tag appears to have vanished from the new site though. I was lucky enough to keep hold of my review pair and have used them ever since on a regular basis. They've stood the test of time well, continue to satisfy and won't break the bank either.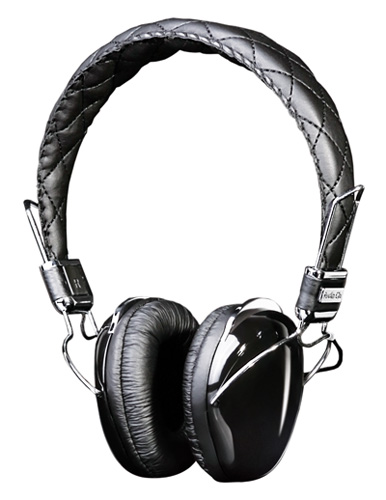 Sennheiser HD 220

You can't go wrong with a pair of Sennheisers. The HD598s took our 'Editor's choice' accolade in my previous headphone roundup, so I was interested to see what the company could offer this time around. The HD 220s are the current model being pushed, involving a collaboration with popular sports brand Adidas. I'm not sure what to make of them. In once sense the Adidas design feels mega chavvy and with a matching jogging outfit I'd feel very Vicky Pollard, minus the mammaries. However, on the other hand, they could be very Run DMC and as I'm quite the rapper myself, I'll roll with the latter. The alternative Adidas-Sennheiser collaboration, the HD 25s, are far more hiphop though.
The HD 220s are comfortable enough, but do have a plasticky inexpensive build about them. While it's nice that the cable attaches to just one ear cup, it is still fixed and a quick tug could find them broken, especially as the cable is ultra-thin. Apparently they're optimised for iPhone (and iPod), although there's no mic or built-in remote. However, they do have the lowest impedance here which will help bolster the output from PMPs and the like.
When it comes to the sound they have a real quality to them. The output is well balanced, with one of the most unbiased frequency ranges in this roundup. Sennheiser crafted these cans like a Gordon Ramsay fish recipe: nice bass, clear midrange, crisp top-end, done.
To top it off they also fold flat and come with a matching Adidas carry bag. Not bad. Overall, the HD220s make up for their cheap build with a fantastic sound and a low cost. If sports is your thing and you don't like in-ear models, then these are a wise choice and for that price, could be a no-brainer (insert chav joke here).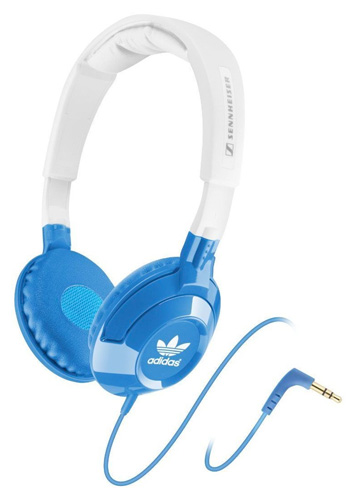 SkullCandy iCon Soft

Everywhere I go I see Skullcandy headphones gracing people's ears, so it must be quite a popular brand. But then again, perhaps I just notice them more because of the eye-catching designs. In this case, the iCon Soft have a fugly style with a seriously weird shape. The back of the earphones are interchangeable and comes with an alternative design, but why make headphones that have a huge headband and tiny cups? It just looks wrong, this image doesn't show you how strange they look in situ. Furthermore, they constantly feel like they're slipping forward off the ears, which is unbearable.
By the time they've settled, the sound is essentially being drilled into the nobly bits of the ear - the part of your head a medical boff or body piercer would call the tragus. This affects the sound, of course, which is less clear and effectively muted through skin. Am I just wearing them the wrong way round? I don't know because there's no clear indication of which is left and right, however, put them on the wrong way and the fit is even weirder. The audio is quite poor too as it lacks definition. Up the volume and it sounds somewhat distorted. Yuck!
There is the inclusion of an in-line mic and controls, although it's all a bit cheap, then again, the iCon Soft don't cost a lot. Also, the company's appeal is that its offers inexpensive headphones to the "Hey, look at me" crowd that would probably prefer to spend money on skateboards, hoodies and dare I say, packets of Rizla. They'd probably fit okay too if they were held in place by a beanie. I guess if you fit into that bracket, or simply want some fluorescent standout cans, there may be some Skullcandy out there for you, but I'd steer well clear of this model. Not cool. ®