Original URL: https://www.theregister.co.uk/2011/03/23/igamer_game/
iStunt 2 on the iPhone 4
Cunning stunts
Posted in Personal Tech, 23rd March 2011 07:00 GMT
iGamer That's it, hands, you deserve a break. You've worked tirelessly these past few weeks and proved your mettle.
Dead Space and Rainbow Six: Shadow Vanguard were enjoyable iOS games, but playing them back-to-back was far too much like hard work. These fingers are done playing digit-Twister for a while. Time for a holiday. Time to hit the slopes. Time to play iStunt 2.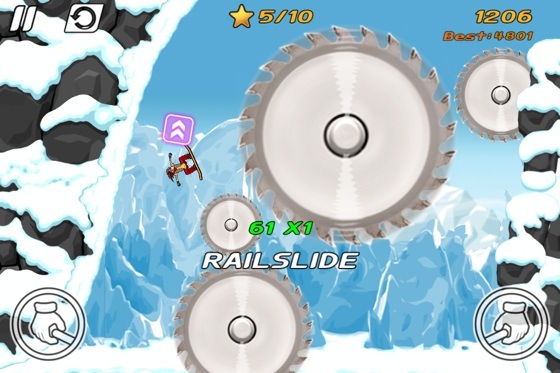 Wintering at Ubergurgl was never like this...
Miniclip's port of its popular Flash title is a timely reminder that the best mobile games are often the least complex. A comfortable fit for the platform and audience, unlike those recent technical showcases, iStunt 2's ambitions haven't been shoehorned into the iDevices at the expense of simplicity: just two buttons, two swipes and the gyroscopic tilt control your snowboarder.
But while the inputs may feel laid back, the physics-based gameplay is anything but.
The first few of iStunt 2's 42 levels start simply enough. Gradual slopes and wide chasms prove fertile playgrounds for Nosegrabs and Indy Backflips, and conspicuously long stretches presage hazards with leisurely time to duck or jump.
The game soon ramps up the difficulty, though. Speed boosts and rails inject urgency and giant buzzsaws increase the peril, but it's gravity that really takes iStunt 2 off-piste.
Gravity switches flip the world on its axis so fast even Shaun White would get a nosebleed. Up and down become fleeting conventions, landing upright a quickfire test of spacial awareness. The challenge is taxing enough when combating the physics alone, but iStunt 2's scoring system cleverly promotes recklessness.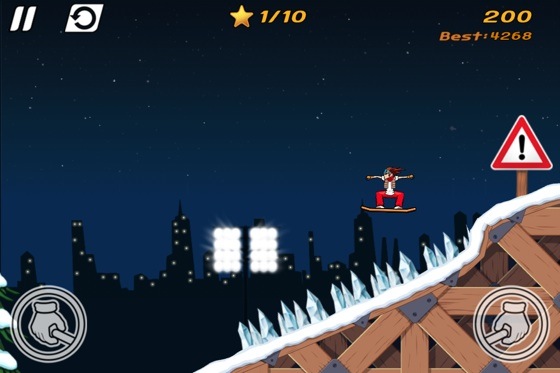 Spikes Harvey Rotten
The lure of a gold trophy and the kudos of fully-integrated Gamecenter leaderboards constantly goad you to pull off insane tricks while punishing every over-ambition with a crumpled, ragdoll death. And the extra enticement of ten collectible stars per level adds an additional layer of replayability.
Slope, slope, quick-quick, slope
Checkpointing ensures the challenge never descends into a grind. Stringing together a dozen seamless tricks between gates might still prove a rigorous test of memory and skill – frequently demanding twenty-or-so retries before mastering an individual section - but it's also never an unfair one.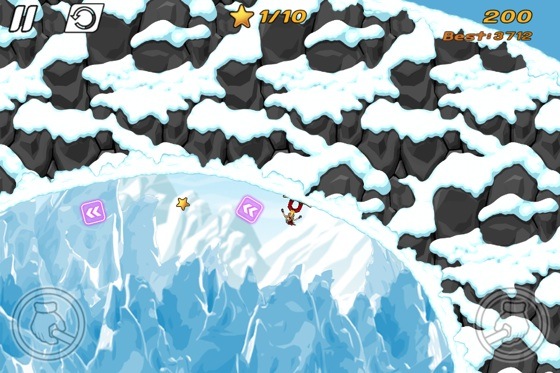 Up and under
Occasional glitches frustrate, but never rankle. Momentum is too easily lost at times, a forced retry your only option as your boarder pulls up short of the next jump. And once or twice the physics system loses it all together, suspending you indefinitely in mid-air or flinging you way off course.
But these glitches are extremely rare and never detract from an otherwise charming game. Already a great Flash game, improved speed, additional tracks (with more promised) and, most importantly, tilt and touchscreen controls mean iStunt 2 is an even better iOS game.
Verdict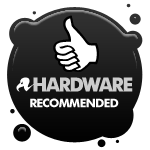 iStunt 2 tipifies the very best in casual game design. Simple mechanics and instant playability belie deep gameplay and insatiable moreishness. The challenge constantly treads a fine line of tolerable cruelty, where frustration is tempered by gradual mastery. Easy to pick up, iStunt 2 proves impossible to put down. ®
iOS and Android - Reg Hardware's resident game guru, Andrew Bailey, will be making his pick from all the key mobile gaming platforms every month.