Original URL: http://www.theregister.co.uk/2011/03/15/app_of_the_week_android_catch_notes/
Catch Notes
Your thoughts on all your devices
Posted in Personal Tech, 15th March 2011 07:00 GMT
Android App of the Week Trying to keep your spur-of-the-moment scribbles and jottings synchronised twixt phone and computer can be hard enough, and with third-device tablets hoving into view the problem is only going to get worse.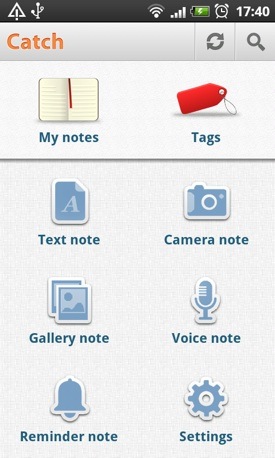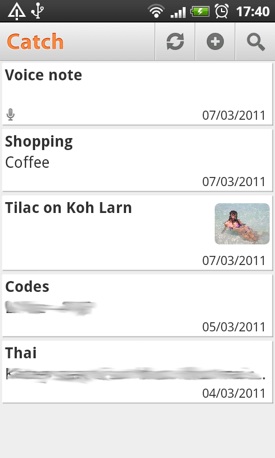 Catch Notes: speak your brains
This is where Catch Notes comes in. It's a relatively simple note-taking app that supports text, voice recording and picture notes, but when you add or edit anything it automatically synchronises your data across all the devices you have the app installed on.
You can also access your account though a web browser so you can create and edit notes from the comfort of your keyboard and have them appear as if by magic on your mobile device.
Chrome users even benefit from a handy browser extension.
Catch Notes supports hash tags making it ideal for anyone who is a compulsive note taker and wants to search through their stuff later. There's also a facility to share content directly though Facebook and Twitter - or by way of any other messaging application installed on your device.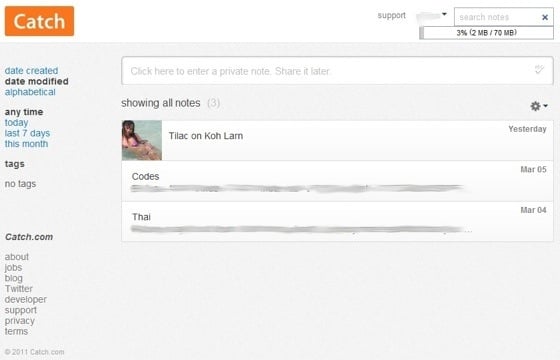 Notes typed into a browser immediately appear on your phone and tablet
Reminders can be set to flash up in your handset's status bar at a predetermined time. At the moment, alarms don't sound on synchronised devices, but the developer tells me it is working on a fix.
Notes can also be location tagged to remind you of the where as well as the what and the when.
Multiple devices, multiple platforms
Individual notes can be pinned directly to your device's home screen for quick access, and there is also a handy homescreen widget.
The jewel in Catch Note's crown is its multi-platform support, so you can keep your iOS and Android devices in perfect harmony.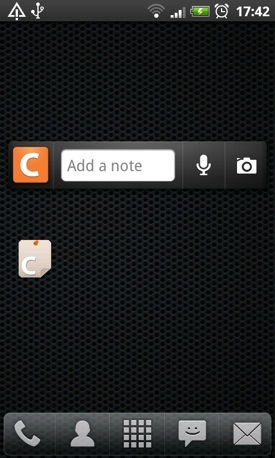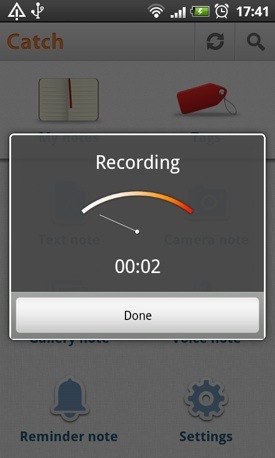 Catch Notes has a homescreen widget - and a voice recording facility
The free version comes with 70MB of on-line storage, but for $5 (£3) a month or $45 (£28) a year you can upgrade to the Pro version which gives you 1GB and the ability to upload PDF and Office files as attachments.
That price structure seems a bit steep when you consider that Dropbox gives you 2GB, so I'd suggest sticking with the free version and exercising some restraint with your voice recording.
We'll be making our selection of the best Android smartphone and tablet downloads every Tuesday. It you think there's an app we should be considering, please let us know.
iDevice fans, iOS App of the Week is published on Thursday.