Original URL: http://www.theregister.co.uk/2011/03/11/review_headphones_marshall_major/
Marshall Major over-ear headphones
Can cans
Posted in Personal Tech, 11th March 2011 07:00 GMT
Review Marshall, a name most widely associated with the kind of huge stacked guitar amplifier cabinets seen at stadium rock gigs, has launched two sets of headphones. The Marshall Minor is an in-ear set designed for mobile phones, and includes a mic on the inline remote control.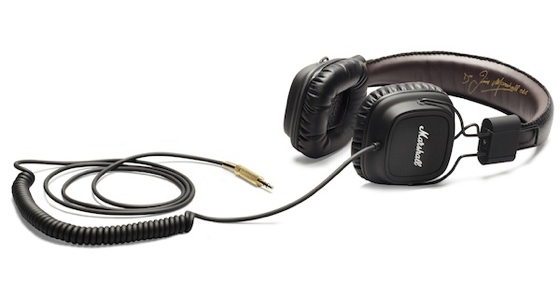 Marshall's Major: definitely more Tom than John
These cans, the Major, are aimed at desk jockeys, whether the desk in question is of the office variety or in a studio and covered with faders and switches.
While the Minors are bulky for in-ear 'phones, these bigger cans are much neater than most headphones, and their collapsable design means that they're easy enough to throw into a bag and carry with you.
Marshall's heritage is thoroughly in evidence all over these headphones. The outer part of the headband is made from the same vinyl as the exterior of the company's iconic amplifiers. And that familiar embossed white logo is on the side of both ear cups. There's even a print of Jim Marshall's signature in the underside of the padding on the headband.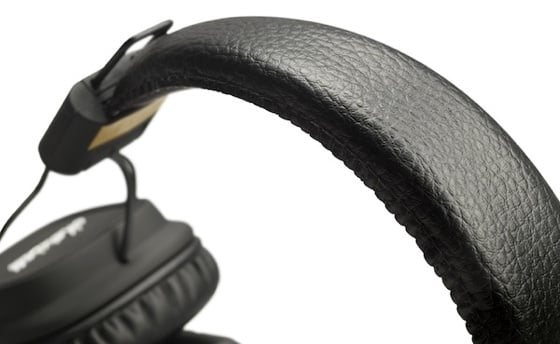 Signature leather look
As well as being compact, the Marshall Majors are light which not only makes them easily portable, but comfortable to wear too. I found that even wearing them for long periods they were barely noticeable.
Kerrang
I particularly liked the coiled cable which meant that there was plenty of length when it was needed, but the cable stayed out of the way and, more importantly, didn't tangle, when it wasn't.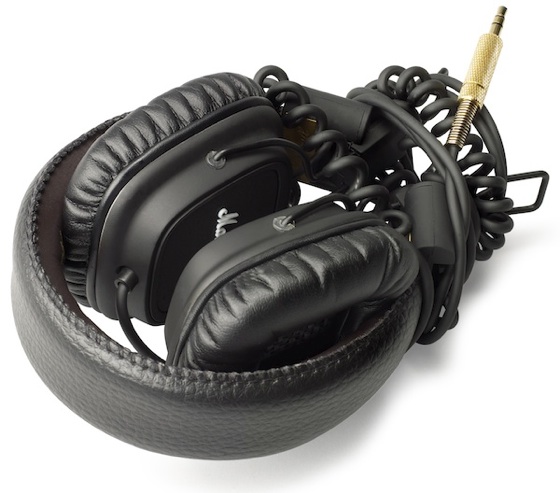 The cable is easy to wrap, hard to tangle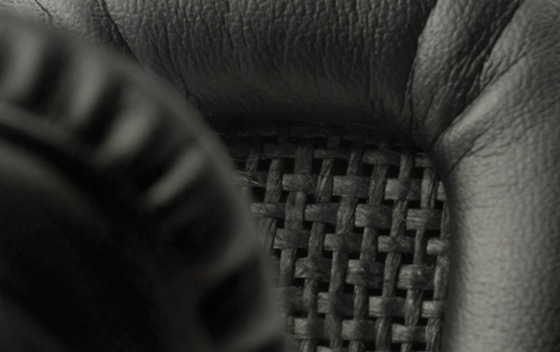 Aye, pads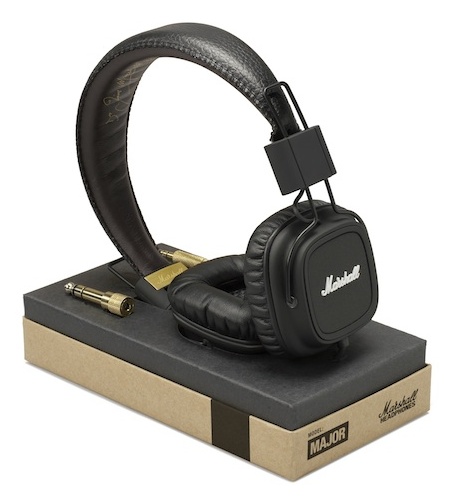 Comes with a 3.5mm jack and a 6.3mm adaptor
The gold-plated 3.5mm jack is attached to a gold-plated spring which strengthens the cable at its most vulnerable point - a neat touch. That 3.5mm plug means you can hook these cans up to a computer if you're sitting at a desk, and the 32 Ohm impedance rating means that most MP3 players should have no trouble driving them. My iPhone was more than happy, for example.
Up to eleven
So much for looks and comfort, but the most important aspect of any pair of cans, especially when they cost 90 quid, is audio fidelity. I tested the Majors on a variety of different kit, listening to digital audio encoded at different bit rates and qualities.
When hooked up to an iMac listening to music encoded with Apple's Lossless codec, they sounded magnificent. Detail was picked out with precision and care. The acoustic guitar intro to Big Star's Watch the Sunrise, for example, was bright and punchy, exhilarating, even.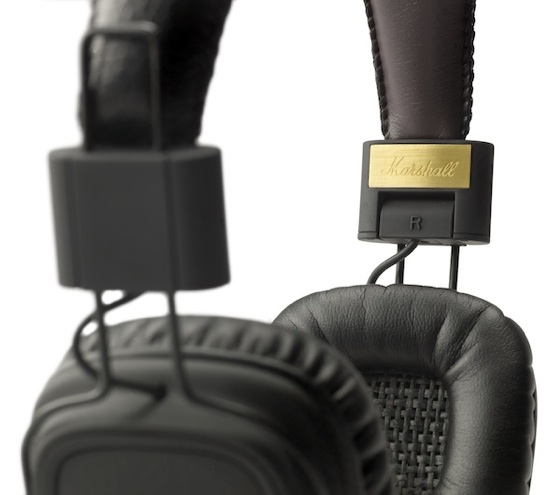 Iconic brand
John Paul Jones' bass on Led Zeppelin's Dazed and Confused was delivered perfectly without overpowering the speaker drivers, and on Black Dog, Jimmy Page's Les Paul cut through John Bonham's snare with the detail in each brought to life.
If these headphones are at their best delivering loud rock music, they handle acoustic tones with just as much aplomb.
My only criticism is that for £90, I'd like a case too.
Verdict
If you're a headphone purist and wouldn't dream of hooking up a pair of closed-back cans to your hi-fi, these aren't for you. But for the rest of us, who want a versatile, easy to transport pair of headphones which sound terrific, they're hard to beat. ®
More Headphone Reviews

Ten... over-ear
headphones
Creative
World of
Warcraft
Audio Chi
W series
B&W
P5
Ten... Wireless
Headphones