Original URL: https://www.theregister.co.uk/2011/02/25/review_rim_blackberry_bold_9780/
RIM BlackBerry Bold 9780 smartphone
Cosmetic treatment?
Posted in Personal Tech, 25th February 2011 07:00 GMT
Review If you've seen one BlackBerry, you've sort of seen them all: the latest models nearly all talk the same design language of smallish screen and biggish keyboard, the unchanging row of buttons and, generally a chrome frame.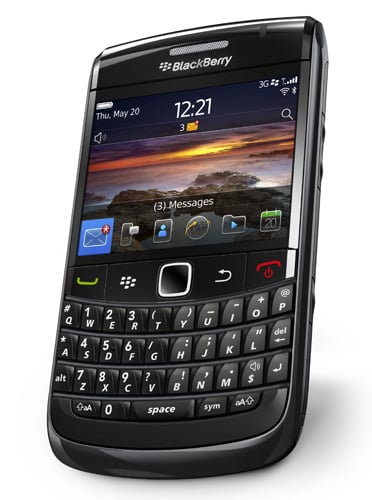 Refashioned but still unmistakable: Rim's BlackBerry Bold 9780
And despite the fact that everybody who has one uses it for e-mails, Research in Motion doesn't see fit to put the @ and full stop characters – which are essential in every email address –on lower-case keys on its BlackBerry devices. True, if you're entering such an address you can press the space bar and the software knows to translate, but it still slightly beggars belief. Never mind.
So what's new on this phone, the latest in the Bold series which sits at the top of the company's range? Well, that de rigueur chrome frame has gone, replaced by a shiny black trim. The chrome "guitar frets" that sit between the rows of keys and improve typability are now also black. The leather-like panel on the back door now has a finer grain to it.
And that's it. Otherwise the 9780 looks identical to its earlier sibling, the 9700. No problem, since the 9700 was a splendid phone, so it's still light but reassuringly solid. It has an exceptional keyboard, thankfully unchanged from the 9700, and an efficient, if idiosyncratic, operating system. And it's the operating system which has improved, using the new version first introduced on the Torch.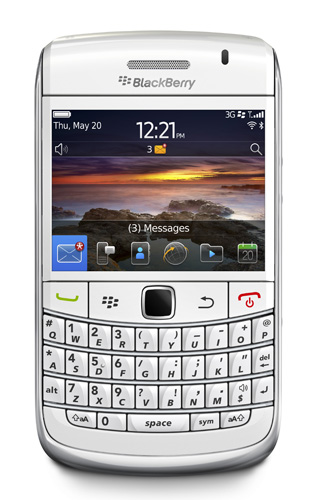 Also available in white
True, the screen, still a 2.4in model, looks a little stingy next to many touchscreens but this just reinforces the fact that this is a handset for work more than for video playback or hardcore gaming. Plus, if you want a big screen, as well as the peerless BlackBerry keyboard, you can opt for the Torch but I'd say the Bold is much more manageable than the somewhat bloated Torch.
Graphic overview
This handset uses BlackBerry OS6 which offers a graphically enhanced look with subtler, slightly higher-resolution menu icons. Previously, the phone switched instantly from one line of menu icons at the base of the display to a screenful, now the applications tray, as it's called, slides gently into view.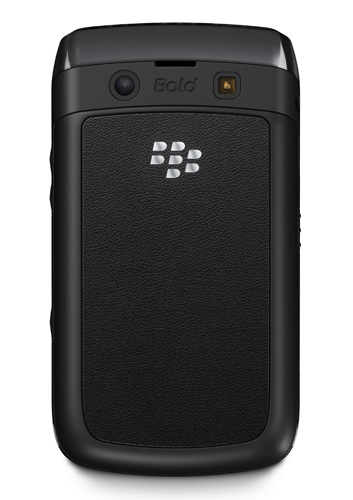 Familiar form, but the camera is now 5Mp
Swipe to the side on the optical trackpad and the screen sweeps to different menus: Downloads, Media, Favourites and so on. Start typing on the keyboard from the home screen and you launch Universal Search – similar to the excellent JustType feature on the Palm Pre 2 it looks in your contacts, e-mails and just about everywhere else.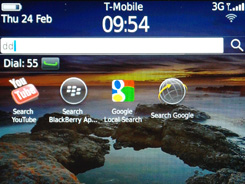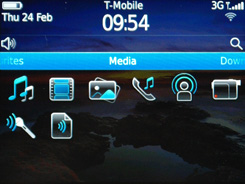 Among other things, BB OS6 features Universal Search and an icons makeover
Social networking is a bigger part of the BlackBerry experience too, and the browser is hugely improved over earlier models. For all that, this phone still doesn't match the 1GHz chip many smartphones manage, though Research in Motion has always had a gift for making slower processors seem capable and speedy. Having the RAM increased to 512MB helps on this handset, too.
And BlackBerry handsets have never had the out-of-juice-by-lunchtime issues that many Android and early iPhones had. You can safely charge on a daily basis if you e-mail, text, browse and use GPS. Or every other day with more moderate usage. Overall, battery life on this phone is hard to beat.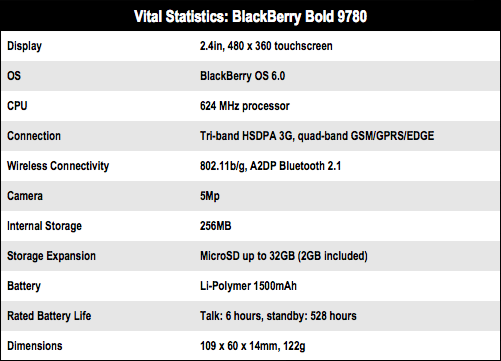 Application status
Other upgrades compared to the previous Bold include a 5Mp camera, though there's still no HD video recording. The phone's mapping app remains weaker than on other smarties, though it seems a little faster and more accessible now.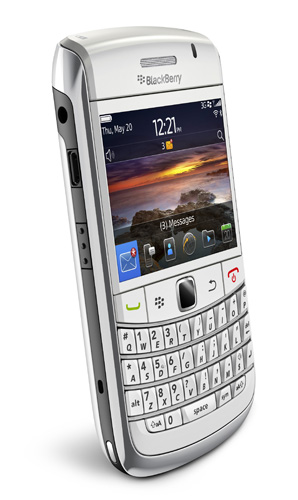 Refined rather than revamped
And the BlackBerry App World is still tiny compared to Android and Apple equivalents. RIM says it's not interested in quantity, only quality. Well, maybe, but the apps it has aren't always the best, though they're quite often the priciest.
Verdict
Overall, the operating system on this phone is still quirky and takes time to get used to, but once you're familiar, OS6 is a decent enough set-up. Beyond that, this is a gentle upgrading of hardware design and spec, but since the previous Bold managed a respectable performance, who's complaining? ®
More Qwerty Smartphone Reviews...

Dell
Venue Pro
HTC
Desire Z
Palm
Pre 2
Motorola
Milestone 2