Original URL: https://www.theregister.co.uk/2011/02/21/visualisation_say_with_pictures/
Say it with pictures
We're bigging up diagramming and visualisation tools
Posted in Software, 21st February 2011 10:50 GMT
Workshop "Believe it or not, I can actually draw," Michelangelo is supposed to have said. What would he have made of today's diagramming software? Go to the pub and wax lyrical about your new iPad and you might be the object of keen interest. Move onto the subject of the latest diagramming software and you may start wondering who your friends are.
It is said that a picture is worth a thousand words, yet diagramming is still the poor relation in the desktop software family. In most businesses everybody sticks to the titans of the desktop: word processor, spreadsheet, presentation program, the database and the browser. Developers have kept diagramming software at bay by providing more and more graphical add-ons for these applications.
Having said that, there is always a need to create specific diagrams in some areas of business, for example in IT, project management and facilities management. Dedicated tools for these have recently been reaching into more niches and offering wider functionality. The choice of such tools ranges from open source products, for example Dia, Alchemy, OpenOffice.org Draw or Inkscape, to freeware such as Google Chart, Google SketchUp, Creately and Lovelycharts. The proprietary leviathans include Visio, OmniGraffle, SmartDraw, CorelDraw, Adobe Illustrator and InDesign.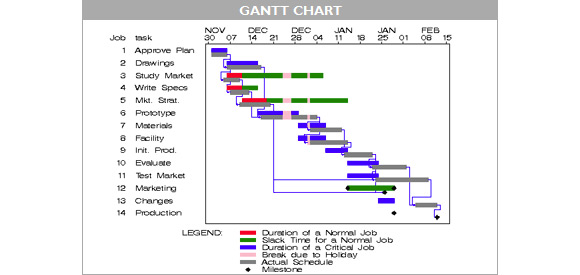 (C) Ralph Lengler & Martin J. Eppler
Higher up the food chain, packages like Microsoft's Visio link to other apps to send and receive data. There are also business intelligence tools from the likes of IBM, MicroStrategy, Oracle and SAP to consider, as well as scores of niche products from smaller vendors.
Research confirms that visualisation tools aid learning and communication. For example, a 2009 study by Bresciani and Eppler compared groups discussing business strategy using visual collaboration tools with control groups using handwritten bullet point lists on flipcharts.
The study found that visualisation software fosters knowledge sharing, improves productivity, fosters more ideas, creates better ones and increases recall. But there was no perceived benefit to people in any of the groups using visuals. This suggests that such tools are not seen by most as giving better results even when they do – a worrying finding for any vendor.
Dr Richard Picking of the School of Computing and Communications Technology at Glyndwr University says the aims of visualisation tools fall into three categories: number crunching, visualisation of real world elements, for example an operating theatre, and decision making.
How well are they used?
Judging by worldwide sales in the millions, Microsoft Visio is the market leader with an army of fans. Other users are experimenting with free software or going for a Mac-based approach.
Taek Jin Lee, a London-based architect and property developer, says: "We generally use AutoCad to create floorplans and 3D models. We are also increasingly using Google SketchUp to create quick designs. I can design a 3D office interior in 30 minutes using SketchUp – and it's a free download."
David Parker, managing director of BVisual, who started working with diagramming software back in 1992, believes Visio's key advantage is its breadth. "There are a number of applications that copy Visio with drag-and-drop from a library of symbols and diagram templates. I don't know of any other vector diagramming package that has such a range of add-ons, as well as in-built smartness, data linking and graphics, pivot diagrams and opportunities for customisation," he says.
Gareth Arnold, Visio product specialist at Microsoft, says: "Most people have no idea how much a package like Visio can do. It's diagramming, but it's also a way into the whole world of data visualisation because diagrams of any sort can be linked to data in a whole range of places."
Chris Roth, editor of the popular Visio Guy blog, agrees. "A lot of people pigeon-hole Visio. They think 'oh it's that flowcharter', or 'oh it's that network diagrammer''. When they see the customisation facilities and advanced features their eyes light up," he says.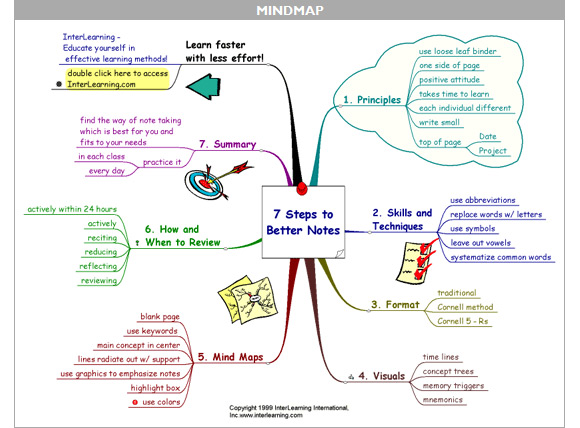 (C) Ralph Lengler & Martin J. Eppler
However, uptake of such diagramming tools may be limited by our everyday use of visualisation methods. Academics Ralph Lengler and Martin Eppler identified more than 100 of these and grouped them into what they call a periodic table. It is an excellent aide-memoire, and should be a catalyst for those wishing to present more data visually.
This is the first in a series of 12 articles we will be publishing on diagramming tools over the next four weeks. We will be looking at basic uses, data visualisation and diagramming for BI and talking to some of the leading thinkers in this area.
Please let us know what you think of the current state of diagramming software by commenting below. ®