Original URL: https://www.theregister.co.uk/2011/02/17/sonim_xp3300_force/
Rugged-phone maker claims world's longest talk time
More-more jaw-jaw
Posted in Personal Tech, 17th February 2011 11:38 GMT
MWC 2011 Want a phone with the longest possible talk time? Sonim, a phone maker which specialises in rugged handsets, announced just such a device at Mobile World Congress (MWC) this week.
It's the XP3300 Force, and its 126 x 60 x 25mm frame contains a 1750mAh battery that, the company claimed, will let to natter away for 22 hours.
Nothing to say? It'll keep going for 800 hours - more than 33 days - in stand-by mode.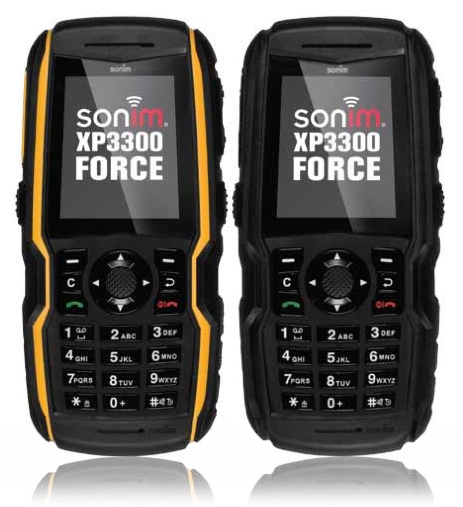 Despite the XP3300's resilience to sub-zero - down to -20°C - temperatures, immersion in water, loss in fog and generally being chucked around building sites, you don't get much tech for your extended talk time. This handset is quad-band GSM/Edge only. There's no 3G, no Wi-Fi, the camera is just 2Mp and the screen a 2in, 240 x 320 job.
But it does have GPS with a satnav app included, and an FM radio. It comes with Opera Mini for web browsing.
The X3300 Force will be out in Q2 for an as-yet-undisclosed sum. ®