Original URL: https://www.theregister.co.uk/2011/02/17/panasonic_viera_connect_television_range/
Panasonic looks to the cloud for telly content
Viera Cast out, Viera Connect in
Posted in Personal Tech, 17th February 2011 13:01 GMT
Panasonic has added dimensions to its HD TV range, introducing its first 3D sets with LED backlighting, and focusing on a new cloud-based service Viera Connect.
The company was keen to bring attention to Viera Connect at its annual dealer convention this week, highlighting capabilities that outshine its previous IPTV front end, Viera Cast.
Viera Connect will allow users to download apps and access a wide variety of web services. It opens the door for hardware add-ons too, such as gaming and fitness equipment.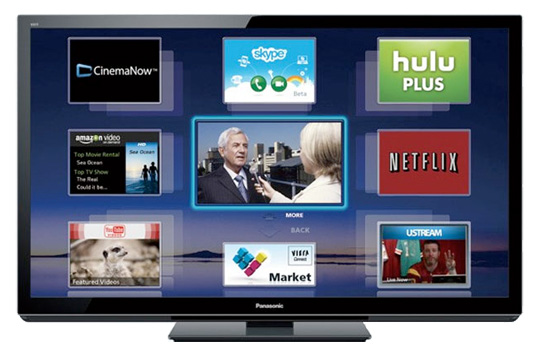 The latter will be high on the agenda apparently, and Panasonic showed off a jogging machine hooked up to an augmented-reality street scene.
The service is also graced with the usual social network malarky, internet radio and regular updates to further utilise its cloud-based services.
Viera Connect launches this May and will feature on most of Panasonic's 2011 HDTV range. The company appears to have switched its entire focus to LED and Plasma this year, with huge impetus on 3D, of course.
Among the highlights is Panasonic's first 3D LED TV, the DT30, which comes in 32in and 37in models, boasts DLNA functionality, and 400Hz backlight scanning to eliminate crosstalk, it says here.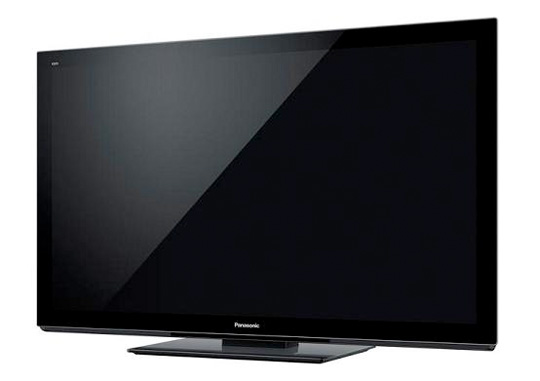 Panasonic also introduced the VT30 into its line of 3D Plasmas, which starts at 42in and goes up to a whopping 65in model. The VT30 introduces NeoPlasma technology and a 600Hz frame-rate, as well as higher contrast ratios and an improved Infinite Black Pro for deeper blacks.
Available this May, prices aren't yet announced, but we'll keep you posted as soon as we hear more. ®