Original URL: https://www.theregister.co.uk/2011/02/16/review_xtreamer_ixtreamer/
iXtreamer dock with IPTV
Media hub for iFans
Posted in Personal Tech, 16th February 2011 07:00 GMT
Review If you're an iDevice owner and fancy hooking it up to your telly – but would rather not pay £80 for the rather basic combination of Apple's Universal Dock equipped with component or composite cables – then the iXtreamer is one option that stands out from the multitude of iThing third party docking systems.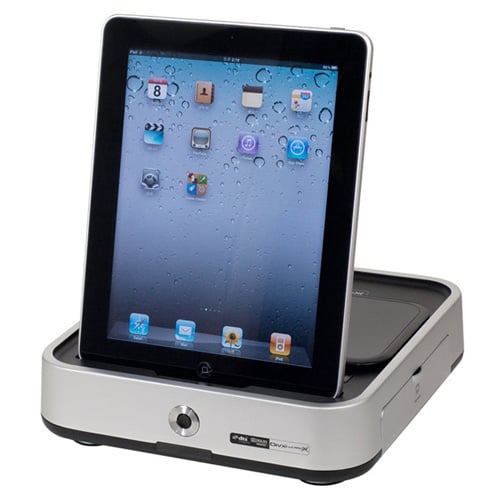 More than just a dock: Xtreamer's iXtreamer
The iXtreamer features a base station which can dock almost any iDevice, including the iPad, although to make use of most of the features, it must be iOS4 compatible. The obvious advantage over Apple's kit is the iXtreamer's range of connectivity options. On the back you will find USB 2.0, Ethernet, HDMI, RGB component, analogue RCA, along with both coaxial and optical digital audio.
Now, if you're thinking that this is going to deliver an HD output from your docked device, closer inspection of the spec reveals that the dock only supports resolutions up to 480i. So why does the iXtreamer need all of this connectivity? Well, it's also a network streamer and a Nas box – although you'll need to instal your own hard disk for the latter and will output up to 1080p with other sources.
The iXtreamer is certainly a very capable piece of kit when it comes to interoperability with Apple devices, but truth be told, it does not appear to be jailbreak friendly. When testing with a jailbroken iPhone 3GS running iOS 4.1, I was only able to play and pause music blindly, there was no video output whatsoever, which also means that video and pictures could not be displayed.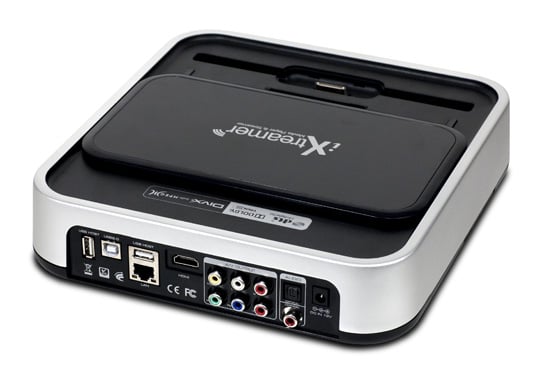 Comprehensive interfacing to accommodate its support for a range of media sources
However, when using a second generation iPod Touch running iOS 4.2.1, all of the features worked correctly, and I was able to view and control all of my media using the simple interface which closely resembles that of the iPod classic. Indeed, the iXtreamer, supports a range of older iPods too.
Media savvy
Although it works well, the only real advantage of using the iXtreamer over an Apple dock is the ability to browse your music library on your television. If you wish to view pictures, you must manually start the slideshow on your iOS device first. This kind of behaviour makes the experience feel unfinished, almost as if there was no real effort to implement proper support.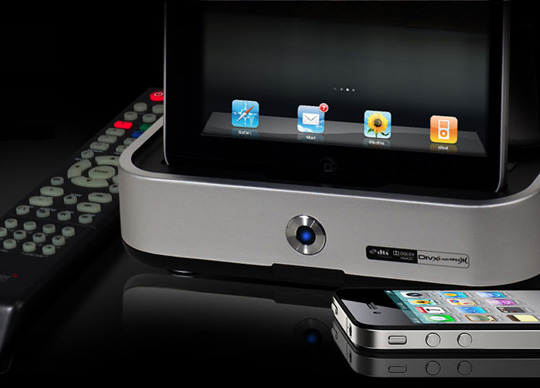 Hook it up to an USB DVD drive and it'll play discs too
Docked Apple devices aside, the iXtreamer is actually quite a capable media streaming box. Despite lacking a gigabit Ethernet connection, featuring only a 10/100Mbps LAN port, even 1080p video can be streamed if encoded using modest compression. Users may encounter issues with higher bit-rate files, but this is really to be expected without a gigabit connection.
Also pleasingly, the iXtreamer supports a large number of media types, unlike other proprietary solutions that can be quite restrictive. Although the iXtreamer features support for most UPnP media servers such as TwonkyMedia and TVersity, it lacks support for the iTunes DAAP protocol, something which should surely be present as this is a product clearly targeted towards Apple users.
Aside from the usual local streaming features, the iXtreamer packs a fair number of open-source community developed goodies under the Xtreamering menu. These include a Grooveshark jukebox (requires a paid Grooveshark Anywhere account), xVOD – a MegaVideo streaming service, Xtreamer Live, YouTube, Internet TV through Xtreamer On Air, along with Internet news and weather services.
It doesn't stop there though, there's yet another feature. Through the use of a USB or networked DVD player, the iXtreamer can also play your DVD collection. Using a Plextor PX-L611U external USB DVD writer, I found playback to be of excellent quality, in fact just as good as any standalone player I have ever used.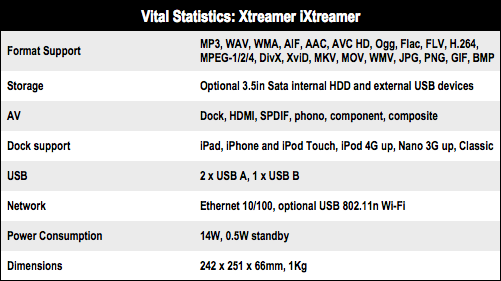 Good all-rounder?
With pricing around £150 without a hard disk, which appears necessary to instal the software required for many of the streaming features, and no iTunes streaming support, the iXtreamer may not be the cheapest or most iFriendly option out there. However, it is a good media streamer with potential to evolve as the development community continues to improve some fairly unique features.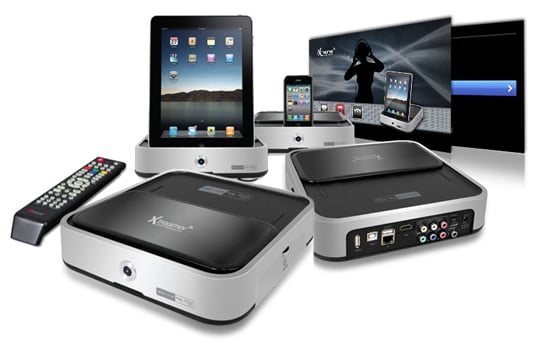 Some very useful features, but needs refinement
Verdict
So while the iXtreamer might not be feature the most complete range of integration to suit Apple iFans, for more casual iDevice users after compatibility with a neat bit of living room kit, it could well be just the job. Certainly, worth keeping an eye on as the software advances into something more polished. ®
Thanks to AdvancedMP3Players for the loan of the review sample.
More AV Gear Reviews…

D-Link
Boxee Box
DSM-380
Western Digital
WD TV
Live Hub
Sling Media
Slingbox
Pro-HD
Group Test:
AV Receivers