Original URL: https://www.theregister.co.uk/2011/02/14/mwc_samsung_10in_galaxy_tab_tablet/
Samsung intros 10in Android tablet
Vodafone gets first dibs
Posted in Personal Tech, 14th February 2011 09:57 GMT
MWC 2011 Samsung has taken the wraps off a 10in Galaxy Tab slate, this one running Android 3.0 Honeycomb. Vodafone has the exclusive.
Beyond these points, the 10in, 1280 x 800 Tab's spec largely matches that of its 7in predecessor. The camera on the back is 8Mp, but who's going to be taking snaps with a monster 246 x 170 x 11mm snapper?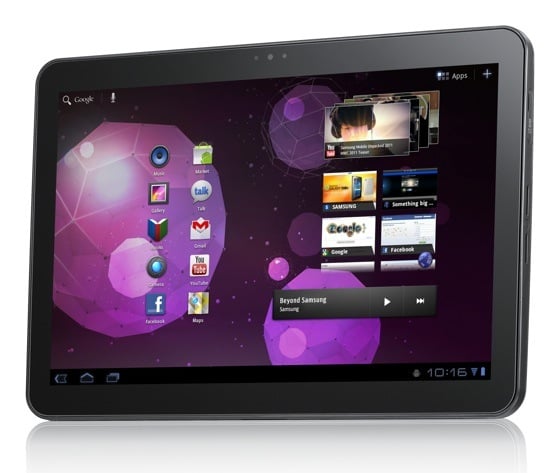 The Tab ticks all the right communications boxes: 2.4GHz and 5GHz 802.11n Wi-Fi, Bluetooth 2.1 - has Samsung tired of Bluetooth 3.0, we wonder; so many of its other mobile gadgets use it - and HSPA 3G.
The tablet weighs a nice 599g but still packs in a 6860mAh battery.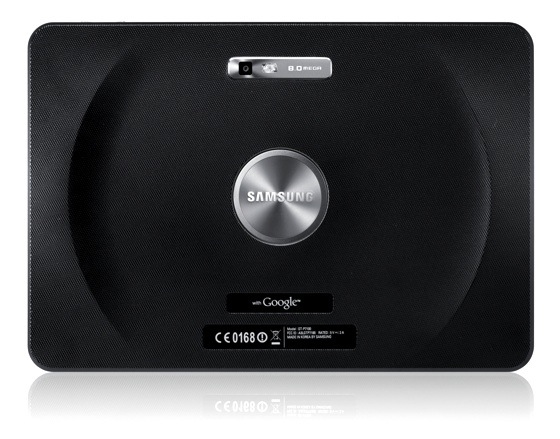 No word yet on availability or pricing - a lot, we'd say, given the price of the 7in model - but the 10in Tab was launched "in partnership" with Vodafone, so guess who's got first dibs on the slate. Vodafone's participation will get the up-front price down, thanks to its airtime subsidy, but the contract cost over two years will be significant.
Come on, Samsung - Wi-Fi only models, please. ®