Original URL: http://www.theregister.co.uk/2011/02/11/valentines_gifts_for_the_geeks/
Geeky gifts for Valentine's Day
Ten ways to say I <3 U
Posted in Personal Tech, 11th February 2011 07:00 GMT
Product Round-up Valentine's Day is almost here, which unfortunately means delving into pockets for the first time since Christmas in a bid to keep our other halves interested.
A bunch of flowers and a box of chocolates used to be all it would take to lead to a touching embrace, but times have changed and while roses remain a nice sentiment, they reek of unoriginality.
If you're after something more enduring then here's ten tech ideas to help put a smile on the face of your nearest and dearest come Monday, 14th February..
Apple iPod Nano 6G

Let's kick things off with a sweet little music device. The iPod Nano 6G may have discarded the video capability of the previous generation, but did replace it with a snazzy touchscreen and remains a reliable gift that most would be over-the-moon to receive. Lest we forget pics of the beloved can still be viewed on this device.
It's even better if you pick one up in amorous red too, as some of the proceeds are donated to Product (Red), a charity for those who perhaps loved too much.
So spread the love beyond your own Valentine and grab an iPod Nano 6th Gen. It doesn't matter if there's better MP3 players out there than this. Chicks dig fashionable products and we all know size matters, especially on 14th February.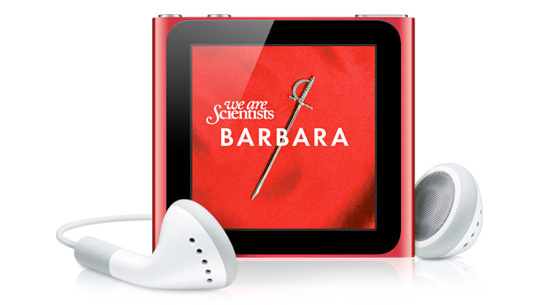 Price £131
More Info Apple
HTC Wildfire with Angry Birds Hogs and Kisses

If you're not keen to drop to one knee this Valentine's Day, why not get your girlfriend a new phone instead? That way you can give her a ring without the long term commitment. Simples.
If she doesn't have one already, smartphones are the obvious way forward in your geeky romance and, let's face it, you don't want to be too out of pocket. After all, there's an expensive dinner to pay for, not to mention the cab fare home... to the wife afterwards.
Therefore, I propose the HTC Wildfire. It's reasonably priced, fairly compact and comes in a romantic red colour. For further Brownie points, you could install the free Angry Birds: Seasons app, which was recently updated with Hogs and Kisses - 15 Valentine's themed levels.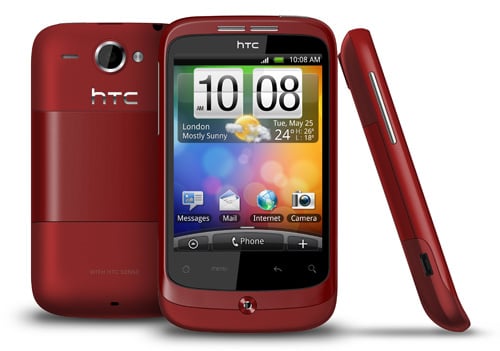 Price £200
More Info HTC
iDuck floating wireless speaker

There's nothing quite like a romantic bath to set the mood for a night of steamy passion. Shakespeare once suggested music was the food of love. So to get the play on, perhaps you should invest in a floating speaker set to pump out the love ballads while you pump out loving gestures. You get the idea, I'm sure.
This little rubber ducky can bob alongside you both while you bob along to the rhythm of love. It comes with a cute egg shaped transmitter that has a 10m range and the added bonus of an FM radio. Quackers.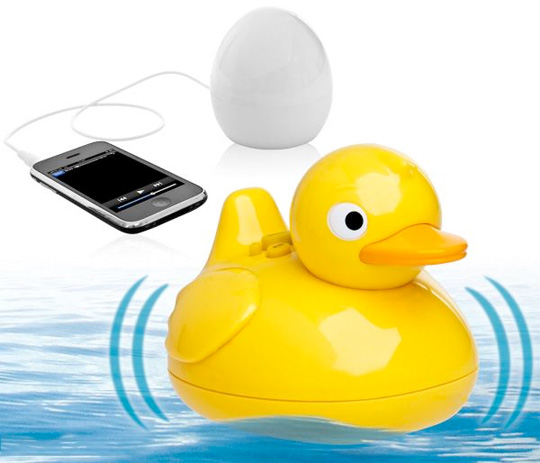 Price £25
More Info I Want One Of Those
Kandela Enchanted Candle

Add some magic and a touch of silliness to your evening with the Enchanted Candle - an electronic light from the same company that created the Kymera Wand Remote.
The candle features a remote-controlled LED, which can be switched on and off with a wave of the supplied wand. It can also be blown out like a real candle and has a one hour sleep timer, should you wish to doze off with it on.
Why not buy more than one and scatter them throughout the room? Then, when your partner enters, wave the wand and light them up simultaneously. Hopefully, it'll be more than just candles you'll set alight, and you won't have to amuse yourself waving your wand alone this Monday evening.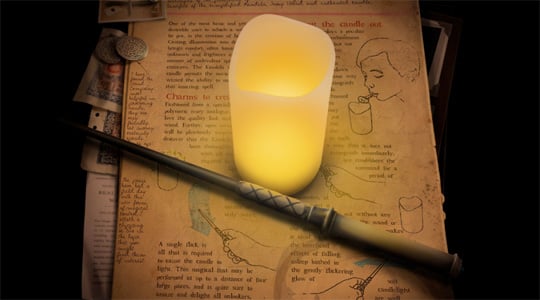 Price £35
More Info The Wand Company
Philips Ambilight 46PFL9705H

This option isn't for the shallow pocketed, but if you have the funds, a new television is always going to impress a date. Plus it brings greater incentive to spend the night on the sofa, saving money you'd have otherwise spent on caviar, oysters or something impractical that she really wanted.
The Philips Ambilight 46PFL9705H sets the mood perfectly for any home cinema viewing. LED backlighting helps to define the image quality and adds an extra dimension to any flick. Speaking of which, the 46PFL9705H is a 3DTV too, so if you're willing to sit through a film with a pair of over sized Joe 90's on, then this could be the experience you're looking for.
A super scary horror flick in 3D with Ambilight technology should have her cuddled up to you in no time. Alternatively, it may even keep you awake through a Hugh Grant film, should such drivel be forced upon you.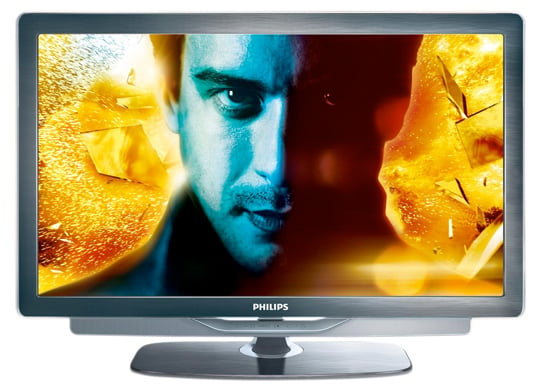 Price £2100
More Info Philips
Polaroid 300

How about you pick up a red Polaroid 300 camera for your loved one to make the date even more memorable? After all, Valentine's Day is certainly about clicking with the right person.
The Polaroid 300, a nostalgic reminder of an 1980s childhood, holds 10 frames at a time and will run on AA batteries. Old school.
Although you'll have to use a scanner to upload the snaps to Facecrack, the night is bound to be one to remember, whether you like it or not. Bring one of these along on your date and perhaps a relationship will develop instantly, just like all Polaroid photographs you take.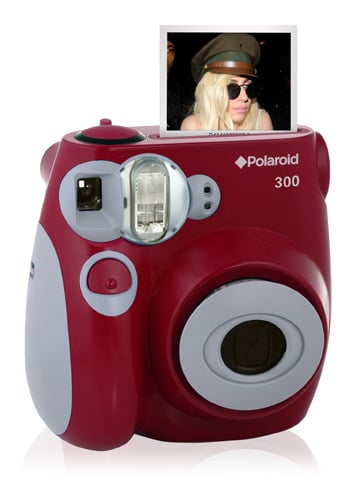 Price £80 (Camera), £13 (Film, 10 sheets)
More Info Firebox
Pure Twilight DAB/FM radio and dawn simulator

Bedside radios don't get more romantic than this little beauty. That's because the Pure Twilight is more than just a DAB/FM radio - it's features a mood lamp as well.
Besides groovy colours, the Twilight's six high-powered LEDs simulate dawn. So love-snug students that live in grotty basement flats can share the romance of sunrise (well, sort of) without even having to get out of bed.
Just set the mood, tune in and get cosy beside your Pure Twilight.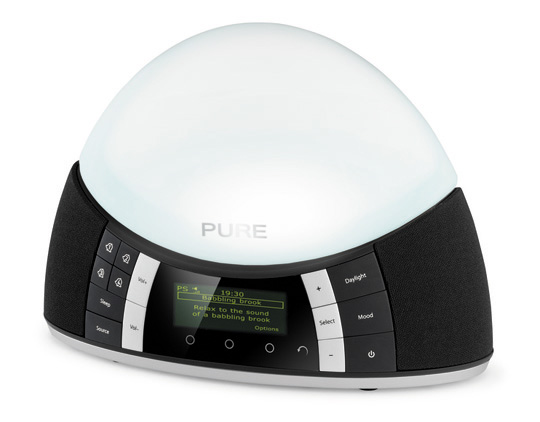 Price £130
More Info Pure
Sanyo HER FA500 Foot Massager

This one needs no explanation. Every woman loves a massage. Very few men can be arsed to give them. If you're one of these guys, then perhaps you should consider buying your loved one a Sanyo HER FA500 Foot Massager.
With 11 air bags per leg, three massage controls and three intensity settings, the HER FA500 employs soothing Shiatsu techniques to promote circulation and speed up muscle strain recovery. Apparently, it works rather well, although it is on the expensive side. But surely it's worth it, I mean, all you have to do is plug it in.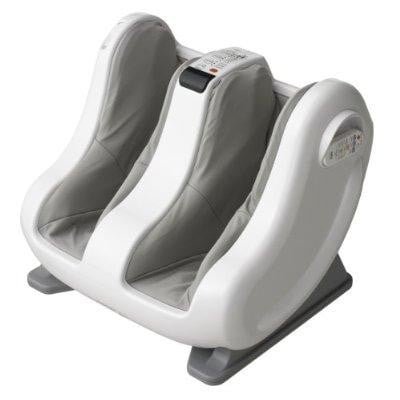 Price £500
More Info Sanyo
Suck UK Mixtape USB Stick

Arguably when it comes to expressing one's romantic feelings in the form of a gift, a mixtape usually does the trick.
However you're going to look pretty silly turning up on a date with an old TDK cassette, unless of course, you've a girlfriend like mine, who is stuck in a 1980s time warp, refusing to let go of her creaky outdated tech.
Fear not modern meanderers, for the Mixtape USB Stick is the solution you seek. It may have the look of an old school cassette tape, but opens up to reveal a 1GB USB stick tucked neatly inside. Needless to say, you fill it up with romantic music and accompany it by listing the tracks in dodgy handwriting all over the box. Retro baby.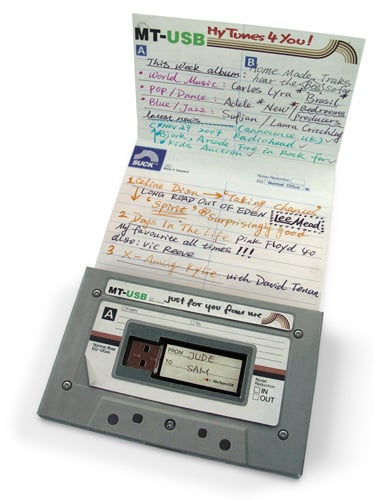 Price £20
More Info Suck UK
Viewsonic 3DPF8

With the popularity of 3D photography growing by the day, the cost of the technology is dropping rapidly. That means novelty items such as 3D photo frames are becoming more and more affordable. Of course, they're no use without a 3D camera, but if you already own one, or are thinking of splashing out on a Nintendo 3DS when they launch in March, perhaps investing in a suitable photo frame is a good idea.
The Viewsonic 3DPF8 is one such option and comes with an 8in LED backlit LCD display. The device handles both 3D images and 720p video, as well as MP3 playback. It doesn't require any special glasses and, if you shop around, can be picked up for about £100. Wowzers. ®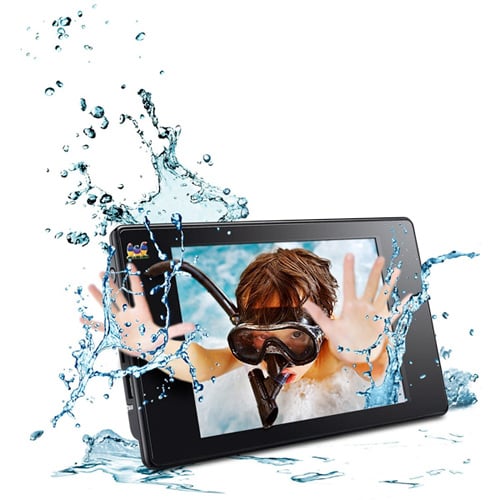 Price £100
More Info Viewsonic