Original URL: https://www.theregister.co.uk/2011/02/08/games_review_real_racing/
Real Racing 2 for iOS
Wheelie awesome?
Posted in Personal Tech, 8th February 2011 13:00 GMT
Review Firemint's Real Racing set the early benchmark for iOS graphics and, along with a handful of other games, confirmed these Apple iDevices' potential as serious handheld gaming platforms. A scalable career mode and blend of simulation and arcade driving styles attracted casual and hardcore gamers alike. And excellent tilt-controls and AI helped secure it a front row position on the iOS driving grid just behind Need for Speed: Shift.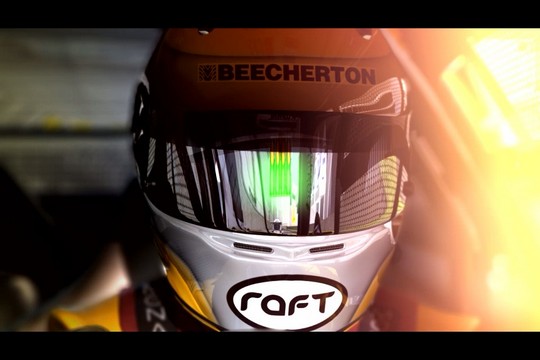 Well polished helmet, anyone?
While Real Racing 2 doesn't quite match the original's impact, a new paint job and host of improvements under the bonnet ensure it not only wrestles back pole position from Need for Speed: Shift, but places it firmly on the podium of best handheld driving games of all time.
That paint job comes courtesy of the 4th-gen retina display, which allows for a massive leap over the original's visuals. Firemint has improved upon its already excellent work, surpassing anything accomplished in PS2 racers. The tracks are more varied, with far greater detail. Animated crowds line the stands, snapping away with flash photography; dust kicks up from rear wheels and billows across the track; and helicopters and balloons fly over giant, revolving Ferris wheels.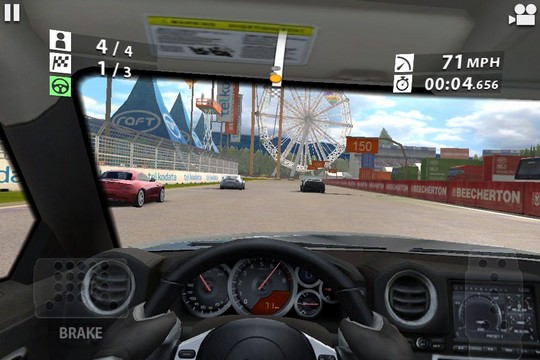 Wheels in motion
The interiors and exteriors of the 30 officially-licensed cars are modelled extremely well, even allowing for simple damage decals to bumpers. And lighting and reflections bring added realism to the world, although Firemint has fallen into the last-gen trap of overusing lens-flare throughout.
Skid marks
At its heart, Real Racing 2 plays like a pocket homage to Gran Turismo. But it's one that understands its platform and audience, driving a fine racing line between between realism and accessibility. Everything from car handling to career progression feels GT-lite. Although leaning towards simulation, driving never demands exacting precision.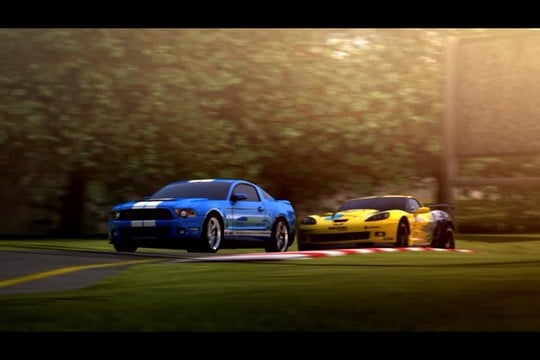 Quick on the bend
Even with anti-skid and brake assist turned off, poor cornering is rarely punished with race-ending spin-outs, instead inflicting momentary losses of traction and reductions in speed. And while crashes into barriers or other cars might leave your bumper hanging off, they almost always leave you facing in the right direction, with most of your speed intact.
Each of the licensed cars offers distinct handling, but variation is limited to speed, braking and traction, rather than the infinitesimal differences afforded by Gran Turismo 5's cast of thousands. Although car tuning brings appreciable improvements to individual car handling, the options are limited to six aggregated tuning packages, such as weight reductions and engine management systems.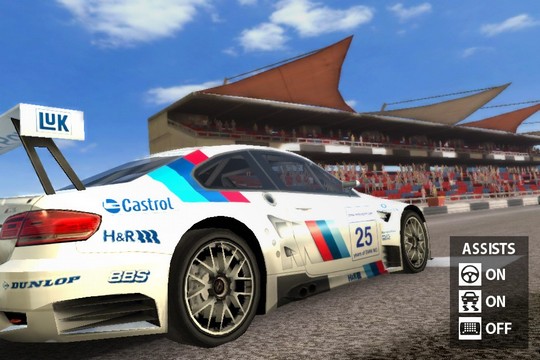 Crossing the line
Designed to appeal to hardcore racers without alienating casual players, Real Racing 2's technical depth is a good fit for the often piecemeal nature of iOS play. It's not perfect, though. Reputation and cash, Real Racing 2's currency, are earned through podium finishes and spent on unlocking new events and purchasing and upgrading cars. But events can be re-raced over and over for the same rewards, effectively allowing players to grind their way through the game, and circumvent many otherwise compulsory races. Races can also be restarted without penalty, even multi-stage events and ones with entrance fees, thus providing an option to quit with each mistake, rather than force players to try to make up lost ground.
Playing up
Tempting enough in single-player, the option to quit races with impunity proves irresistible in online multiplayer. Exacerbated by the lack of player profiles and rewards for placing in on-line races, there's just no incentive to ensure players finish. Race after race players disappear, some quitting just because they've fallen behind, and most quitting as soon as they crash.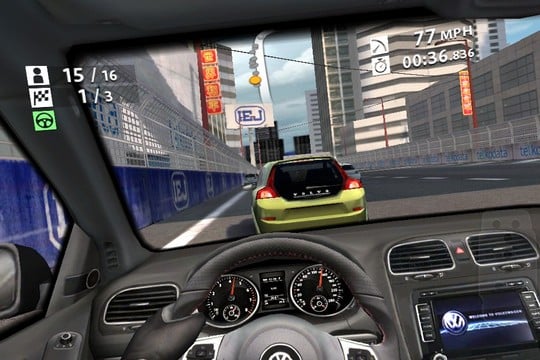 On a straight and coming up behind
But it's not the only feature to spoil Real Racing 2's online offering. By providing only one race mode – straight races with up to 16-players - and by failing to allow players to search for friends to race against, the on-line multiplayer fails to extend the overall experience. Instead, players are dumped straight into Real Racing 2's race lobby, and matched with other racers by car performance, with the only available options to vote for tracks and the number of laps.
It's a shame, because individual on-line races work extremely well. Connection is fast and the game rarely suffers from lag, even with the full complement of 16-players racing. Although the AI offers a tough examination of driving skills in the career mode - even on its medium setting – like all racing games, Real Racing 2 comes alive when you're testing those skills against human opponents.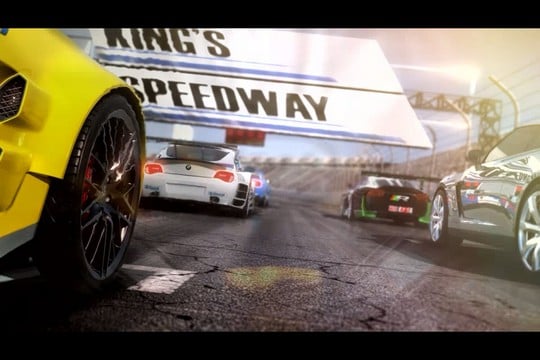 On your marks
Verdict
Real Racing 2 is not just the best iOS driving game, but one of the best handheld racers of all time. Just like all great cars, it combines beautiful aesthetics with raw horsepower and driving precision. But though the deep and compelling gameplay of its single player career mode easily rivals many full console racers, Real Racing 2 sadly fails to repeat that feat in its on-line offering. ®
More Mobile Games Reviews

NOVA 2
Lara Croft and
the Guardian of Light
Infinity
Blade
Ten Essential...
iPhone Games