Original URL: https://www.theregister.co.uk/2011/02/03/atv_launch/
Twenty-tonne space truck poised for ISS trip
'Heaviest payload ever launched by Europe'
Posted in Science, 3rd February 2011 15:21 GMT
The European Space Agency's latest Automated Transfer Vehicle (ATV) is poised for lift-off at the Kourou spaceport in French Guiana, and if its 20-tonne bulk makes it off the pad on 15 February, it'll be "the heaviest payload ever launched by Europe".
The Johannes Kepler, named in honour of the German astronomer and mathematician, is packed with a 7-tonne payload, comprising "4,534kg of propellant for International Space Station reboost and attitude control", "1,600kg of dry cargo, 850kg of propellant for Russia's Zvezda module and 100kg of oxygen".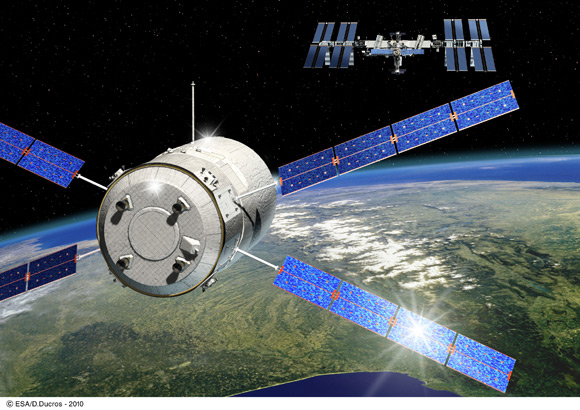 The ATV is Europe's first operational space van, following the qualification flight of the Jules Verne back in 2008. To ensure a successful mating with the ISS, it boasts "high-precision navigation systems, highly redundant flight software and a fully autonomous collision-avoidance system with its own independent power supplies, control and thrusters".
Once docked, the Johannes Kepler will spend three-and-a-half months at the ISS, during which it'll use its own thrusters, fuelled by the aforementioned reboost and attitude control propellant, to "raise the Station's orbit periodically in order to compensate for the natural decay caused by atmospheric drag".
If necessary, it'll also perform the useful task of shifting the ISS out of the way of space debris.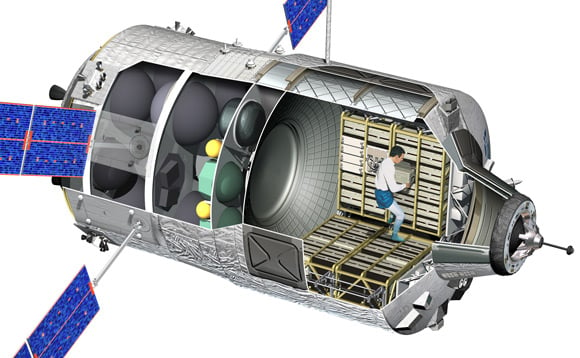 Before departing the orbiting outpost in June, the Johannes Kepler will be filled with "waste bags" and redundant hardware ahead of a de-orbit and re-entry burn-up over the Pacific.
The ATV's launch atop an Ariane 5 is scheduled for 22:08 GMT on 15 February. The ESA has more on the mission here, and details of the live lift-off broadcast here. ®