Original URL: https://www.theregister.co.uk/2011/02/01/review_tablet_android_archos_101/
Archos 101 8GB Android tablet
Lightweight, 10.1in Froyo fondle slab, anyone?
Posted in Personal Tech, 1st February 2011 07:00 GMT
Review The Archos 101 – that's 'ten-one' – sits at the top of company's range of Android devices that also includes the 43 personal media player, reviewed here. So now, Archos can offer you an Android device with a screen anywhere between 2.8 and 10.1 inches – from a pocket media player to a fully-fledged iPad-esque tablet.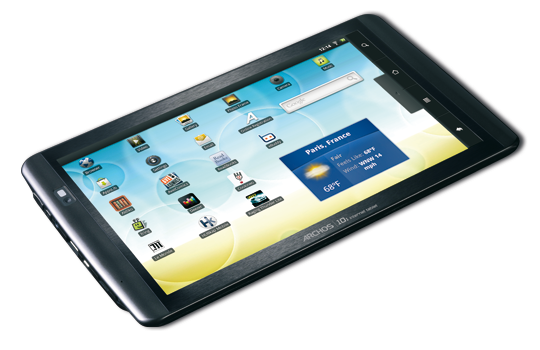 Netbook worrier? Archos' 101
The first thing that struck me about the 101 was how light it was. Despite having a 10.1in screen, it weighs only 480g. That's 200g less than an iPad and only 100g more than the 7in Samsung Galaxy Tab. And at only 12mm thick, it's no more portly than your average smartphone. 
The weight shedding and slimming has slightly compromised the solidity of the device - it doesn't flex, nor does it feel like it will fall apart but you wouldn't want to risk sitting on it either.
The design language of the 101 follows from the 43 – and, indeed, earlier generation Archos media players – with a gun metal grey plastic case, metal flip-out stand and a front that is almost all screen and no bezel. It's smart and restrained rather than inspired and flamboyant, but none the worse for that.
The sleek and minimalist looks are enhanced by all the connection ports including the 3.5mm audio jack being housed together on the left hand edge along with the power and volume buttons, the latter two being the only physical controls on the 101.
Everything else is managed on-screen, which means that like the 43, all the controls are orientated to appear the same place, no matter which way up or around you hold the device. This is handy if you want your cable connections on the right rather than left or if you are holding the thing in portrait to read an e-book.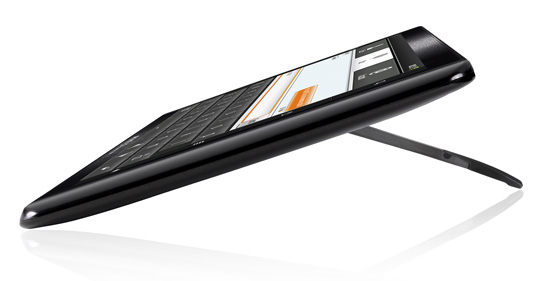 Archos maintains its prop stand stance – a nice touch
In addition to the microSD and mini HDMI portson the 43, the 101 features a full-sized USB A port, which brings with it a host of benefits too long and obvious to list – the most noteworthy being that, while it can only access flash storage, it won't drive an external HDD.
Camera obscura
On the wireless front you get 802.11n Wi-Fi and Bluetooth and although there is no cellular connectivity, you can tether the 101 to your cell phone using Bluetooth or USB. Another useful addition is the forward facing VGA web cam. Here, Archos has given with one hand and taken with the other because there is no rear facing camera. Accompanying the web cam you will also find a built-in microphone and a couple of half-decent speakers.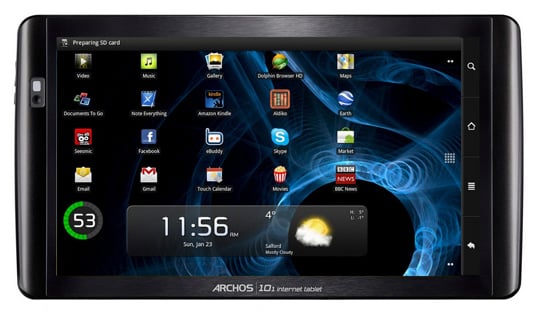 Android Market on show
The one vital difference between the 101 and the 43 is the use of a capacitive rather than resistive screen, a feature shared with the smaller but otherwise similar 7in Archos 701. This makes the device far easier to use when typing, browsing the web or gaming, and brings multi-touch to the UI.
The 101's screen is not oleophobic, so fingerprints can be an issue. At 120 pixels-per-inch (ppi) it can't quite match the iPad's 132ppi dot density, let alone the Galaxy Tab's 169ppi. Those factors aside, the tablet's glossy, netbook-norm 1024 x 600 screen is still pleasingly crisp and colourful, and should satisfy most needs. The effective viewing angle is pretty robust too.

Slim, but not exactly pocket-sized
Running the whole show is a 1GHz ARM Cortez A8 CPU and Android 2.2 'Froyo', a combination that keeps both the UI and operating system chugging along at a reasonable, if not quite an iPad-pace, rate. You can have your 101 with either 8 or 16GB of built-in storage, but either way you only have 256MB free for the system and application storage.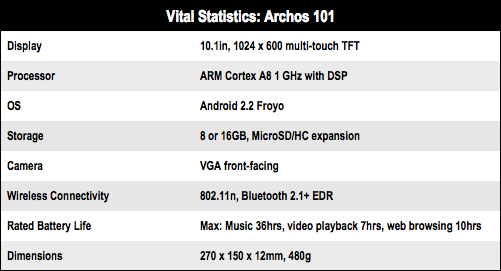 New gear resolution
Media file support and management is identical to the 43, so rather than repeat myself let me just say you can play most video, audio and image files known to civilised man, with video resolutions supported up to 720p. You can find exact details of codec and file on Archos' web site. Like the 43, the 101 is a fine media player.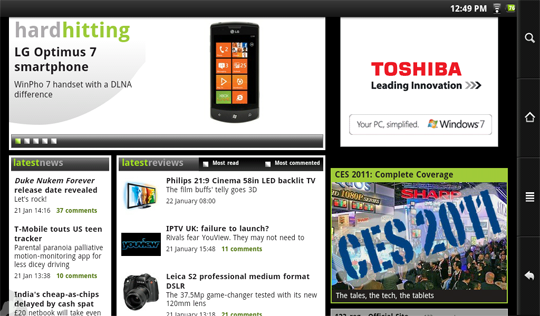 Browser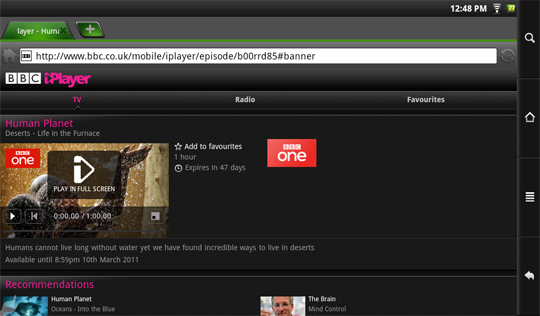 Instal Flash and view the BBC iPlayer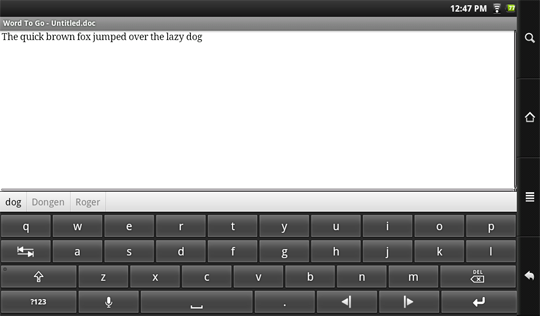 Virtual keyboard is large enough for e-mails to far flung foxes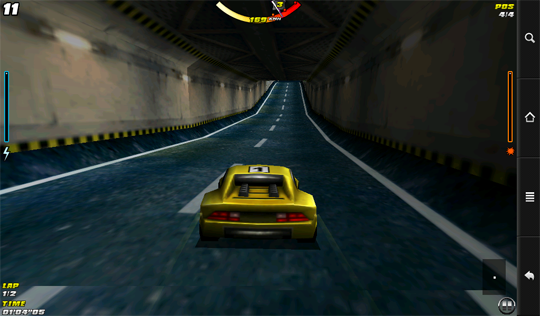 The gaming experience isn't bad either
Out of the box the 101 lacks both Google account sign-in and the Android Market. However, an installer has already been cooked up by some bright spark over at Archos Fans, which gives you full sign-in access to your Google account, Google apps and the Market, including paid-for applications like the full Documents To Go. Download Flash 10.1 from the Market and BBC's iPlayer will run at full screen in a web browser without a hitch.
Power user?
Battery life is another impressive feature of the 101. Archos quote 36hrs of music, 7hrs of full-screen video or 10hrs of web browsing. I found those numbers to be pretty accurate, even with the Wi-Fi radio on, so a full day's use won't be a struggle. Re-charge is from the mains adapter only and you get a 'Deep Sleep' setting that gives you instant-on reboot from hibernation.

A tablet worth taking
Verdict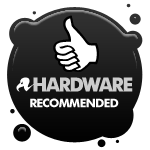 For 270 quid, the 101 is a lot of tablet for the money, and for many people it will be a better investment than a similarly priced netbook, especially if watching video on the hoof is likely to be its main purpose. The full-size USB port is a very welcome feature and the lack of weight and girth make it a convenient, if potentially fragile, travelling companion. After living with the 101 for a while, I would quite happily trade in my Ubuntu-running Samsung N140 for it, which makes it the only tablet now on sale that I would actually spend my own hard-earned on. ®
Thanks to Expansys for the loan of the review sample.
More Tablet Reviews...

Huawei
S7
Samsung
Galaxy Tab
Apple iPad
3G 32GB
Dell
Streak