Original URL: https://www.theregister.co.uk/2011/01/25/ten_fitnes_gadgets/
Ten... fitness gadgets
Kit and apps to help you get in trim
Posted in Personal Tech, 25th January 2011 07:00 GMT
Product Round-up OK, so it's that time of year again, and every newspaper, website, daytime television show and franchised gymnasium is bombarding you with Xmas-excess guilt. But if you have decided to get fit in 2011, you might find some of these gadgets useful in your quest to attract the opposite sex... er, sorry... improve your health.
Adidas miCoach Pacer

The miCoach Pacer combines a pacer, heart-rate monitor and stride sensor to provide an excellent all-round system for smartphone-less runners. Communicating with the sensors using the ANT+ protocol, the Pacer provides real-time audible feedback and guidance based on predetermined goals. Data can also be synced via USB and PC or Mac to the miCoach website to track progress. Fortunately, you don't need to upload after every run, as the Pacer holds around 32 hours of data. miCoach's only downside is that it can take that long to read the manual and get to grips with the system and running programs.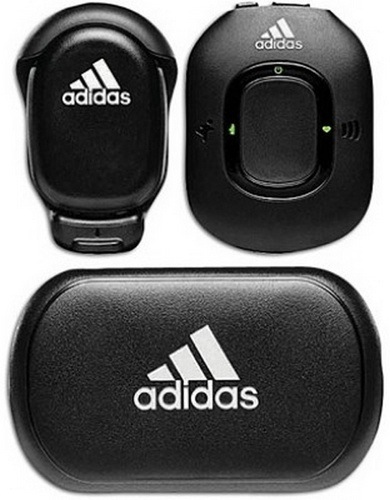 Reg Rating 75%
Price £120
More info Adidas
GymGoal

Still the best gym companion, GymGoal is part training encyclopedia, part scheduler and part training record. With 250 resistance and 24 cardio exercises - each consisting of full text instructions, images and animations - the GymGoal app - it runs on iOS - virtually obviates the need for expensive personal trainers. The Routines feature is excellent for setting varied workouts, split over days to ensure individual muscles aren't over trained. And the Body Map facilitates selection of specific muscle groups, so you can really concentrate on those guns. But the best feature has to be History, which can track a lifetime's worth of workouts, chronicling every weight, rep and set ever completed.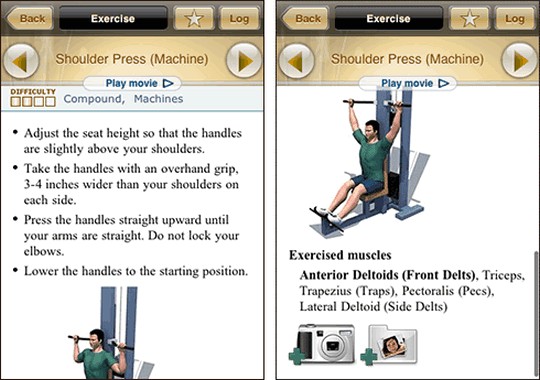 Reg Rating 80%
Price £1.79
More info Smaltek
Kettler ErgoRace / World Tours 1.0

Designed to train professional racers and built to commercial gym-grade standards, the ErgoRace is for serious pedal-heads only. The on-board computer and screen control 48 programs with four heart-rate settings, user memory and guest options. Fully adjustable triathlon handlebars and saddle ensure a comfortable ride for all, right up to the 'not-so-Tour-de-France' 130kg maximum rider weight. But it's the silent Poly-V drive belt, mains-powered Eddy current braking system and 18kg Flywheel – complete with safety freewheel feature – that afford an unrivalled indoor riding experience. For an extra £150, you can connect to your PC with the Ketter World Tours 1.0 software, which uses GPS data to provide real-world topography to ride all King-of-the-Mountains over.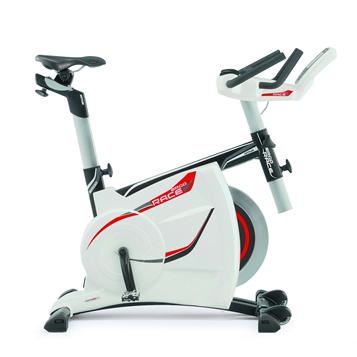 Reg Rating 80%
Price ErgoRace £1300. World Tours 1.0 £150
More info Kettler
Ki Fit

Dubbed the world's most accurate calorie management system, the Ki-Fit combines accelerometer, pedometer, sweat and skin temperature monitors to measure calories, steps, activity levels and even sleep duration and efficiency. Costing around £10 per month, the compulsory subscription to the Online Activity Manager might deter some, but it provides powerful tools to aid your goals, and is no different from the subsidised model of contract mobile phones. And, for those handy with a spreadsheet, the optional display and three-month subscription package is the quickest way to extricate yourself from the subscription service and start tracking progress yourself.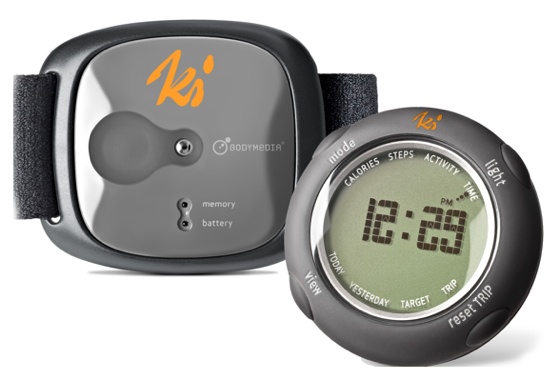 Reg Rating 75%
Price £199 with screen, £149 without screen plus £10 per month
More info Ki Fit
Microsoft Kinect

Able to simultaneously track 20 points on the body, Kinect has obvious advantages over the Wii and PS Move for home fitness software. Form and pace are critical when training to maximise effectiveness and minimise injuries, and Kinect enables AI to continuously monitor and correct both. Of the launch titles, Ubisoft's Your Shape: Fitness Evolved is an excellent first attempt at realising Kinect's fitness potential, and Dance Central offers a great cardiovascular workout for people who prefer to disguise exercise as alternative activities. With over 8m Kinect units sold already, expect a glut of additional fitness titles throughout 2011.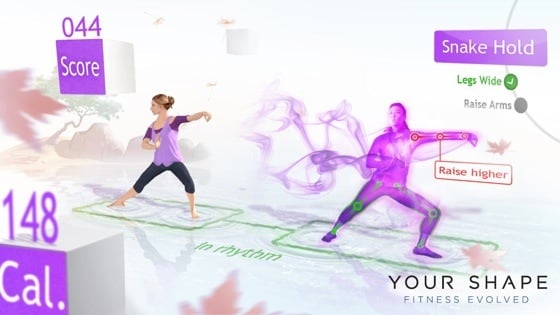 Reg Rating 80%
Price £133 Kinect for Xbox 360, Ubisoft Your Fitness Evolved £40,
Dance Central £40
More info Microsoft
Nintendo Wii Fit Plus

With over 23m copies sold worldwide, the original Wii Fit single-handedly propelled the fitness genre into the gaming mainstream. While it's fair to assume 22m of those Balance Boards are now permanently gathering dust under sofas, it's more a sad indictment on the faddish nature of consumerism and self improvement than appraisal of the technology. That tech might not quite match expectations, but, as an introduction to daily exercise, any amount of arm waggling, balancing, flexing and aerobic conditioning is a vast improvement over the sedentary inertia of the average Wii Fit owner.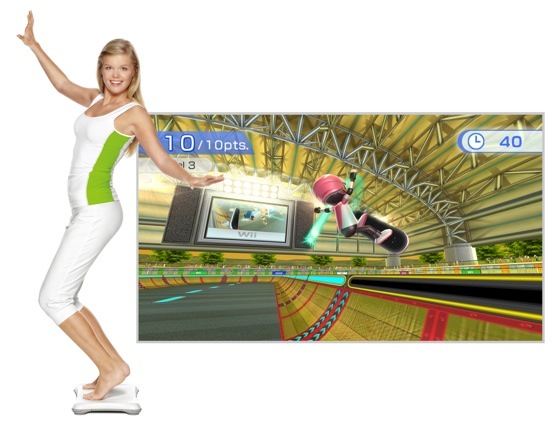 Reg Rating 70%
Price Wii Fit Plus and Balance Board £73
More info Nintendo
Nu Dolphin Touch 4GB

Underwater MP3 players are a niche market, with few players to choose from. It's worth noting that none of the current waterproof players compares favourably with regular MP3 players on price or sound quality. But if you need some music to motivate and break the tedium of lane swimming, the Nu Dolphin Touch 4GB is half a length clear of Speedo's 2GB Aquabeat LZR Racer, offering twice the storage capacity, a two-line LCM display, FM Radio – which oddly seems to perform better underwater than out of it – and more accessories out of the box, such as a microfibre cleaning cloth and Neoprene armband.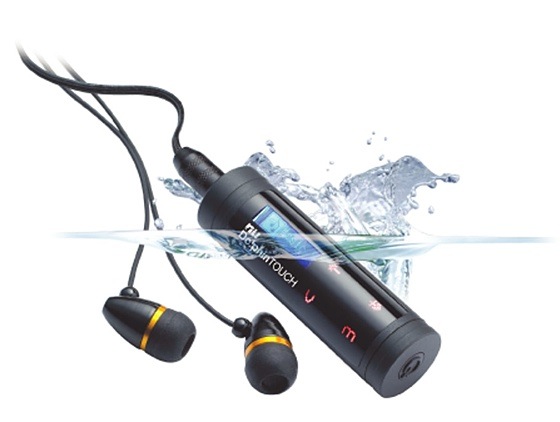 Reg Rating 80%
Price £80
More info Nu
Revomaze Obsession

For many folk, it's not just muscles atrophying in modern, sedentary offices, but decaying brains that worry too. If you need to exercise the grey matyer and prefer puzzles a little more tangible than Cut The Rope, check out the Revomaze Obsession range – the more affordable, but uncompromisingly engineered, plastic versions of the original metal Revomazes. Officially known as 'Sleeve-on-Cylinder Maze' puzzles, the objective is to tease a central shaft through an internal maze of dead ends and traps. And they're not easy. Available in three levels of difficulty, the easiest Obsession has an average completion time of around six hours.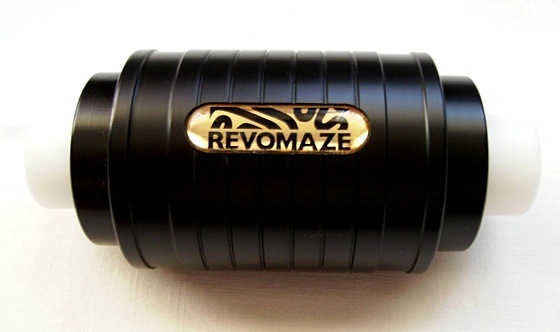 Reg Rating 90%
Price £20
More info Revomaze
Runkeeper Pro

The secret of Runkeeper Pro's success is simplicity. Ready for your run? Just hit Start Activity. Want an in-run update on time, distance and average pace? Just tap the screen. Don't want the hassle of flicking between apps to listen to music, just use Runkeeper's in-built playlist selector. Want to track your progress? Hit Save Activity to upload the run for detailed scrutiny on your Runkeeper website profile. And why not brag on Facebook or Twitter while you're at it. It's not perfect, though. If GPS drops out for too long, you'll lose that run data. But it happens so infrequently that Runkeeper remains the best available running app - it's available on iOS and Android. Oh, and did I mention it's free for the whole of January 2011?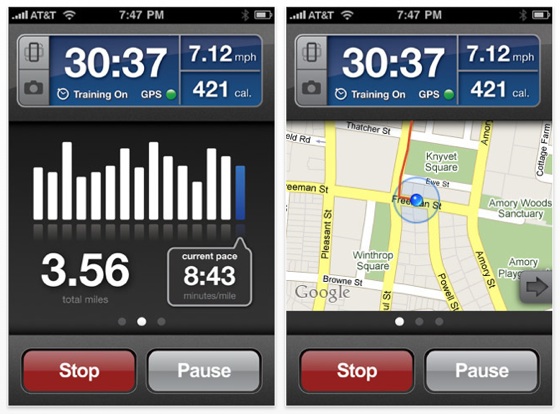 Reg Rating 85%
Price Free until 31/1/2011, £6.30 after
More info FitnessKeeper
Sanyo HER FA500 Foot Massager

With all that exercise, you'll need to rest now and again. And what better way to relax and soothe aching calves, ankles and feet than Sanyo's HER FA500 Foot Massager. It might look like some sort of weird Dualit-Wii toast game peripheral and cost the same as an entire year's gym membership, but the HER FA500 bucks the trend for massage gadgets by actually working incredibly well. With 11 air bags per leg, three massage settings and three intensity levels, the HER FA500 employs soothing Shiatsu techniques to promote circulation and speed up muscle strain recovery.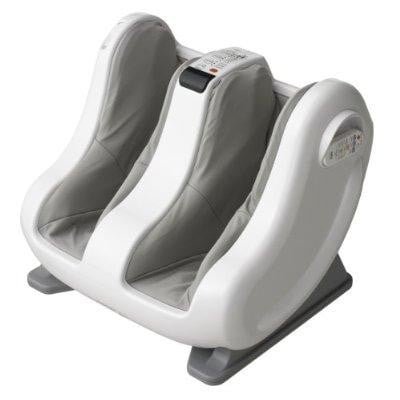 Reg Rating 75%
Price £500
More info Sanyo