Original URL: https://www.theregister.co.uk/2011/01/24/nfc_primer/
The beginner's guide to near field communications
Wave me the money
Posted in Personal Tech, 24th January 2011 10:58 GMT
Near-field communications (NFC) will take off very quickly - once it's clear who can make money from it.
From the look of it, 2011 is the year that it will all become clear.
Mobile handset vendors are rushing to incorporate NFC into their roadmaps, with several high profile NFC-enabled handset launches pencilled for mid-2011.
RIM recently hinted at incorporating the technology into new BlackBerry devices, the iPhone 5 is widely expected to include an NFC chip, and Samsung and Nokia are understood to be planning several NFC-enabled phones.
Mobile operators are gearing up too. In the UK, for instance, O2 is building out an NFC team and forecasts that near field communications will enter the consumer mainstream in mid-2011. Orange UK is equally bullish, forecasting sales of 500,000 NFC-enabled phones this year.
So what's the fuss all about?
N-Marks the spot
NFC uses low-powered radios to communicate tiny amounts of information over very short distances - 100mm or less.
An NFC device, typically a mobile phone, can talk to compatible smart cards and readers, and other NFC devices, and it incorporates technologies used by public transport systems for ticketing and payments.
In Europe and the US, the term "NFC" is used synonymously with the "N-Mark" standard maintained by the NFC Forum.
N-Mark has expanded steadily, and its inclusion of standards used in mass-transit systems allow the NFC Forum to claim hundreds of millions of units deployed, despite the fact that only half a dozen NFC-capable devices have been launched, and none has yet been successful.
Applications for NFC include making a fast payment, or pairing a device with a router, or even exchanging business cards with a colleague.
Two applications that do offer an obvious revenue stream are stored-value payments and location advertising.
The Oyster is my world
The NFC architecture envisions multiple applications making use of the same hardware, so an NFC phone might have an application installed for London's Oyster mass-transport pre-payment system, allowing the user to board an underground train or bus by tapping the phone against a reader, but it might also have an application from British Airways for storing boarding passes and tickets, allowing a plane to be boarded with similar ease.
The same handset could then download a Visa PayWave application, enabling low-value transactions to be completed by tapping the phone against a shop's till.
But if the handset also has Mastercard PayPass installed there will user-interface issues to contend with as the till struggles to decide which payment system to debit.
Act local
Location advertising makes use of the reader in the phone to pick up information from cheap tags embedded in posters or signs. Basic tags cost around 10p (15c) a time, so can be embedded in movie posters or signposts to provide additional information.
Exhibits at the Pompidou Centre in Paris already have such tags, so the visitor can get additional information by tapping the sign. The centre supplies the handsets, as NFC hasn't yet taken the world by storm.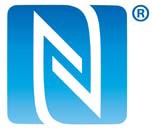 The N-Mark standard defines an embedded tag, which can communicate and provide encrypted authentication using power induced by the reader - such a tag can therefore be embedded in a credit card or key fob without needing its own power supply.
An N-Mark device, such as a mobile phone, incorporates a reader as well as a tag, to enabling communication with passive tags and other N-Mark devices. That communication takes place at 13.56MHz, but as the power is magnetically inducted the range is extremely limited - 200mm at best.
Retrofitting NFC is hard, but can be done using a wire to carry the signal from the Sim or SD card to an antenna bonded to the outside of the handset, or at least just inside the plastic back. Such an approach is being adopted by several network operators around the world, as a stop-gap while waiting for NFC handsets.
SIM with tail
Those operators are keen to ensure that NFC applications are installed, and managed, on the Sim card, even if that card has to have a tail attached. The N-Mark standard defines a secure element, but makes no mention of where that secure element should be - in the Sim, embedded in the phone or some other removable media.

Removable media
Banks, particularly those in the US, seem keen on using removable SD cards, which they can post out to users along with a credit card, but the banks have little interest in multi-application architectures.
Handset manufacturers would like the secure element to be in the phone, where they can control it, while network operators would like to put it in the Sim so the user can easily change handsets, but to do that they have to convince the manufacturers to implement the Single Wire Protocol (SWP) which allows the Sim to communicate with the NFC radio in the handset.
Google's Nexus S, for example, has an embedded secure element under the control of Google, but also support the SWP should operators deploy suitable Sims.
However, applications currently have no way of communicating with either secure element, that's planned for a software upgrade once the business plan has been defined.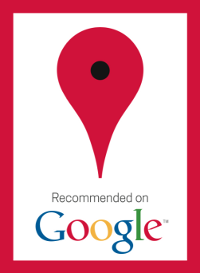 Google HotPot
That's not to say that proximity systems can't work, After all, the Japanese FeliCa system has been providing comparable functionality since 2005, complete with support for multiple applications and secure payments.
The success of FeliCa may be attributed to Japan's cash-based culture, or reliance on mass transit, but the fact that DoCoMo owns every part of the value chain - technology provider, patent holder, transaction processor and bank - ensures that if there's money to be made anywhere they will make it. ®