Original URL: http://www.theregister.co.uk/2011/01/21/review_camera_leica_s2_apo_macro_summarit_s_120mm/
Leica S2 professional medium format DSLR
The 37.5Mp game-changer tested with its new 120mm lens
Posted in Personal Tech, 21st January 2011 13:18 GMT
Review Historically, commercial photographers have always relied on medium-format systems for their photo shoots and happily traded off manoeuvrability for image quality. Yet, when the Leica S2 became available to buy towards the end of 2009, things changed. The S2 pushes the boundaries of all flagship DSLRs, giving Nikon, Canon and the like, something to think about.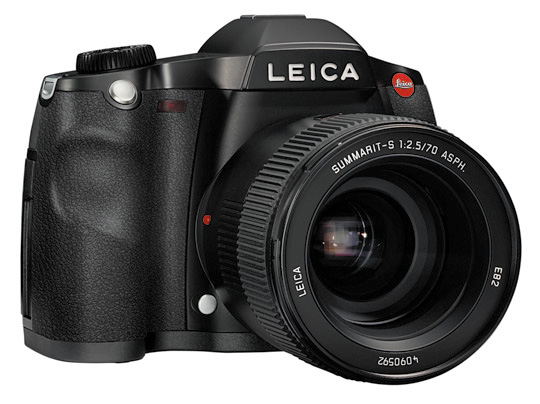 Form and function: Leica's S2
To all intents and purposes, the Leica S2 is a medium-format camera in a DSLR body, exploiting the best of both worlds. It uses a 37.5Mp CCD sensor with the same pixel size of the Nikon D3x on a surface 56 per cent larger than 35mm full-frame and only 7 per cent smaller than shooting film on a conventional medium-format camera.
While the S2 design was a technical achievement in itself, Leica had to deliver a lens series to match that the company claims are "devoid of all optical and chromatic aberrations and require no software correction". Now that's a tough statement to live up to and only recently has the optics count increased to four, with the addition of the APO-Macro-Summarit-S 120mm/f2.5 lens, which will set you back about £5k.
I was lucky enough to have a first taste of of this new lens – a short telephoto with a large aperture that's ideal for portraits – at Leica's Mayfair showroom for a brief studio session. With only one of this model available in the country it was no surprise that Leica wouldn't lend it out for reviews in the field.
With the 120mm lens mounted on it, the S2 looks and feels just like a top of the range DSLR, with comparable weight, size and comfortable, ergonomic handling. The viewfinder is bright and big, and the large focus ring on the lens is a pleasure to use. Like most Leicas, the layout is simple and the body is as uncluttered as it can be.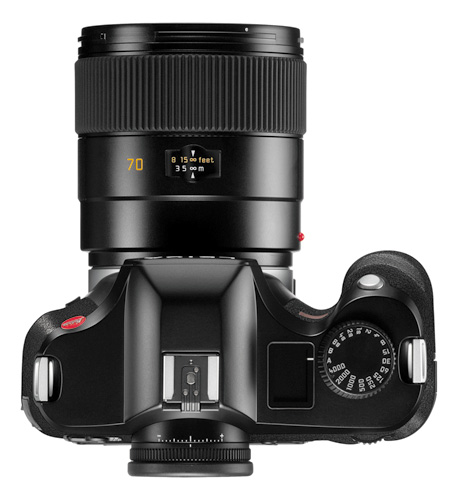 Looks like a DSLR and feels like one too
On the top plate there is only the shutter speed dial, the shutter release – which sits at an angle on the front of the body – and a small colour status display. The shutter speed dial is a good size but does not lock into place, making inadvertent setting changes too easy, especially if shooting on location. The other obvious omission is the mode dial, which is replaced by a thumb wheel on the back. It's a less than intuitive choice for most DSLR users and again a likely casualty of accidental changes.
Eye candy
The generous eyepiece of the viewfinder and the 3in LCD screen take up most of the room on the back. The only other controls here are the AF button and the on/off switch that also doubles as shutter selector. The S2 has a dual shutter system that gives you the option of a metal focal-plane shutter or a central shutter to be used in conjunction with the S lenses.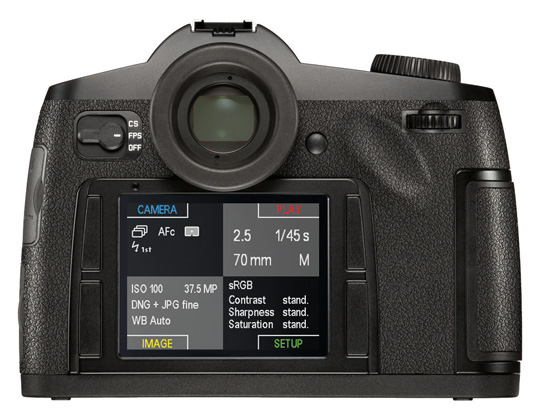 The menu options are informative but navigation takes a bit of learning
The rear screen has a resolution of 460K pixels, which is roughly half what you expect in pro DSLRs but it is accurate and the brightness can be adjusted. On the side of the screen there are four large soft buttons (they're black on black and almost invisible) that command the somewhat counter-intuitive and twisty menu layout.
The upper right button is the only one that is not fully customisable and always accesses playback. The other three bring on screen information in sections if pressed once or enter specific areas of the menu if pressed twice. You then will have to use the thumb dial to scroll through the menu and to select a menu option. All in all, a system that is everything but user-friendly to the uninitiated. Yet to be able to point and shoot with this medium format 37.5Mp behemoth, means you tend to be inclined to forgive these gripes and bend to the system.
Somewhat unique among medium format cameras, the S2 is fully sealed against dust and moisture, but does not have a built-in sensor cleaning mechanism. Leica staff assured me that sensor cleaning by the user is a very straightforward and safe operation. While medium-format backs only handle RAW files, the S2 has slots for both Compact Flash and SD cards and lets you store your files as DNG RAW on the first and JPEG on the second simultaneously. It also sports High-speed USB 2.0 connectivity and a HDMI port.
The S2's incredible image quality is due in part to the new Kodak CCD sensor. However, to increase sharpness and maximize lens performance, Leica has done away with any anti-aliasing filter in common with other medium format camera manufacturers, giving a boost in sharpness and general image quality. This does leave these cameras prone to Moiré patterns – visible in fine detail, such as fabrics – but post-processing with image editing software is an option to minimise this effect, if needed.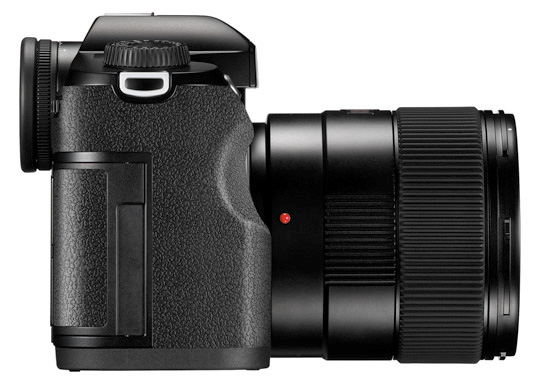 No anti-alising filtering to maintain image sharpness
The S2's super-fast dual Maestro processor delivers twice the processing power of the Nikon D3x and a responsiveness that is certainly more in line with a DSLR than a medium-format camera. Unfortunately, like all other CCD DSLRs, the S2 does not support Live View. Handling the camera in a studio session is very different from testing the camera on location and would be unwise to draw conclusions on its autofocus, exposure or white balance performance but the outstanding quality and sharpness of the images are immediately apparent.
Sample Shots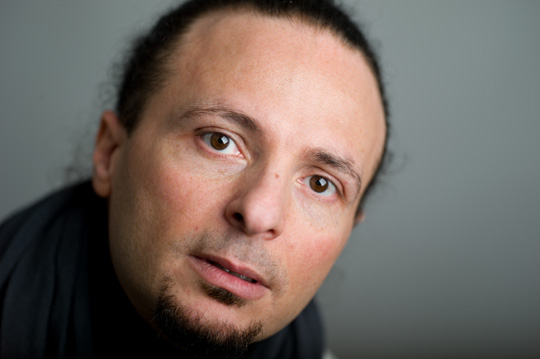 Click for a full-resolution crop
Full-resolution sample image download (12.1MB)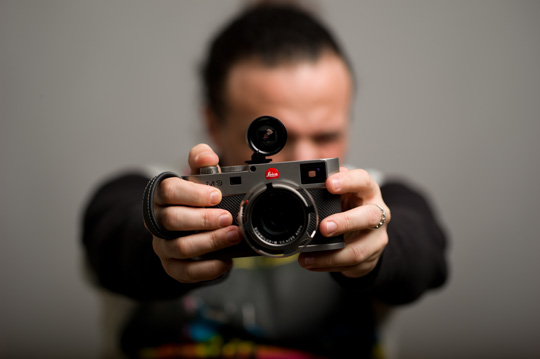 Click for a full-resolution crop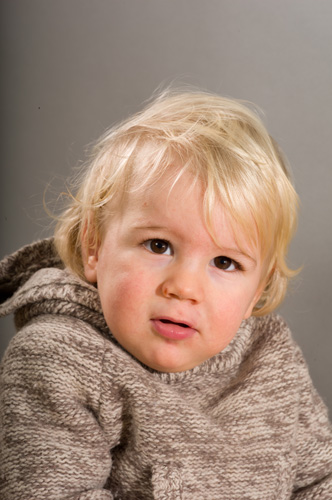 Click for a full-resolution crop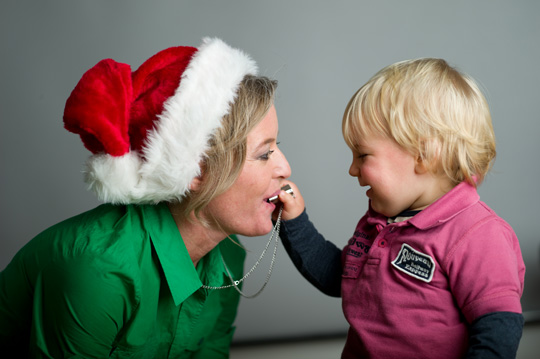 Click for a full-resolution crop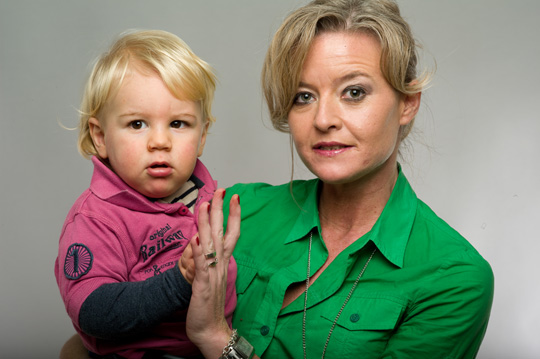 Click for a full-resolution crop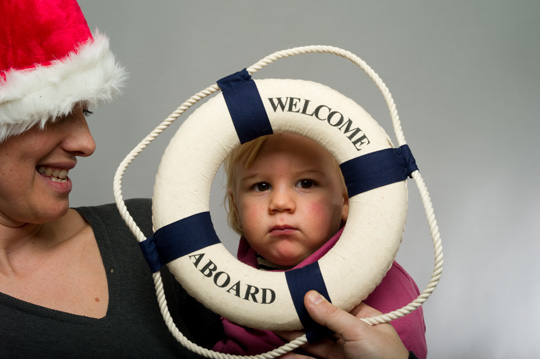 Click for a full-resolution crop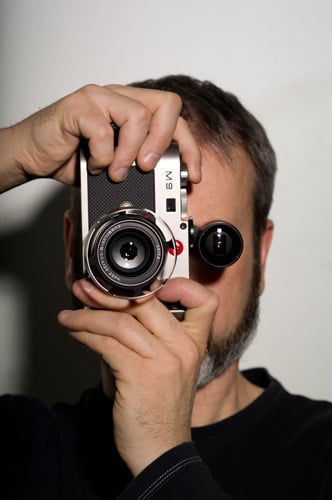 Click for a full-resolution crop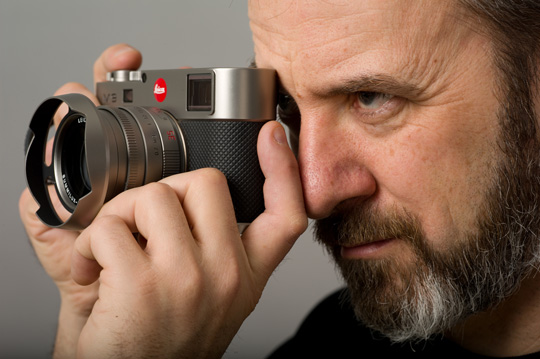 Click for a full-resolution crop
ISO Tests
Class act
My ISO test shots reveal a chromatically consistent delivery across the full speed range – 160 to 1250 ISO – except for the Push80 setting that shows a slight magenta cast. The camera seems to handle noise quite well but my experience of CCD sensors tells me that the Nikon D3x, which is based on a CMOS sensor instead, will still outperform the S2 when it comes to low-light photography.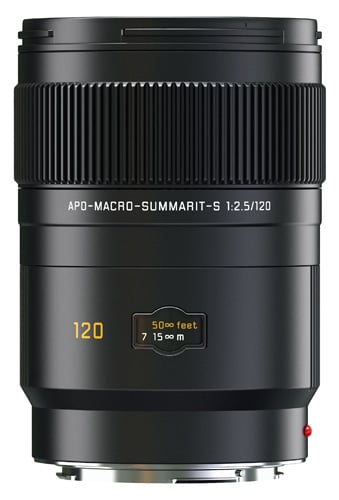 Leica's APO-Macro-Summarit-S 120 mm f/2.5 - a CS version is available for close-ups
I was mightily surprised and impressed by the handling and performance of the S2 but I was totally blown away by the optical quality, accuracy and speed of the 120mm lens. To cover such a large sensor the resolving power of the S lenses has to be much greater than anything Leica has ever produced. To top that with a flawless technical performance that produces no aberrations, is an engineering feat. The MFT chart of the lens is perfect but the real-life results have to be seen to be believed.
Leica lenses are notoriously good at maintaining sharpness at wide openings but the 120mm has a truly unique gift for high contrast detail rendering, which the 120mm couples with the smoothest bokeh – the quality of the blur in the out-of-focus areas of the image – I have ever seen. The transition between foreground crispness and background blur is velvety, which makes this the perfect lens for portraits.
The 120mm is made out of 9 individual lenses, which use a special glass that can handle colour aberrations particularly well. It also incorporates a floating element that changes its position in relation to the front lens group during focusing to ensure consistently accurate focus from infinity to close-up. It has a reproduction scale of 1 to 2 with a minimum focus distance of 52cm.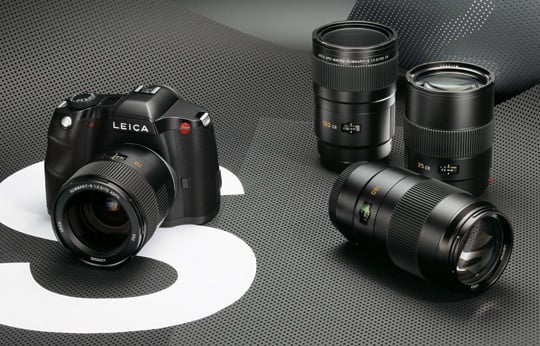 The lenses available for the S-system are steadily increasing
The manual focus ring includes an AF override that allows shifting to manual focus without having to touch any control. The lens comes with an integrated leaf shutter that is activated from a switch on the camera body and that allows flash synchronisation at higher speeds. The 120mm is relatively inconspicuous and light for its size, measuring less than 13 cm and weighing 1135g.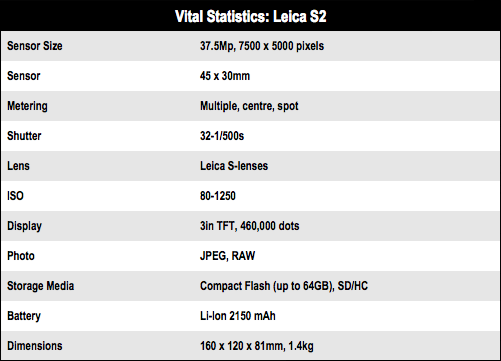 Field worker?
When I moved my career towards lifestyle, portraits and wedding photography, I progressively abandoned my medium-format system, as it proved unsuitable to the fast pace of my professional applications. Shooting with the S2 though, was a totally different experience and left me seriously wondering whether there is scope for this camera in my field – I left a piece of my heart in that Leica workshop.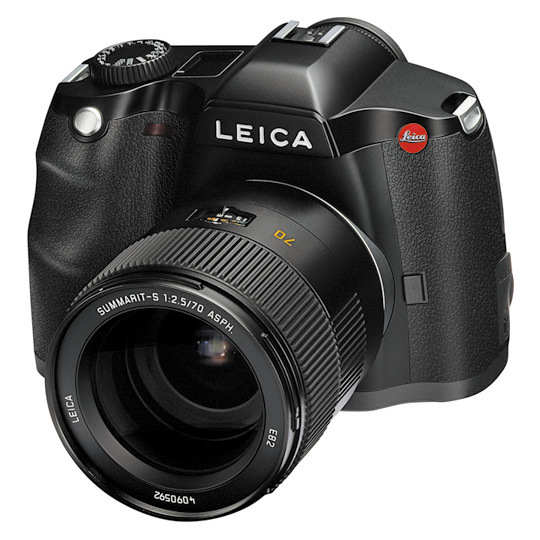 Versatile, compact and for some, a price worth paying
Verdict
The Nikon D3x or the Canon EOS 5D MK II still have advantages over the S2 in some field applications and it is my guess that the threefold price difference will not win over many current DSLR pro users. With DSLRs reaching for ever higher resolutions, the image quality gap with the S2 will surely narrow. While optics will remain a challenge, perhaps it is just a matter of time before Nikon and Canon follow suit. Interestingly, Pentax has already released the much-awaited 645D – watch this space for my forthcoming Reg Hardware review. While not as compact as the S2, the Pentax 645D uses a sensor about seven per cent larger than the Leica and is roughly half the price.
Considering that the S-system is competitively priced on the professional medium-format market and that the S lenses are some of the very best available, no doubt there are already commercial photographers buying into the relative compactness and accessibility of the S2. Designing bodies and lenses that cover the conventional 54 x 40mm sensor of the medium-format backs inevitably leads to huge compromises in size and weight and I can't see medium-format manufacturers producing anything remotely similar to the Leica S2 for a long time yet. ®
Catherine Monfils is a professional photographer specialising in portraiture, lifestyle and fashion.
Thanks to the Leica Store Mayfair for its assistance with this review.
More Camera Reviews…

Hasselblad
CFV-39
Olympus
PEN E-PL1
Leica
M9
Sony
NEX-5